Tune in to Home Business Radio! Listen and learn how to start-up, grow and succeed in your own home-based business.  Your "How-To" Talk Show.
Are you Interested in interviewing Richard Henderson or Sherilyn Colleen?  Email: publisher[@]homebusinessmag[dot]com or call (800)734-7042
Future Episodes: 
Tune In LIVE Thursday, January 4, 2018 – 2:00 PM Central Standard Time
Latest Episodes:
Click to Listen or Download the Podcast & Listen at your convenience
Past Episodes:
The New Face of Intelligent Marketing – Interview with William R. Wilson, CEO of Bloom Intelligence
Powerful Marketing Tools That Attract Clients – Interview with Ace Businesswoman & Author Theresa Barnabei
Starting Your Own Business 101 – Interview with Millennial Super-Entrepreneur Sami Sweeney
How Brands Should Be Building Their 2018 Community – Interview with Author Norty Cohen
UNlearning How to Sell and Build a Service Business – Interview with Author Tom McMakin
Podcast: Dive into Direct Sales with Connie Tang Author of Fearless Living
Write a Book and Become a Thought Leader
Win Over a Buyer's Brain – Understand the Science of the Sale
Thrive in the Gig Economy! Interview with Gig Guru Marion McGovern
Business Travel Hacks for Mobile Warriors
Use Naked Sales to Grow Your Home Biz Revenue
Sexual Harassment for Women in Business! Interview with Award-Winning Manager and Author Holly Caplan
Podcasting to Market Domination! Interview with Seth Greene, Co-Host of Sharkpreneur Podcast
Start a Business in the Health and Wellness Industry! Interview with Business Executive and Entrepreneur Kathryn Butters
Go Tech & Go Home! – Interview with Author and Global 100 Business Technology Advisor Justhy Deva Prasad MBA
Why Balance Is Bull-$h*t – Interview with Best-Selling Author Sue Hawkes
Develop a Tough No-Fail Business Mindset – Interview with Military Veteran & Author Chris Hallberg
Starting a Successful Business That Will Thrive – Interview with Michael J. Morris
Native Advertising Is Critical to Your Online Marketing Success – Interview with Dale Lovell
Turn Your Business Idea into Reality – Interview with Soulaima Gourani
Make Digital Marketing & SEO Work for You – Interview with SEO & Digital Marketing Experts Tyler McConville and Ben Dankiw
Secret Weapons for Achieving Business Goals – Interview with LifeCoach2Women Founder Dr. Stacia Pierce
Cracking Your Entrepreneur Code – Interview with Jack HM Wong
Enjoy Retirement with a Home-Based Business – Interview Consultant Andrew Simon
Securing Your Home Business – Interview Industry Expert Joy Belinda Beland
Being a Leader in Your Home Business
Hollywood PR – Be a Public Relations Agent for Your Business
Home Business Start-Up Series of Podcasts:
How to Select a Home-Based Business that is Right for You
Setting Up a Home-Based Business – It's Simpler Than You Think
Raising Money for a Home-Based Business
Marketing 101 for a Home-Based Business – Promote It!
Setting Up Your Home Office – Coming Soon!
Your Hosts: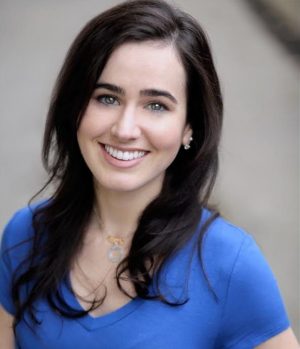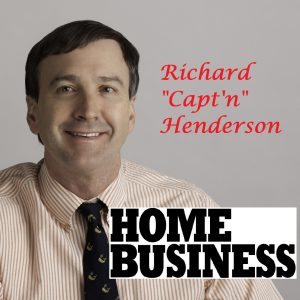 RICHARD "Capt'n" HENDERSON, HOST
Are you Interested in interviewing Richard Henderson or Sherilyn Colleen?  Email: publisher[@]homebusinessmag[dot]com or call (800)734-7042