Advertising Sales (Print and Online):
Email: advertise@homebusinessmag.com or shayla [at] homebusinessmag [dot] com
Phone: 800-734-7042
Magazine Advertising Info (click)
Order a Display Ad Right now and SAVE 35% Off the rate card price! (click)
Internet Advertising Info (click)
Classified Ads:
Subscriptions:
To order/renew your subscription, or to make an address change, call 888-881-5861 – M-F, 8am-4pm PST.
You can also email your change of address to: homebusinessmag [at] pfsmag [dot] com
For International subscriptions, please call 714-226-9782. * Fax: 714-226-9733.
Mailing Address to order/renew your subscription, or to make an address change:
Home Business Magazine, PO Box 90128, Long Beach, CA 90809-0128
Customer Service Email:
customerservice [at] homebusinessmag [dot] com
Advertising Pre-Press/Technical Support:
Display Ad Material & Specifications (click here)
Ultra Graphics – Theresa, (800) 770-8587 x-218 * Theresa [at] ultragraphicsl [dot] com
Advertising & Magazine Graphic Design:
Magazine Design: Dick Rabil, Slice, dick [at] slice-works [dot] com * (301)519-8101
Graphic Artist, Kara Primm, Slice, kara [at] slice-works [dot] com * (301)519-8101
Mailing Lists/List Rental:
Order a Mailing List (click here)
List Rental: Macromark: Paula Dazi, paulad [at] macromark [dot] com or call (845) 230-6300
Newsstand and Bookstore Circulation:
Circulation Manager: Dennis Porti, Curtis Circulaiton, dporti [at] curtiscirc [dot] com
Circulation Representative: Rich Trummer, Curtis Circulation rtrummer[at]curtiscirc[dot]com or Call (201)634-7410
Digital Edition/Media:
Epsilon Digital Media, Jim Pappadeas, jim [at] epsilondigitalmedia [dot] com
Website Design and Support:
Infoswell Media: Rob Thompson * info [at] infoswell [dot] com * (951)256-4350
Editor & Editorial Submissions: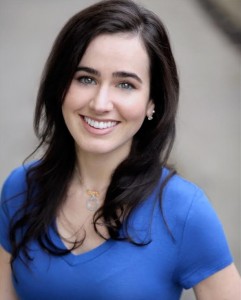 editor [at] homebusinessmag [dot] com
Reprints:
Betsy White, The Reprint Outsource
1525 Oregon Pike, Suite 1202, Lancaster, PA 17601
Phone: 717-394-7350 * Toll Free: 877-394-7350
e-mail: bwhite@reprintoutsource.com * website: www.reprintoutsource.com
Publisher: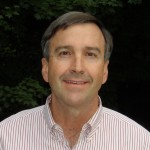 Richard Henderson * publisher [at] homebusinessmag [dot] com
Mailing Address for Magazine:
20664 Jutland Place, Lakeville, MN 55044