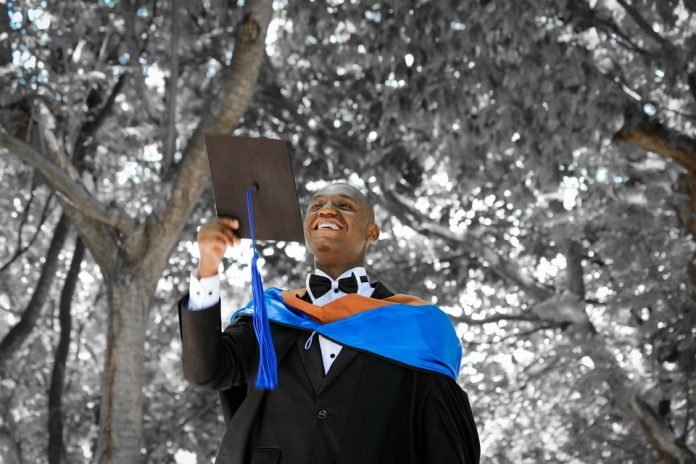 Many of us are determined to achieve a degree that will secure a job in the area we studied. But with the highest rate of 99.6% of graduates going into employment after 6 months of leaving University and one of the lowest being 88%, it's no wonder we're stressed about securing a job post-graduation.
These statistics were gathered by the Higher Education Statistic Agency (HESA) and they uncover a disheartening truth about life after graduating. With this information, it shouldn't discourage you, it should inspire you to work harder and aim higher to accomplish your degree and get the job you deserve.
Here they are, the most employable University Degrees according to HESA's study in 2015/16.
Medicine, Dentistry and Veterinary Science
As mentioned before, the highest rate of employment after graduation is at 99.6%. Lucky for those of you studying Medicine, Dentistry or Veterinary Science, your degree areas are the most employable.
Congratulations to the 99.6% of you in 2015/16 that gained a job in the area you wanted. The 5-7 years of your life, you dedicated to achieving your degree was all worth it.
Why might these areas have the highest employability rate?
This employability rate could be so high partly because of the demand for employees needed in these areas. In addition to this, a number of people willing to dedicate so many years to achieve these degrees are not as high as those not wanting to spend so long in education.
Because of this, the demand for employees within Medicine, Dentistry and Veterinary Science is more pressing due to the supply being not as high. Which in turn, accompanies the reasons for high employability rates within these sectors.
Subjects Allied to Medicine
Along with the high employability rates for Medicine studies, the same issue of low supply and high demand could contribute to the 97.9% of graduates that studied subjects allied to medicine were employed within just 6 months of graduating.
That's including subjects like; Neuroscience, Drug Discovery and Biomedical Sciences. All of which are extremely difficult areas to study and require dedication and determination to complete.
These areas of study are also very specialised, meaning those who graduate are largely sought after in higher-paying job-roles.
Education
We all need teachers, without them, we wouldn't be able to reach such great heights that we do. Studying would be useless without a teacher to encourage learning!
Those who have studied Education and received their degree in 2015/16 had a 97.4% employment rate after 6 months. Which isn't great, considering we require teachers to achieve degrees.
What Should You Study?
The most important thing to take from this is to work hard and aim for the best, even if the statistics aren't in your favour!
Now you've got the most employable degree's out there, has it changed your choice of area to study?
If you want further help to choose an area of study we would suggest to, compare Uni Courses and write a list of the pros and cons for each subject you will enjoy. Oh, and good luck!