Interview with Lois Frankel, Ph.D., about how Women Entrepreneurs can Increase Their Chances for Success
By Deborah Jeanne Sergeant
Author of international bestsellers Nice Girls Don't Get the Corner Office and Nice Girls Don't Get Rich, business coach Lois Frankel, Ph.D. has advised the likes of Warner Bro., Walt Disney Company, BP and Proctor & Gamble.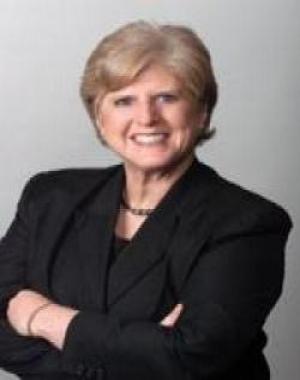 Her latest book, See Jane Lead, asserts that women's leadership style fits today's business world. Home Business Magazine recently spoke with her about entrepreneurship and about women in home-based businesses.
Home Business® Magazine (HBM): How do the principles of leadership apply to starting a home-based business?
Lois Frankel (LF): They are absolutely 100 percent applicable when you think about leadership being about vision, strategy, risk-taking, and building effective relationships to achieve your goals. When you're building teams of people to support you in a process, you have to do all that.
HMB: What are the top five mistakes home-based entrepreneurs make when launching a new business?
LF: One, they don't have clarity on the vision and strategy. They have a great idea… [but] an idea without tactics is a dream. A dream without tactics is maintaining the status quo. You have to combine the two. Two, they're not assessing whether they are entrepreneurially oriented. You are going to be isolated. You need to have the discipline of a West Point Cadet. You need to be able to give yourself the reinforcement you need to keep going. Strong extroverts are energized with their interactions with others. Three, they don't have clarity about the brand and what distinguishes them from others. Define your brand, what the need is in the market, and what will distinguish you from the market. Four, they're not acting like they're a home-based business. In coaching, we say, "Act as if." It means you should act as if you are already the person you want to be. Five, they're not investing the money in their business. Your materials need to look professional. When I get a business card with little perforations on it because they printed it at home in their own printer, my opinion of their professionalism goes down five notches. It doesn't cost that much to have nice business cards printed up.
HBM: How is launching a home-based business different for women than men?
LF: I think it takes the same skills to launch the business, but men are more apt to call on the resources they need to get a jumpstart. Women will tend to go it alone. They won't get support. Women are often doing this at home and taking care of kids. Men with kids may start a home-based business and they have a wife or a nanny to help create a little bit of boundary.
HBM: How can women operating a home-based business find balance?
LF: It's important that you're clear about your goals. If you open a home-based accounting firm and it is your goal to make $250,000 or $500,000 the first year, you won't have balance. Balance is about what am I willing to give up. It's also about providing structure. I know some moms that are selling a wonderful product out of their homes but when I talked with them on the phone, I could hear children crying and dogs barking in the background…they sounded so unprofessional. Disciplining yourself has to do with ending work on time, too. Balance looks different to different people. For some people, balance is working eight hours a day; for others, it's working four hours a day and spending the rest with their families.
HBM: How can women select a good team?
LF: Too often we choose people who are just like us because we are comfortable with them. But they don't complement our skills and viewpoints. Find successful women who are doing what you want to do. Ask them if you can have a defined part of their time. If you tell me you want a half hour I'll give you a half hour, but if you ask me to be your mentor, I'll say no. Have an agenda.
HBM: How are today's women entrepreneurs better equipped for the business world than they were a generation ago?
LF: They're better educated. They are more technically savvy than they were a generation ago. They are connected more…success in business is about connection. I'm a great believer in relationships. HBM
About the author: Deborah Jeanne Sergeant freelance writes from her home in Wolcott, N.Y. Her web site is www.skilledquill.net.
V16-1 Add: 3/09 HP: 4/7/11