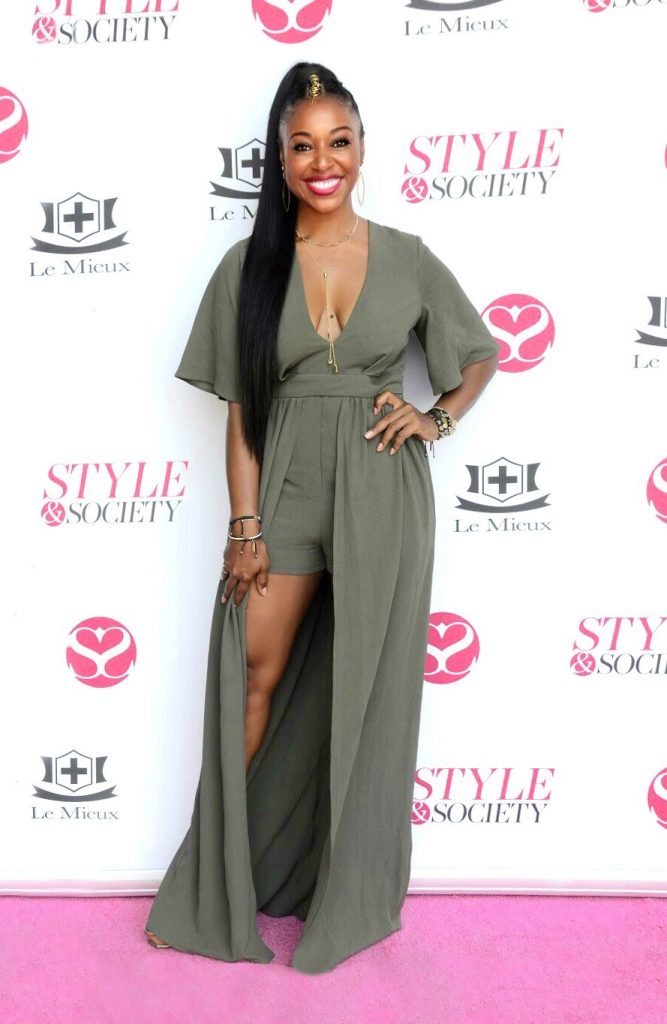 Whether she's walking the red carpet at a star-studded product launch or jetting off on a press trip, STYLE & SOCIETY Magazine Founder Kinya Claiborne is taking over the media scene by storm. The in-the-know lifestyle writer and socialite recently launched her new online series, 'The StyleList', and celebrated STYLE & SOCIETY Magazine's Summer Soirée in partnership with luxury skincare company Le Mieux Cosmetics.
Home Business Magazine had the chance to sit down with Kinya and get the inside scoop on 'The StyleList' and her see-and-be-seen summer fête. She shared what inspired her to partner with Le Mieux for her event and gave great pointers for those who also want to start their own video series. According to her, one doesn't need much more than a modern smartphone and a few clip-on tech accessories to capture and create extraordinary videos!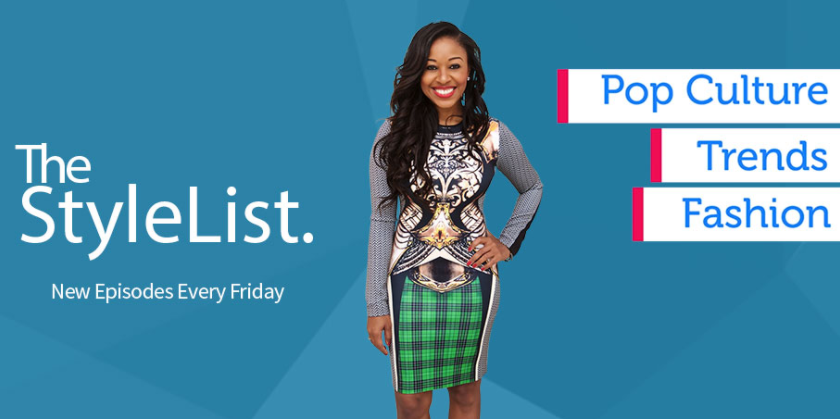 HBM: Can you tell us more about The StyleList? What inspired you to start this channel?
Kinya: "With the continued rise of digital media amongst consumers, I had the vision of growing and expanding STYLE & SOCIETY Magazine into multiple platforms when I launched it in November 2013. As an extension of STYLE & SOCIETY Magazine, The StyleList was created in conjunction with Lateef A. Sarnor, Kollideoscope Networks Founder and CEO. I host and co-executive produce The StyleList, which premiered June 2016. It delivers the latest fashion, trends and pop culture in a fast-paced and entertaining format. Viewers can catch the newest episodes on ONX, an online video platform with a diverse collection of content including news, entertainment, and lifestyle programing for the multicultural millennial."
HBM: How do you prepare for each segment of The StyleList? How do you research the various fashion and pop culture trends?
Kinya: "There is a lot of work that goes into preparing for each episode, including storyboarding, research, drafting the script, hair, makeup, wardrobe, and, of course, production. A digital editorial video extension of STYLE & SOCIETY Magazine, The StyleList episodes are consistent with our editorial calendar and cover a variety of topics including travel, fashion, lifestyle, food, and events. Some of my favorite episodes include 'Awards Season's Best Dressed', 'Trending Pop Culture Halloween Costumes', 'Entertaining on a Budget' and 'Best Budget Spring Break Travel Destinations'.  Viewers say The StyleList reminds them of a blend between MTV News and a throwback to MTV's House of Style."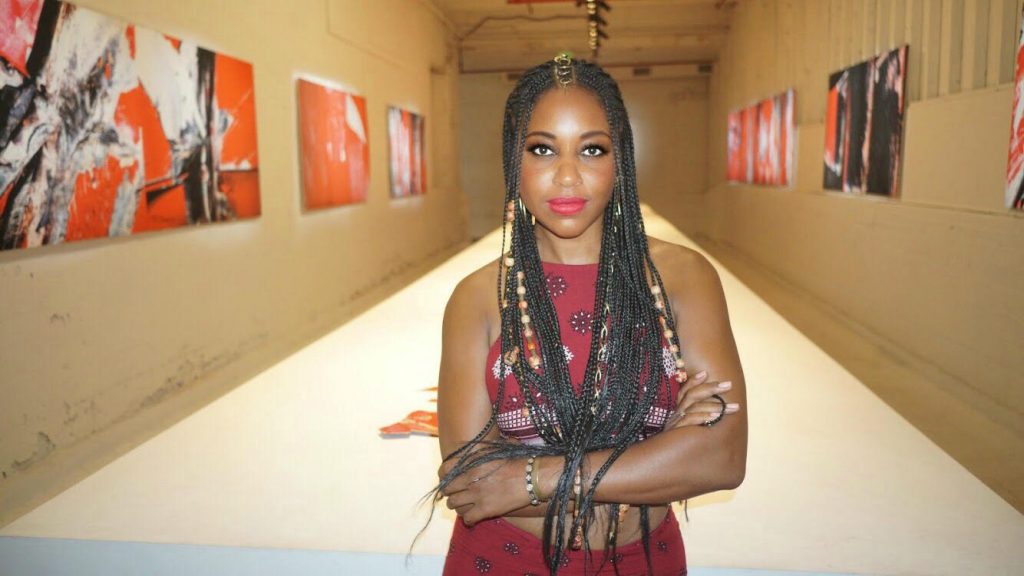 HBM: What does one need to know before starting their own video series?
Kinya: "Creating a digital video series can be simple and cost effective. The smartphone cameras of today have become so advanced that filmmakers and content creators are using their mobile devices to create a variety of video content, including award-winning movies, making it easy to shoot, edit and share! A few must-have tools include a steadicam or stabilizer to keep your phone steady while shooting, a video editing app, and a clip-on or wireless microphone for better sound quality."
HBM: Have you always been interested in fashion? Who or what sparked your interest in this industry?
Kinya: "I began my career working within radio, TV news and print publications before transitioning into corporate communications. Daily Candy was a trailblazer in the fashion-driven e-newsletter space daily targeting young, urban women. I remember looking forward to getting my daily dish of fashion, news and event happenings. It shut down in 2014 and served as a catalyst and inspiration behind me launching STYLE & SOCIETY Magazine, targeting an affluent audience of trendsetters, tastemakers, influencers and millennial opinion leaders.
As a style influencer, TV host, entrepreneur and media maven with a major passion for all things communications-driven, I launched STYLE & SOCIETY Magazine as a platform to share news-driven content about entertainment, fashion, lifestyle, travel, food and red carpet events on a global platform."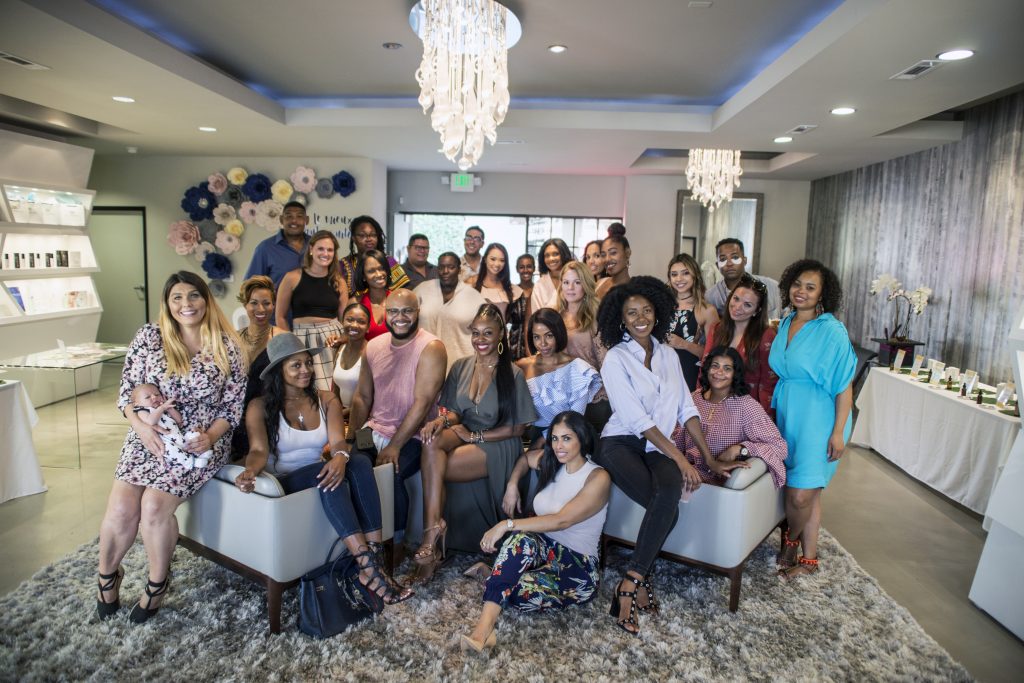 HBM: You also recently hosted the much buzzed-about STYLE & SOCIETY x LE MIEUX Summer Soirée. Could you tell us about the event? 
Kinya: "STYLE & SOCIETY Magazine recently celebrated its inaugural Summer Soirée in partnership with luxury skincare company Le Mieux Cosmetics at the Le Mieux Beauty Suite in Pasadena CA. The exclusive pink carpet affair welcomed a curated guest list of celebs, press and influencers who enjoyed an array of cocktails, bites and interactive activities including a Le Mieux aromatherapy bar, face mask bar, DIY body gel workshop and skin demos. Each guest walked away with a loaded gift bag filled with summer beauty essentials from Le Mieux and more!"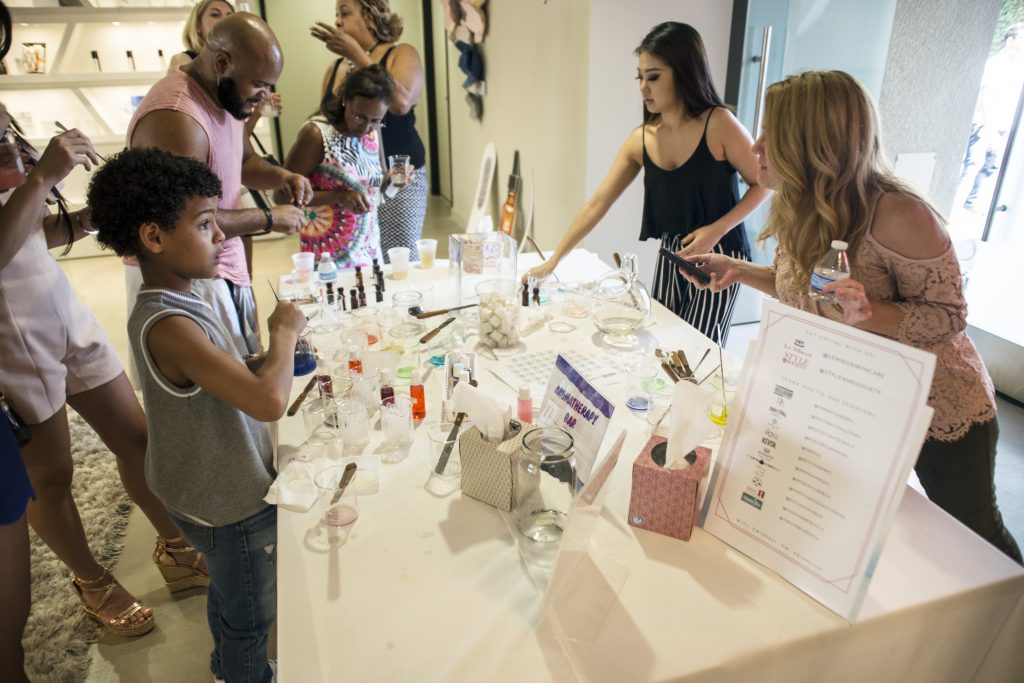 HBM: What inspired you to partner with LE MIEUX?
Kinya: "As a Digital Influencer, I work with a lot of fashion, lifestyle and beauty brands. Some of my favorites include Tobi, Carrano Shoes and My Saint My Hero. Le Mieux Cosmetics was an ideal partner for STYLE & SOCIETY Magazine because I love the brand- they offer a full range of luxury and innovative skincare products with innovative state-of-the-art formulas for all skin types."
HBM: What other events do you have in the works?
Kinya: "As a lover of all things fashion-driven, I'm excited to be co-hosting Los Angeles Fashion Week (LAFW) this year for the Spring/Summer 18' season as a media partner. I'm looking forward to showcasing the season's latest ready-to-wear designer collections from Los Angeles and around the world."
HBM: Where do you hope to see STYLE & SOCIETY Magazine in 3 years? 
Kinya: "STYLE & SOCIETY Magazine is a fast-growing company and will continue to grow and expand into new categories. I now have an amazing staff of more than a dozen team members globally, which is a tribute to the success and growth of STYLE & SOCIETY. I am now collaborating with other content providers like Destination Luxury to host and produce more travel and event-driven video content, giving viewers an exclusive front-row view into the most exciting sought-after events, travel destinations and more!"
For more info on STYLE & SOCIETY Magazine, visit their website. You can also follow them on Facebook, Twitter, and Instagram.
Contact: shannahch@gmail.com
---