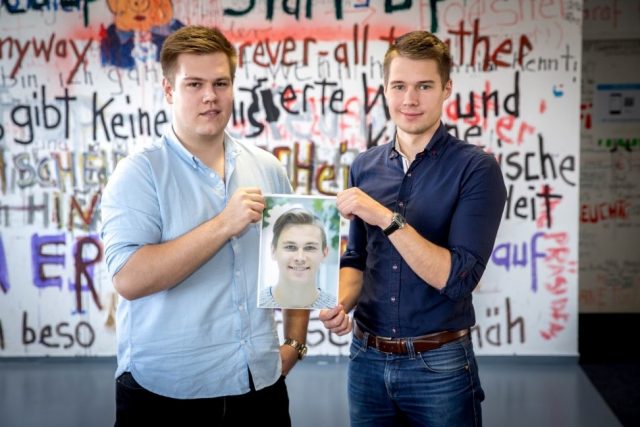 Most 13 year-olds like to play soccer or video games with their friends in their spare time but Jorma Jürisaar was not your average teenager. He liked to code. Starting at age 13, he created his own web agency and constantly tried to improve the way web design is done.
As Jorma made websites for small businesses he found that, even with using the popular platform WordPress, it took a considerable amount of time to adjust content, images, colors, and fonts. He knew there had to be a better way. Simply doing things the hard way was never an option for Jorma. So at 17-years-old, he built himself a custom tool that allowed him to put websites together from "Lego® -like" blocks of code.
---
---
Jorma also noticed his clients all wanted similar sites in terms of structure and functionality. It really was just the content, images, and color scheme that typically changed. He realized that if small business owners and entrepreneurs had an easy-to-use website building tool like he'd built for his own use, they could create the websites themselves. Why take the time and money to send to a designer to launch a simple, clean website? Little did Jorma know, innovation to disrupt the standard way businesses built and launched new websites flowed through his veins. This idea that he already had exactly what others needed was the beginning of what would soon become Weps, a successful website building tool designed for entrepreneurs and small businesses.
What sets Weps apart from other website building sites is its user-friendly chatbot. With it, even non-tech savvy small business owners can create their website in less than 30 minutes – with minimal effort and frustration. Jorma wanted the whole process to feel personal, so the integration of the chatbot was essential for creating a friendly and productive vibe. The chatbot asks simple yes or no questions about your website needs. The answers to those questions helps build your website automatically, so you only need to add personalization through content and images using the easy drag-n-drop feature. Then you simply choose your domain and publish the site. Weps prides themselves on having a conversational interface, allowing users to create the personalized look they desire, without the stress of the traditional and complicated website builder.
But as easy as Weps makes website building, Jorma and Juhan didn't always have it easy. Jorma was studying Business IT at Tallinn Technical University when he opted to drop out to focus full-time on building Weps. It wasn't the dream his parents wanted for him but Jorma decided venturing into a future he had to build himself was much better than any "proper" job. Shortly after, Jorma was joined by his friend, Juhan Kaarma.
Jorma's parents not being thrilled about his choice was just the beginning though. The constant struggle of age-discrimination had friends, family, investors, and customers questioning their ability to follow-through and deliver a quality program. But they knew that people who want to bring value to those around them never see age as problem and will take you seriously no matter what age you are. So they clung to those who supported them and persevered, even while many were skeptical. As Jorma and Juhan remained unwavering in their goals, traction began to build, and their youth actually turned in their favor, as people were astounded that minds that young had such a clear vision and determination. Jorma and Juhan say the struggle taught them that any argument against age can be overcome by knowing your area very well. As Jorma says, "As long as you act like a grown-up, people treat you like one."
At only 20-years-old, Jorma, with Juhan's help, gained success and Weps has steadily grown. They have received prestigious support from supporters of big names like DropBox, PayPal, and SoundHound. In 2016, Weps was also accepted to the Axel Springer Plug 'n' Play accelerator in Berlin, a pre-seed startup accelerator.
The success of Weps is a great contribution to the entire startup world, as 50% of SMBs in the United States do not have websites. Especially in today's business environment, without a technological home-base for companies to share their mission and success, investors and potential customers cannot find them. Weps remedies that problem by helping small business owners create a tidy, but personalized site quickly and easily, with integrated SEO and free hosting and domain. Jorma began by wanting to make the most of his own time, but he and Juhan created something to help millions do the same.
Meet Jorma Jürisaar
Jorma started coding when he was just 13 years old. His success and understanding of coding grew and led him to start his own web agency at the age of 17, building WordPress websites for small business owners.
After High School, Jorma began studying Business IT at Tallinn Technical University but dropped out to focus on his idea of of developing his website building tool into something entrepreneurs and small business owners could do themselves.
At the age of 20, Jorma's hard work and creativity became a reality, as he became the co-founder and CEO of Weps.
Meet Juhan Kaarma
Juhan studied Business and Economics at Stockholm School of Economics in Riga, Latvia. After interning with a startup named Wowtto, he worked as a country manager, helping them test their business model and MVP with first customers, resulting in raising the first round of EUR 300 thousand.
In 2015, Juhan needed help building a website for a friend and was connected with Jorma. Together, Jorman and Juhan have created Weps from the ground up.
On a day-to-day basis, Juhan runs the business side of things, which mostly revolves around finding and pitching to investors, networking, looking for new partners, and nurturing the existing partner leads.
Contact: juhan@getweps.com