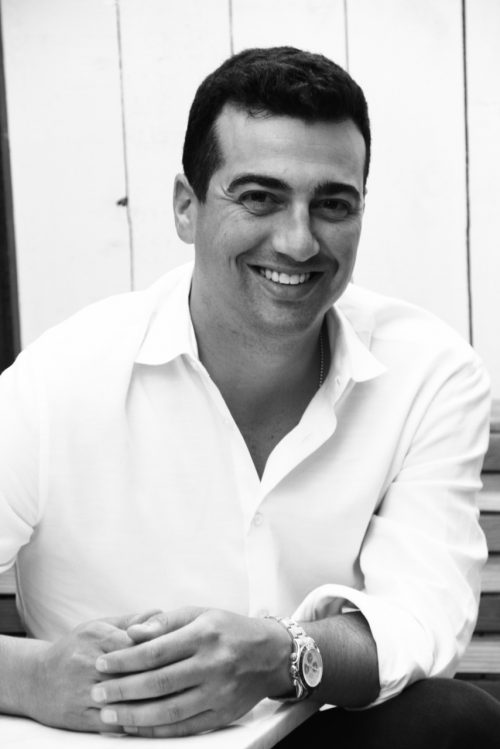 The h.wood Group Co-Founder John Terzian Owns and Operates Bootsy Bellows, The Nice Guy, and Other Must-Attend Establishments in the Los Angeles-Area and Beyond
Los Angeles is the undisputed top hub for America's most talked-about celebrities and lifestyle scene, and there is one man at the forefront of it all: John Terzian, co-founder of The h.wood Group. One of the most successful hospitality entrepreneurs of the past decade, John Terzian and The h.wood Group have introduced many über lucrative establishments to the upper echelon of L.A., including The Nice Guy (an extraordinary invite-and-reservation-only dining experience solely for friends and A-listers). The h.wood Group is also the creator of the world-famous Bootsy Bellows flagship brand.
Terzian's list of must-attend lounge and restaurant establishments is long and ever-growing. His first endeavor with The h.wood Group, SHOREbar in Santa Monica, has been open for over five years now and is renowned for its jaw-dropping bar program and architecture (it even received an award from Architectural Digest). The h.wood Group also owns The Blind Dragon karaoke lounge in LA (loved by today's top stars and socialites), the '60s inspired Bootsy Bellows lounges in LA and Aspen, Heart of Omnia lounge in Las Vegas, and Henry's (formerly Hooray Henry's), a sleek hotspot in West Hollywood. The h.wood Group also puts on many red carpet events each year, including a star-studded soiree for Coachella and the MAXIM Super Bowl Party.
---
---
Before becoming the entrepreneurial sensation he is today, Terzian studied fine art at USC and then attended Pepperdine Law School. During this time, he also ran a successful event promotion business on the side, which fueled his passion for entrepreneurship. He now uses his background in art to help design all of his lifestyle venues. "I don't think I was ever meant to work for anyone," Terzian says. "I have a very entrepreneurial mindset and wanted to create things. I basically combined my passion for art with business, which resulted in designing and creating venues."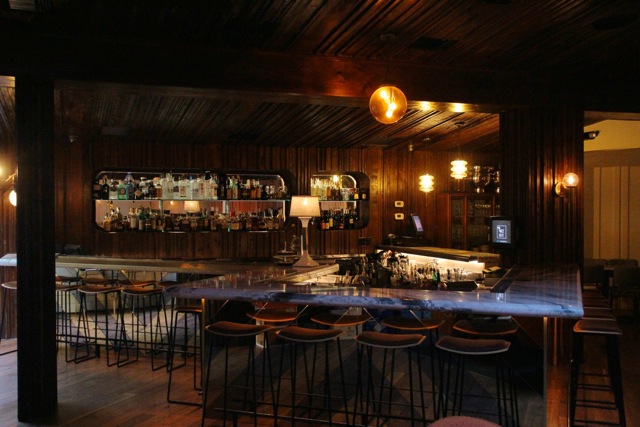 Although he is extremely busy running Los Angeles's upscale social scene, Terzian makes plenty of time to give back to his community and support local charities. He is on the board for Imagine LA, which helps homeless families in Los Angeles find a place to stay, find jobs, and live sustainable lives. He also created the Imagine Ball to help raise money for this charity. Terzian is also active with Children's Hospital of Los Angeles, Fxck Cancer, and Give Love, which helps bring clean water to places in need all over the world, starting with Haiti. "My company is all about giving back," Terzian says. "I encourage other people that are of my mindset to do the same."
Terzian now manages some of the administrative tasks from his home and lives by his father's greatest business tip: "Don't be an asshole." This piece of advice helps Terzian always stay humble and work hard. He also believes that in order to maintain a healthy life balance, entrepreneurs must stay true to their vision. "It's a balancing game; you have to balance when to listen to others, when to take another person's point of view, and when to stay true to your vision and be headstrong," Terzian says. "I have to live and die by my own decisions, so I might as well go with what I believe in."
The h.wood Group is already working on new establishments, including The Blind Dragon in Dubai. Terzian and his company have definitely experienced enormous success, but his aspirations are higher: "My dream has always been to build something that outlives me," he says. "Long after I'm gone, I hope my entire brand I've created lives on." Visit www.hwoodgroup.com.