Subscribe to Home Business TV YouTube Channel (Click) 
Stream Audio or Download MP3 File:
Download Now
Interview with

Lonny

Kocina

, CEO of Media Relations Agency
Imagine asking your accounting staff the difference between a balance sheet and an income statement, and finding out you stumped them. Now, ask your marketing team the difference between the marketing mix and the promotional mix. It's a basic question but surprisingly most marketers don't know the answer. Someone in your company should know about marketing or you're going to get bamboozled.
Based on his agency's 30 years of helping companies of all sizes to successfully market their products, Lonny Kocina found that most people in marketing, from the top on down, know a lot less about marketing than they let on. Many don't even know the basics of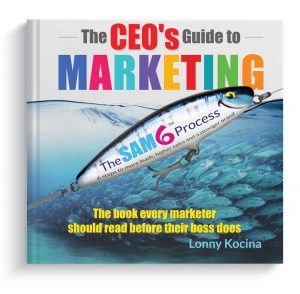 marketing.
In his best-selling new book, The CEO's Guide to Marketing, Kocina outlines a six-step process designed to dramatically increase your marketing results. He calls it Strategically Aimed Marketing, or SAM 6.
In this episode of the Home Business Podcast, Sherilyn Colleen and Richard "Capt'n" Henderson interview Lonny Kocina, a visionary who is passionate about marketing.
In 1987, Lonny founded Media Relations Agency, which has served several hundred clients. Media Relations Agency's nationally trademarked Pay Per Interview Publicity® business model, which enables clients to purchase publicity by the story, is well known throughout the industry.
When the internet was in its infancy, Lonny had the business foresight to reserve available portal web addresses such as publicity.com, mediarelations.com and checkerboard.com, and advised hundreds of clients to do the same.
In the 30 years since launching Media Relations Agency, Lonny's greatest joy still comes from thinking about, talking about and writing about marketing. He currently teaches his popular SAM 6 process to business leaders and those working within the marketing industry.
In this podcast, Kocina reveals how to bring order and clarity to your business's marketing strategies so you can gain more leads, higher sales and a stronger brand.
 Subjects discussed in this podcast include:
* Whether marketing is something you can do yourself or if you should hire it out
* What a brand is and how important it is
* The most cost-effective way to get your message out
* How important market segmentation is
* If there is a way to simplify marketing
* Trends in marketing that people should be paying attention to
So tune in to hear Kocina's knowledge on how to turn your passion into profit!
Episode Sponsor: Pace Products * www.PaceProducts.com
Interview Guest: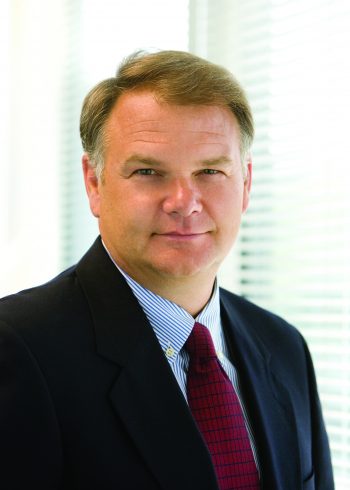 Your Hosts: