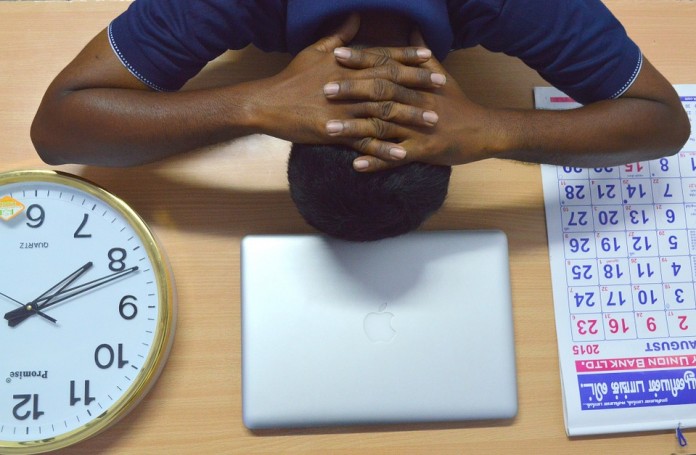 Yes. If you don't have time to read this article, that question is answered. If you do have time to read this article, then I hope to convince you to do something very important: make managing stress a priority.
---
---
Reducing the stress in our lives is something we know we should do yet it rarely makes it to the top of our "to do" list. It might fall between "get all my work done" (both personally and professionally) and "live happily ever after in a perfect world." Our work is never all done, however, and well…you already know about living in a perfect world.
Why would reducing stress not make it on to our top five or even top ten lists of things we need to do? One reason is because it is hard to distinguish stress from distress. There are everyday stresses that are just a part of life. If you are a living, breathing person reading this article (and of course you would have to be), you have stress. A little is good but a lot is not. When life circumstances and your interpretation of those circumstances take more energy than you seem to have, stress becomes distress.
Distress wears us down mentally, emotionally, and physically. We know there is stress, we feel the stress, but we rarely acknowledge its impact on our overall health. Consider Stephen Covey's work on living in an urgent and important matrix (Covey, 1989). We know stress management is important but it doesn't make it to our "urgent" quadrant of life. It's easy to put off managing stress until tomorrow but (and you know this) tomorrow never comes! It is key that we place managing stress into the urgent and important quadrant. We need to do this before we have no choice to do otherwise. That leads us to the reason why we need to make managing stress a priority – because it kills. It kills both the quality and quantify of your life.
Let's look at a few facts about the impact of unchecked, "It isn't urgent and I'm too busy," stress:
Creates tense muscles related to headaches and shoulder pain
Triggers asthma attacks
Increases risk of heart attack or stroke
Impacts cholesterol levels
Connects to onset of Type 2 diabetes and is key in managing it as well
Lowers the immune system
Contributes to heartburn and stomach ailments
Decreases energy in the body and the brain
Impacts mental health negatively
(American Psychological Association, 2016)
This is a short list. There is a wealth of information about the impact of stress. It is indisputable, it's serious and what you do today about reducing stress has a big effect on your health now and in the future.
Have you ever seen a vehicle pull away from a stop sign, tires squealing, leaving black marks on the ground? I asked my brother-in-law, Vince, who's driven trucks all his life, "How do they do this? Do they keep one foot on the brake to make the tires squeal?"
He replied, "No, the driver puts foot to floor!"
"Does it wear out the tires?" I asked.
"Certainly", he said, "That's the tires…the rubber they are leaving on the ground!"
Your life is like those tires. If you go all out and don't "slow down" (manage stress), you increase wear and tear on your body. Once you lose the rubber on the tire, you can't put it back. Chronic and unchecked stress leaves a lot of rubber on the road in a short period of time.
Perhaps knowledge about health risks doesn't raise managing stress on your priority list, or maybe doesn't raise it for very long. But there is another area you need to consider, concerning quality of life. When I was younger, I travelled to Scotland. I was enamored by it's music, culture and landscape. There was one problem. While I was away, I received news from my university professor (voice mail on my telephone answering machine – it was a long time ago) that I had flunked my final paper. He had great expectations, he told me, and the paper did not live up to those expectations. So I received an F, but he was going to let me rewrite the paper.  I was surprised and then shocked and then stressed.  He knew I was away so he gave me enough time to rewrite it once I got back to Canada. After all, I'd only received an F because he was convinced I could do much better. I didn't see it that way, however, and I began to worry about it. I worried a lot. So much so that it impacted my ability to enjoy this once-in-a-lifetime trip. I couldn't stop worrying and I didn't even try. Then, I learned a valuable lesson. I was on the train back to London and would be flying home in a few days. There was a table between my seat and the seats across from me, where a woman sat down without me even seeing her. After a while she spoke. "Excuse me," she said gently. "Yes?" I asked as I looked up.
She said, "I can tell you are upset about something but you just passed the most beautiful castle in the country and you didn't even look up".  She smiled warmly then looked away. She taught me a lot with that once sentence about the impact of stress.
What are you missing? What are you not seeing? Are you making stress management a priority, or is it making a priority of you?
Works Cited
American Psychological Association. (2016). Stress Effects on the Body. (American Psychological Association) Retrieved September 18, 2016, from American Psychological Association: http://www.apa.org/helpcenter/stress-body.aspx
Covey, S. R. (1989). The 7 Habits of Highly Effective People. New York, New York: Simon & Schuster.