As we all know, laptops might not be the most convenient thing to use when having to do work while you are out and about. Today, mobile apps are becoming even stronger and faster than before, and with the addition of new powerful mobile phones, it is possible to do a huge chunk of your daily chores on your way to the office.
---
---
Mobile phones and apps excel at finishing small tasks that would make your life a bit harder if they aren't done on time. In time, many of us have found ourselves in a sticky situation and miles away from the nearest computer or laptop. In order to speed up things and get those chores done outside of work, you should really consider taking up some productivity apps to make your work-home commute more constructive!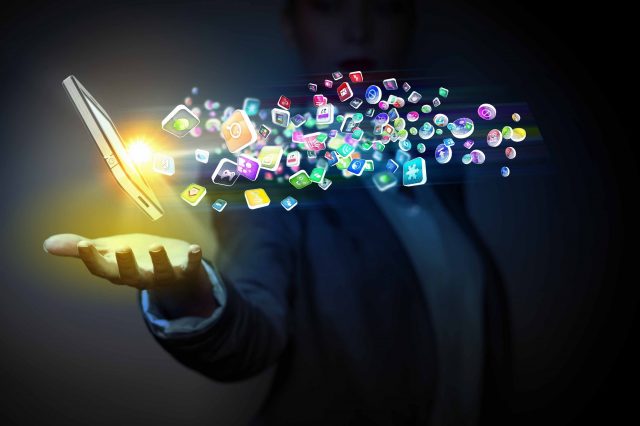 Document conversion
If someone emails you a PDF file and you need to make some changes to it, it needs to be converted, because even the modern day PDF reading computer software might not offer the service of editing PDF files. The easiest way to do so on a mobile device is to convert PDF to Word and then edit the file manually.
However, if you need to convert your PDF to a different or perhaps a more unusual file format, PDF Converter Ultimate might be the app you are looking for, as this app offers several different types of conversion. It also allows you to import files from several different cloud services, which is a great way to speed up your work and stay productive!
Document editing
This is a very tricky topic, as serious file editing requires a serious interface and some mean backend development skills. Microsoft Word and Google Docs are both a great choice as they come from trusted companies that have been making reliable apps and programs for decades.
Another important thing to have is a document signing app, and there is no easier app for that than DocuSign. You can both sign and email your PDF files from within the app, making it very easy and simple to use. iPad users will have a field day with this app as the interface is by far the most interesting feature. You can choose from several different types of pen you want to use, whether it's a sharp pencil, ball-pen or a feather shaped curve!
Cloud storage
Storing your files on a cloud service such as Google Drive or Dropbox might be a good idea if you plan on working from more places than just your office. Of course, we encourage you to find the app that fits your needs best!
Using a cloud storage can help you increase your productivity and move files between devices very quickly! Make sure that whatever documents you are working on are synced to the cloud so that you'll still have a copy even if your phone dies, gets stolen, or breaks. This will prevent future mishaps such as your battery dying or losing the files you work on for so long!
Communication
Communication is the essential part of working in a team, so we simply must find a place for it in our spare time. The easiest way to stay in touch with your colleagues is by talking to them, and with Viber you can talk all you want for free!
This app offers free voice calls as well as free messaging as long as you have internet connection. Everyone already knows about Skype, which is the first app that comes to mind when talking about video communication. But, if you want to engage a couple of people in a group conversation you might want to use Slack. Contrary to its name, Slack will definitely make you work better and keep you connected with your team members!
Business management
Operating your own business, or being part of a small one, doesn't mean you have to be tethered to a desk anymore. Many applications that are used to manage businesses have a cloud-based component, which means you can use them wherever you happen to be — it's up to you whether that's a good thing or not. Platforms such as Salesforce have mobile apps that make it just perfect since you can have the same content as the desktop version of this software!
Tell us your experiences
Have you had any experiences using mobile apps that increase productivity? If so, we welcome your comments and suggestions, so feel free to tell us what you think of productivity apps and working away from your desk!