If you're in business for yourself making crafts or otherwise building things at home, you may enjoy the flexibility that it brings to your life. Being able to work your own hours and be in charge of what you do all day is sure to be immensely appreciated. However, being capable of getting your items sold will take some work on your part. It's a great idea to have a website and work to get the business you need for success. Of course, making crafts can be the fun part for you, but getting these purchased by the right buyer is essential for you to make a decent living. You should know some of the ways that making a virtual front office will help you get the customers you need.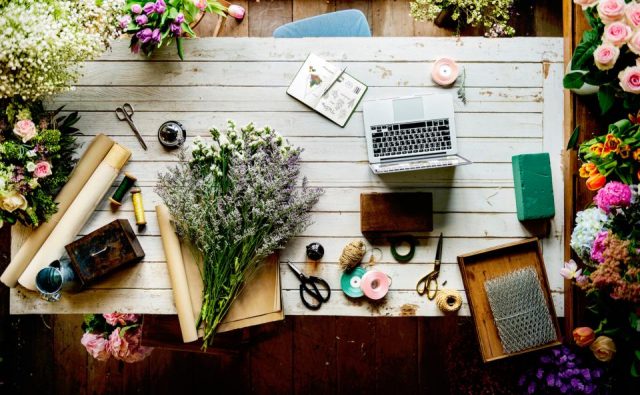 Offering another business address
Of course, your buyers will put lots of stock in your presence. One thing you will want to do is to visit ipostal1.com to view some of the options you have for creating an address that can be used for your company.
When you rely on this service, you will have the option of being able to check your mail at a variety of places and can even do this while you are on vacation. You may find many of your buyers have a greater deal of confidence in you when you're capable of having a physical address where things can be mailed.
Creating the perfect website
You may feel that your work is good enough to sell right out of the garage or basement area. While this may be true, it's still a great idea to have a website that allows your customers to view what you have to offer with ease.
Taking the time to create a website that isn't only functional, but looks attractive is sure to be one of the top things on your list to do. This will enable you to potentially gain many more visitors to it and help you reach your ultimate goal of selling your crafts. In fact, studies show there are 3.26 billion internet users as of December 2015.
Some things you will want to keep in mind when it comes to your website include making it as user-friendly as possible. This can be done by putting columns on the side that makes it easy for viewers to click and learn the details of what you have for sale.
Providing customer support
You don't' have to do a great deal of work to be responsive to any of your clients' questions. You can only set up a chat box on your website or a place to ask questions and respond to these as you have time.
This can allow your potential customers to get the full details of all the things you have for sale with ease and this may make any decision a much more confident one. You have the power to make your website one that is both enjoyed and appreciated by your customers by making it much more informative, as well as being responsive to inquiries.
Start blogging
This is the day and age of blogging about what you have to offer your target market. Taking time to write articles or blogs that can pinpoint what you have for sale is sure to be worthwhile.
Putting some keywords throughout your content that helps your site get noticed during a search is sure to be the ideal way to help you get the business you want. However, keep in mind that you will want to keep your blogging efforts up to potentially have the most success.
The key to making your craft business a profitable one will rest in the things you do each day. You will need to create a plan of activities that will potentially enable you to have the most success and gain the customers that will purchase your items. The good news is this can be done when you work hard at reaching your goals on a daily basis. Be sure to do all you can if you want to be able to make a living from your crafts by having a virtual storefront for your success.
---
---