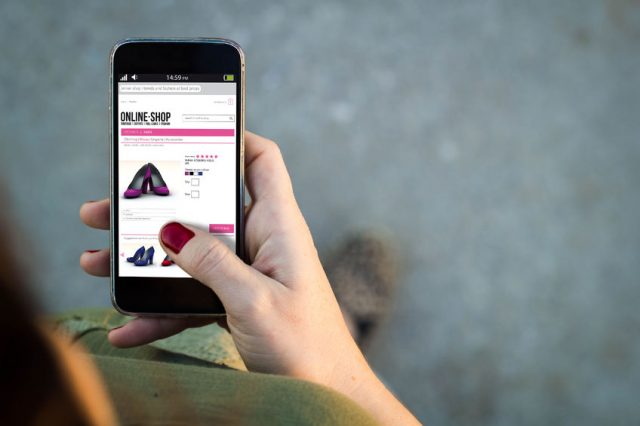 For many, high fashion conjures visions of catwalk strutting models and glossy magazine editorial spreads. In the past, Americans who wanted to grab their piece of the dream were forced to frequent high-end retail districts like Fifth Avenue in New York City, Rodeo Drive in Beverly Hills or Union Square in San Francisco. In those places, retail space is among the most expensive in the world, routinely clocking in at more than $3,000 per square foot.
However, in the age of the internet, even the most coveted luxury brands have found they too must adapt to remain competitive. The importance of ecommerce in today's luxury market should not be underestimated. According to Power Retail, Prada faced a 16 percent decline in U.S. profits last year due to "over investment in its physical retail offerings." In other words, Miuccia Prada has found maintaining her temples of brick and mortar is fast proving to be a losing proposition.
Going forward, the iconic brand will focus more on digital ad campaigns and offer all of its merchandise online. While it may seem outrageous to click "Buy Now" on a handbag with a four-digit price tag, online shopping has changed the buying habits of high-end shoppers too.
As companies like Prada struggle to find their footing in the tumultuous online retail landscape, luxury ecommerce is approaching a "tipping point," according to the consulting firm McKinsey & Company. A tripling of internet luxury sales is predicted over the next decade. In response to this prediction, many brands have already implemented upgraded enterprise ecommerce platforms with wider selections of merchandise availability than ever before.
However, as with any major paradigm shift, there are a number of challenges to overcome. Forbes outlined some of the issues high-end brands must resolve as they prioritize their online presences.
–Customer service: Luxury shoppers often want personalized service; this can be difficult to achieve through a screen.
–Exclusivity: Making products readily available online could tarnish their aura of exceptionality.
–Security risk: How can brands safely ship products costing thousands of dollars?
–Premium packaging: Determining what sort of packaging is capable of exuding a specific brand identity without inviting theft is a significant challenge.
The result? As Bloomberg reported, approximately 40 percent of high-end brands still don't sell through the World Wide Web, according to a study from Bain consulting. Chanel, for instance, remains well known for prioritizing its in-store clothing experience while primarily selling only its cosmetics online.
However, more progressive companies like Burberry have aggressively pursued an omni-channel retail experience. Its customers can purchase all of Burberry's products online and pick them up in person at a retail location. They can also supplement the traditional in-store experience with digital technology.
For consumers of high-end goods who live outside of the major fashion centers, this is exciting news. Online shopping allows them to peruse most of their favorite brands wherever they happen to be. They can find the season's hottest designs with a little help from a certain search engine, reach for their credit cards and score an entire look with next to no effort at all.
Yes, some people will inevitably pine for the days when an afternoon sipping champagne with an attentive salesperson at their beck and call was intrinsic to the luxury shopping experience. But whether you're a huge fan of physical boutiques or you choose to fill your closet from the comfort of your couch, one thing is certain—the internet is changing the way luxury brands do business. The importance of ecommerce in today's luxury market should not be underestimated.
---
---