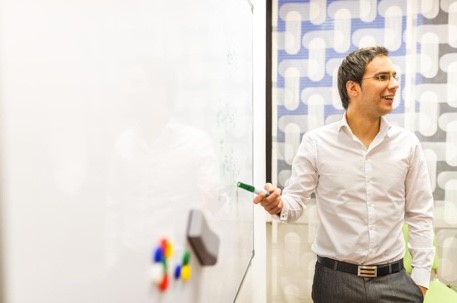 What is a shared office space? Simply put, it is a location where individuals and entrepreneurs from varying businesses can rent space to conduct business. Members of a shared workspace typically pay a monthly fee for access to the space and its amenities, meeting rooms, special equipment, and more.
The benefits of shared office spaces are endless. The flexibility, collaborate opportunities, and amenities they provide are incredible. It gives people the chance to work in a collaborative and professional space, without the added costs of owning or leasing an office. Another benefit? Coworking is proven to increase productivity. In fact, 71 percent of workers feel far more creative in a coworking space. 68 percent of workers state they can focus better in a shared office environment.
The shared office model for conducting business continues to grow in popularity. 10 years ago, this trend was essentially unheard of. Today, there are more than 11,100 shared office spaces in the United States! Business projections indicate there will be more than 20,000 shared office spaces in the United States by 2020. Why do these shared office spaces continue to grow in popularity? Read on to find out!
1. Lower Costs
Shared office spaces offer entrepreneurs and businessmen and women a cost effective solution for their office needs. These coworking spaces are almost always cheaper than a full-office counterpart! Purchasing an office building is incredibly expensive, and a long-term lease can be as well. By utilizing a shared office space, you can save thousands of dollars per month!
2. Flexibility
Shared offices offer flexibility in many ways! Most coworking spaces offer varying lease lengths and rates in order to accommodate office space needs for just about anyone. This leads to increased productivity, improved networking, and increased freedom for those who use the space. Coworking spaces also are designed to be organized and use every inch of the space with purpose.
3. Networking Opportunities
In a shared office space, there are typically dozens of other people from various industries sharing the space. This provides entrepreneurs, businessmen and women, and everyone utilizing the space to network with one another. It creates the perfect space to create connections with others in different industries. It also is a great environment for bouncing ideas off of your peers and getting honest feedback in your career!
 4. Improved Work/Life Balance
Studies show that nearly 90 percent of people feel more confident when they operate in a coworking space. This ultimate leads to a healthier work/life balance. Most people who use a shared office space would typically be working from home. Working from home makes it difficult to balance home's chores with work's tasks and deadlines. Using a shared office space creates a clear distinction for when it is time to work, and allows people to use the coworking space as their own office. This is so helpful because it separates work from home, and increases productivity and happiness levels.
 5. Encourages Innovation
Shared office spaces attract a variety of members from all fields. Creative, sales, marketing, accounting, law, medical, design, and more can utilize a shared office space effectively! The fact that coworking spaces are great for any field of work means that the opportunities to collaborate and innovate are endless. The networking connections formed with others using the coworking space provide countless chances to brainstorm and collaborate with various fields. The possibilities and ideas are endless when working in a shared office space!
 6. Location, location, location
Another reason that shared office spaces continue to increase in popularity is their location. Most shared office spaces are in prime locations! These spaces provide cost-effective access to prime areas that smaller businesses or entrepreneurs would not have access to otherwise. A great shared office location helps businesses grow and thrive!
Considerations When Choosing a Shared Office Space
Shared office spaces are typically used by freelancers or workers who feel isolated when working remotely. Over time, these spaces have also become popular for small businesses, entrepreneurs, and even large corporations!
When choosing a shared office space, there are certain things to keep in mind. Not all shared offices are created equally! Consider these items when choosing a coworking space:
Office amenities – What amenities does the shared office space offer? Are their conference rooms available? Private spaces? Projectors?
Atmosphere – Does the space seem warm and inviting? Can you imagine thriving and jiving in the space?
Internet speed – While this may seem like a no brainer, it's wise to ask about the internet service. Is it high speed? Reliable? Test it out!
Bonus perks – What kind of special perks does the shared office space have? Free coffee and tea? An outdoor space?
Access – Is the space open and available 24/7? If not, what are the hours?
Are you in New York City and looking for a shared office space with all the necessary amenities such as conference rooms, high speed internet access and an unbeatable location? Corporate Suites has shared office spaces in 8 prestigious locations across Manhattan. Get in touch today for a free tour.