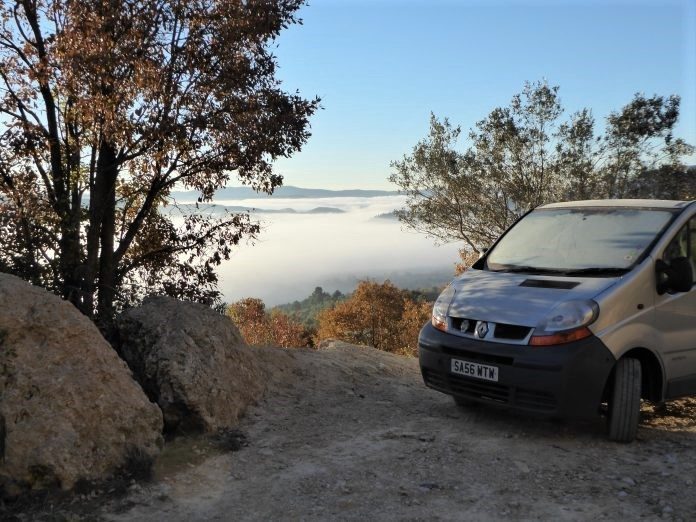 The #vanlife topic has taken social media by storm in recent years, showing sexy young people in gorgeous locations, hanging out in the tiny vans they call home. Many are self-employed or run small businesses from their chic and compact living quarters – but what's the vanlife reality like? How easy is it to run a home business from such a small space?
We're not talking about RV living here: for those unfamiliar with the subject, vanlife is about surf wagons and classic VWs. Retro style rules. Van dwellers usually have their doors wide open, to best appreciate the mountains or beaches they are parked on. It's minimalist existence.
It goes without saying that there are good aspects and bad aspects to this from a lifestyle point of view. On the plus side, apart from being able to visit a never-ending list of magnificent places and indulge your passion for extreme sports or photogenic yoga, there's the fact that it's cheap. On the whole, running a van costs less than paying rent – highly customised vintage VWs excepted!
On the downside, vanlife can be downright impractical. Finding laundrettes in strange towns; sitting out rainy weeks in increasingly damp conditions; and struggling with basic bureaucracy: these aspects aren't usually featured on Instagram, but are a reality nonetheless.
From a business point of view, some 'vanlifers' have made a career out of the way they live. By building up huge social media followings based on their stunning photography and enviable lifestyles, they have become 'influencers' who are paid to endorse products and places. By all accounts, this is a hard niche to break into, and unsurprisingly it is a somewhat controversial practice among vanlifers themselves.
Many others choose to fund their lifestyles by freelancing and running small businesses which are incidental to where and how they live. Most choose digital trades which need little physical infrastructure: Freelance writers, marketeers, sales agents; App developers and website designers. But there are also people who carry their workshops with them and set them up wherever they park their home.
Giddi Oteo, author of the Confessions of a Van Wife blog, has travelled all over North America with her husband, living in a converted Sprinter van since 2015 while continuing to run her jewellery business, Carteo. She has even continued travelling since becoming a mother.
Although she started her business before moving into the van, Giddi feels that vanlife actually helped Carteo take off, because she was able to use her travels as a unique marketing hook for her website. As a crafts woman, she also feels travel has helped her.
"Creating things in new locations has kept it exciting," she says. "It helped a lot with creativity and new ideas.
"The biggest issue was making sure our work days were near a post office to make sure we would get all our orders out on time. But other than that, it has been amazingly easy and smooth working on the road."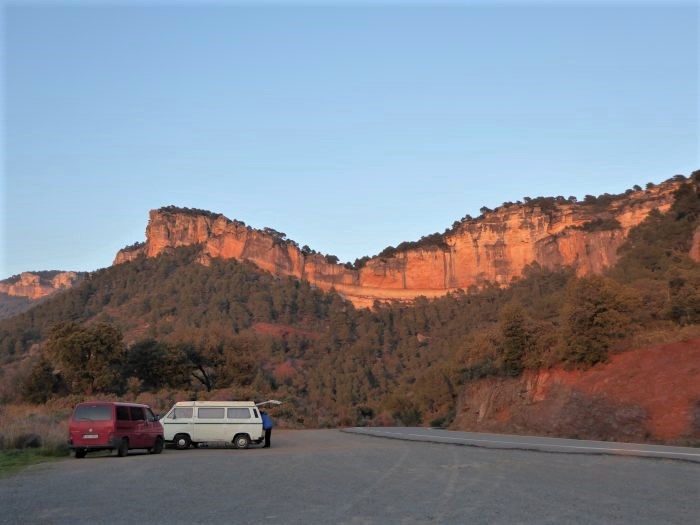 Motivation and inspiration
Working from home is great but it can also be tough to maintain energy and concentration levels. There are petty distractions everywhere and depending where you live, life can seem grey and dull.
One of the major advantages of vanlife is that you can go anywhere. And the pictures don't lie: most people gravitate to sunshine and beautiful scenery. If you're in a creative sector, this can be the perfect tonic for waning inspiration.
It can also help with motivation. As home workers, we are often torn between the desire to make the most of our freedom, and a craving for normality and professionalism which involves working regular hours that fit in with friends and family. In the van community, getting out to have fun in the sun is the norm. People work the hours that suit them, often taking time out in the day for sport or other stimulating activities, and returning to their tasks with focus and a motivation to hit targets and get things done.
Even some relatively large businesses are tapping into that motivational advantage. Stefan Klumpp runs a boutique app and web development company called Mobile Jazz. Despite employing 20 people, he spends most of his time travelling around Europe in his van. He has even adapted the approach to his employment practices, with a philosophy he calls 'optimizing for happiness'. He doesn't prioritise financial gain but the enterprise is clearly successful.
As he sums it up: "What we learned over many years of experimentation and refinement, is that once you have a happy team that produces great work and happy clients that appreciate your effort, the money will follow automatically, and is nothing you need to worry about any longer."
Of course, the flip side of motivation can be temptation: if you've got world class surf, rock climbing or skiing on your doorstep, it can be easy to neglect your business or resent putting the hours in!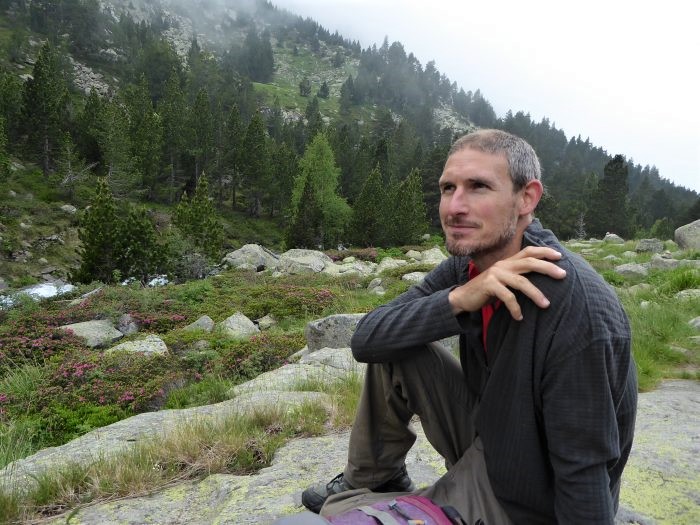 Organisation and Tech Overcome the Problems
As Giddi found with her mail order needs, the downsides of running a business while on the road tend to center around access to services. Solar panels and power storage units, along with improved battery technology in portable devices, have enabled most digital businesses to be self-sufficient. Mobile Internet coverage has improved vastly in recent years, although business owners will still need to plan carefully to ensure they have enough bandwidth and data usage available to cover their needs.
For business owners who need to network, being in a van on the beach may not be practical 365 days of the year. But then, many home business owners travel occasionally to connect personally with clients or industry peers. Living in a van might mean you don't have a local business brunch club – but you could still fly to an annual conference or take a detour to meet a valuable contact.
For many modern businesses owners, vanlife may not only be a possibility, it could actually be beneficial. This is particularly true for those who run their business from home. It's not for everyone, though: van dwelling involves hardships and inconveniences, and perhaps the largest drawback can be the lack of a regular community for personal and business support. Even most vanlifers don't do it forever!