If you're running a home business, you already have enough tasks on your plate. However, if you're not representing yourself in a professional manner you could turn off potential investors, customers and clients. And though it seems daunting, don't go renting out an office space just yet.
---
---
There are a number of ways you can improve the professional look of your business; from choosing the right phone system to improving your online presence, a few simple changes can make all the difference.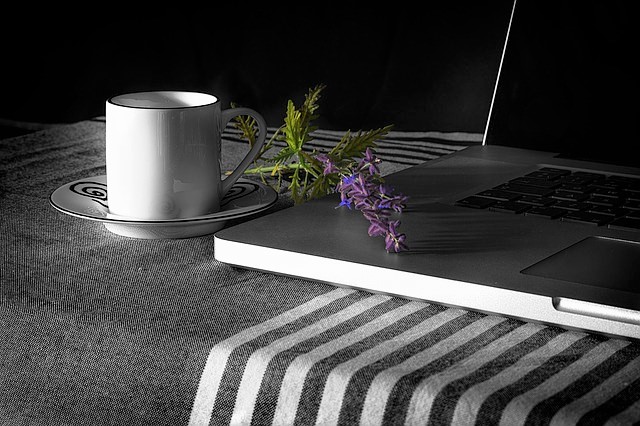 Create Your Space
Whether you are working in a space separate from your house, or operating from the spare bedroom, your office needs to seem like such. This not only benefits your productivity and mind set while working at home, but it's important to display a professional look at all times.
• "Lobby" furniture: Have a couch or chair for visitors to sit in; potential job candidates or clients need to feel they are about to work with a serious company.
• Clean look: If you're performing a business meeting via Skype, you don't want your children's artwork hanging in the background.
Seamless Communication
Communication is integral for any and every business. Therefore, it's essential that you get your communication outlets set up properly and right away. You don't want your spouse answering an important business call in the kitchen; have your own number and system in place to avoid such scenarios.
• VoIP: A VoIP service is not only cheaper than your standard phone line, but more effective for a work at home business person. If not in the office, calls can be routed to other devices such as you cell phone, ensuring that you are getting every call that comes through. There are numerous options out there that offer a variety of benefits.
• Virtual secretary: With someone answering and directing incoming calls, your business not only seems more professional, but much larger than it actually is. This feature often comes with your phone service – be sure to inquire for more details.
Email Settings
Email is a vital piece of the communication puzzle, but you'll want more than a simple Gmail address to be effective. Consider a few ways you can step up your online communication.
• Address: Make your address your business name, or your name and that of the business. If possible, get an email address through your website host so it has the same domain name.
• Away message: If you're gone on vacation, be sure to turn on an away message with alternative contact info.
• Signature: A great signature can do wonders for your business – include contact info, social profiles and a link to your website.
Improve Your Online Presence
Customers expect you to be online. But simply being online isn't enough. You should be in a number of places, and each platform should look and feel professional.
• Social media: Have your profiles set up with all your business information. Be active with customers; don't let your profiles become stagnant.
• Website: You should have an online website and mobile one. Be sure that your contact info is easily found and readily available on both.
A CRM System
Keeping your customer contact data in one system is the most efficient way to manage that information. Not only that, but a CRM system has a variety of other features that make your business appear much more professional.
• Automated messages: Send out automated messages to loyal customers. You can choose the timing and recipients – this is good customer service which can lend some help to your professional appearance.
• In the cloud: Get your CRM in the cloud for a more cost effective, easy way to improve your interactions. Run into a client while doing errands? Pull up their file on your phone and you'll have all the information you need to make a sale on the spot and take advantage of the moment.
To stand out against competitors, you need to look professional in every aspect, from communication to customer data systems. However, just few simple changes could be all you need to take your home business to the next level.