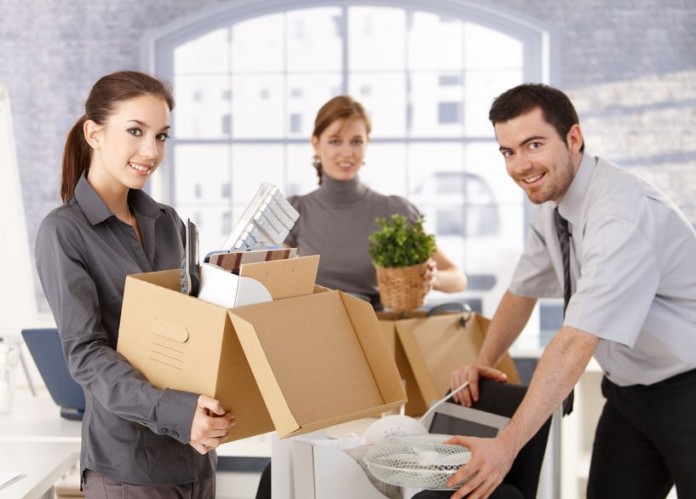 In general, moving can be an overwhelming, expensive, stressful and time-consuming process. To move properly you need to keep some important points in mind. Here are ten tips that can greatly help you prepare for your upcoming move. If you spend more time in proper planning, then you will have no need to experience any complications.
1. Make a Checklist:
If you plan to move your office location to any commercial location, you must create a moving checklist. It is the best way to avoid mistakes. You must prepare the checklist for everything that needs to be done. The checklist includes your unpacking plan, tasks to be completed in advance as well as moving supplies you will need, etc.
2. Consider Your Finances:
Cost is usually the biggest obstacle for moving your business. Before moving your office, you must review your current finances. Hiring a financial advisor to get proper help before your move is a good idea. The financial experts will predict everything related to your financial condition.
3. Update Your Contact Information:
Before you move you must update your contact information. The most important thing is to update your address with any online payment services. When moving, most people love to do online shopping with a location change. You will be able to easily pick out new items for your office.
4. Transfer Your Internet Connection:
It is impossible to run any business without the proper internet connection. You must transfer your internet connection before your move. You do not want to arrive at your new office and be unable to do your daily work.
5. Explore Your Options:
If you have problems with your office staff, you must hire a local temp agency to fill their jobs. Temp to hire jobs can be a great option. Getting fast help is great, even if you have opportunities to hire permanent workers. If you are not satisfied with the temporary workers, you can always start interviewing candidates while the temps are doing the job.
6. Select Your Location:
Choosing a location for your office is important. It is better to choose a commercial location close to your home. A short commute to the office is very important, especially when you have a small business.
7. Don't Over-Commit:
Don't over-commit to buying items for your new office. You should upgrade your equipment as you need to. This will allow you to be free from unnecessary expenses. Apart from that, it allows you to stay within your budget.
8. Hire a Trusted Moving Company
To experience hassle-free moving you must choose a reputable company. It is a good idea to call at least one month in advance and get several price quotes. While getting quotes, ask about types of insurance they offer for your move. If you need to get the best moving services you must hire moveON moving office movers . The experts allow you to get peace of mind while moving into a new location.
9. Make the Move During the Weekend:
It is good to move during weekends because this fits outside your normal working hours. If you move your office during the weekend you will not lose any work time. If you don't have a choice and you must move your office during a week, hire the professionals to move fast.
10. Maintain Your Home Office:
Keep your home office easy to work from. Have your home computer synced with all your work email accounts for easy access. There will be some days that you can't make it into the office and working from home is your best way to stay productive.