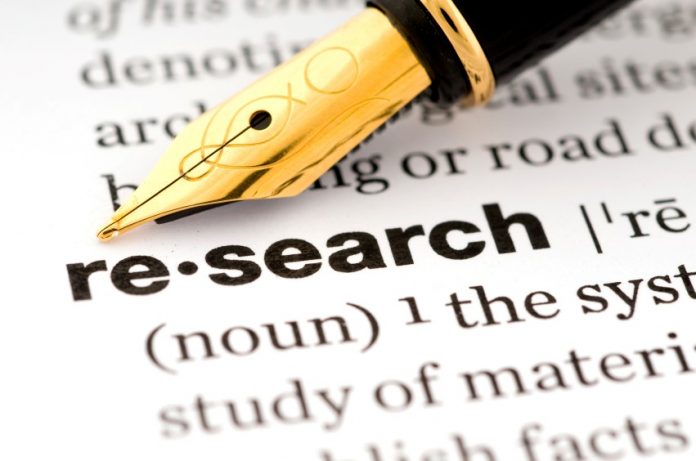 You wake up on a beautiful sunny day, had your big delicious breakfast, got ready for your first class of the day, get all comfortable in your chair, and your professor hits you with it:
A 5-page research paper…due in two weeks.
And there it is—your sunny day turning into a black sky, you can't feel your stomach anymore.
Not all of us are born gifted with the talent of writing. I think that most of us struggle a little or a lot when writing a research paper. Keep calm. We can help you through it.
With tips from a research essay writing expert, we have brought you the following easy steps to writing your own research paper.
1. Start ASAP: We all have a tendency to wait until the last day to start an assignment, and then something bad happens at the last minute and there you are staring at your bad grades. Remember to always start writing essays early. Especially when it comes to research papers, since writing a research paper requires more effort and time than a regular paper does. Suppose you have 3-week timeline—yes you heard it right—a 3-week timeline!
It might sound way too quick for you, but believe me, it gives you enough time to:
A. Select the topic
B. Outline and write the paper
C. Check for grammatical errors
D. Get pointers from your professor on what to improve
2. Select a Topic/Subject: You must choose your subject wisely. You cannot just randomly choose your subject. Determine the amount of time you have to write the research paper, the length of the paper, and the limits of the resources available. You may visit the nearest library to make sure a reasonable amount of information is available on your subject.
3. Determine Your Objective: Before you start writing your research paper, you need to determine and comprehend your thesis that will best describe the research you are going to present in your paper. The purpose of your research paper is to prove the validity of your thesis. The statement of your thesis provides an argument which enables you to choose your points and supplementing research.
4. Do the Research: You don't want to just type all your questions into Google and pick up the first source you get your hands on. Avoid doing that since not every piece of information on the internet is accurate. Before selecting a source or data that supports your research, you should check the validity or accuracy of the source.
5. Create the Outline: After you construct your thesis, the rest of the outline is simple.
Here's a basic research paper outline:
A. Introduction
B. Thesis (Main Idea/Argument of Essay)
C. Body
D. Summary
6. Now You Can Start Writing Your Research Paper: Now you know what you are going to write about and how you are going to write it. Remember to pinpoint the places where you are inserting sources.
Here are some basic tips for writing your research paper:
Avoid using "I/My" (use only when it is a personal narrative)
Use examples that perfectly support your statements
Refrain from using the same adjective more than once
Try to vary your language
7. Don't Forget to Cite Your Sources and Methodology: Ask your professor beforehand about the kind of citation style he or she wants you to use.