The Advance Midback Office Chair by EMFURN
By: Shannah Carol, Publicity Editor for Home Business Magazine
Spring is still weeks away, but are you already thinking of ways to spruce up your house and give your home office a whole new look? There's no need to drain your bank account on overpriced chairs and lamps– jazz up your home workspace with sleek, elite, and affordable mid-century furniture from EMFURN. The company's contemporary furniture reproductions and lamps will give your office a swanky and inspirational new look at a reasonable price.
From classy work lamps to stylish, high quality office chairs, EMFURN offers a vast selection of eye-catching furniture pieces that won't blow your budget. The below selections are sure to add the perfect dash of sophisticated style to your home office. Don't forget that there is free shipping on every order!
Top Office Chair – Advance Midback Office Chair
The Advance Chair's mid-backed, modern style will inspire you to tackle all of your daily work projects with confidence and elegance. Featuring padded armrests, a five dual-caster base, and leatherette cushions, this chair is sure to be the focal point of your home workspace. Retails for $370.
Top Office Lamp – Bane Floor Lamp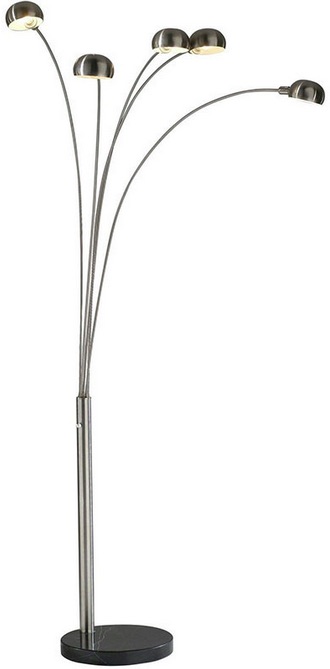 Create a calm and enlightening atmosphere in your office with this stunning lamp. You will enjoy the collective display of adhesion as the lights from each of the outstretched shoots blend together in playful harmony. It is sure to stir your ingenious creativity during each work day! Retails for $300.
Top Office Desk – Export Desk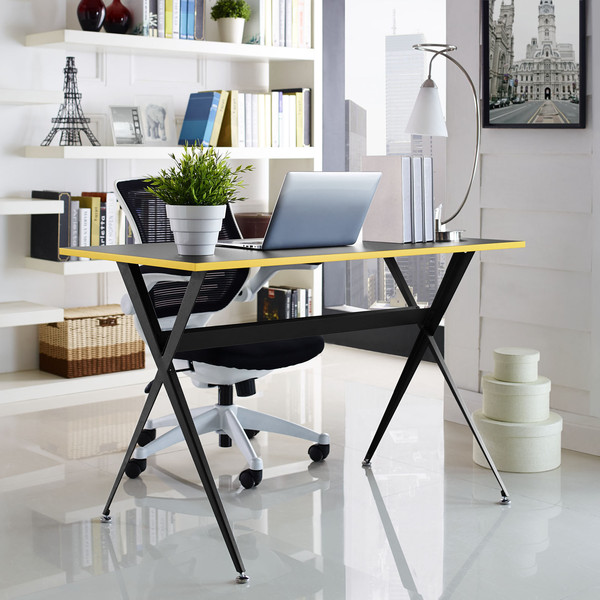 Simple expressions are the key to motivation. Everything about the Export imparts movement, while the desk remains as simple and sleek as ever. Covered with a smooth melamine top and positioned on powder coated back steel legs, the Export has all you need without demanding all of your attention. It is easy to setup, even easier to enjoy, and comes with a yellow rim that works wonders when contrasted with the otherwise all black piece. Retails for $223.
For In-Office Meetings: The Barcelona Chair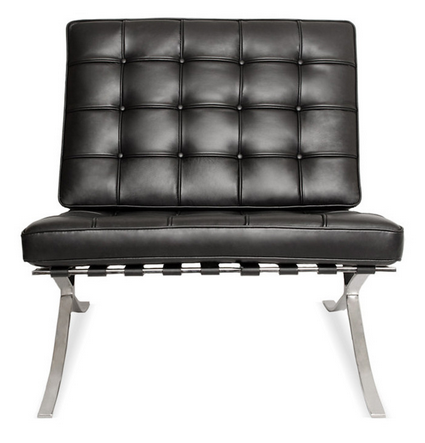 Ensure that your colleagues and office guests sit in fashionable comfort with the Barcelona Chair. Designed by Ludwig Mies van der Rohe and Lilly Reich, the Barcelona Chair was originally created for the German Pavilion, which was the country's entry for the International Exposition of 1929 (hosted by Barcelona, Spain). Manufactured using durable imported materials, this chair is a high quality reproduction of the famed Barcelona chair.
It's never too early to start thinking about ways to jazz up your home office for spring. Choose affordable, a la mode furniture from EMFURN to give your office a whole new look for less. You can view EMFURN's entire furniture selection at their website and follow them on Facebook, Twitter, Pinterest, and Instagram.
To reach Shannah Carol, email shannahch@gmail.com .