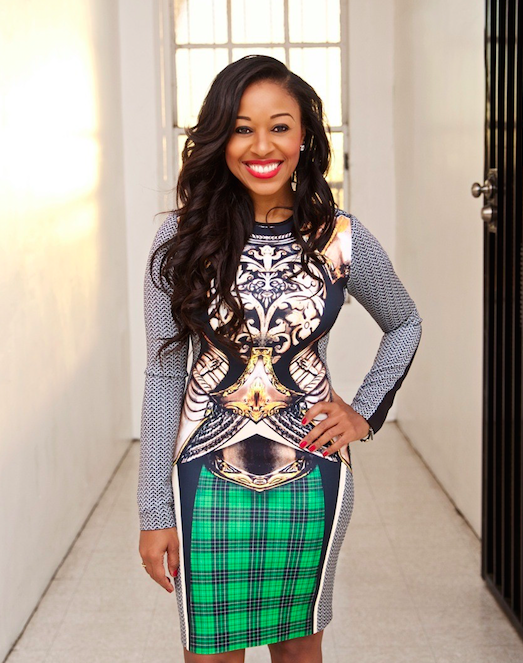 From the explosion of high traffic e-zines to lifestyle blogs with die-hard fan followings, there's no doubt that the online self-publishing sphere is an entrepreneurial goldmine. One editor with her finger on the pulse of all things lifestyle and fashion is Kinya Claiborne, founder of the wildly popular online publication, STYLE & SOCIETY Magazine. Kinya successfully turned her passion for all things communications-driven into a profitable home business that has brought her to red carpet parties and events all over the globe.
STYLE & SOCIETY Magazine is Kinya's platform to share the best of entertainment, fashion, lifestyle, travel, and events. An online publication celebrating the hottest trends and the latest in pop culture, STYLE & SOCIETY Magazine gives its readers an exclusive front-row view into the most sought-after events and more! In addition to managing STYLE & SOCIETY, Kinya is also the host and co-executive producer of 'The StyleList' TV series, a weekly roundup of the hottest fashion, trends, and pop culture on Kollide TV (an online platform delivering the best in video content for the multicultural millennial).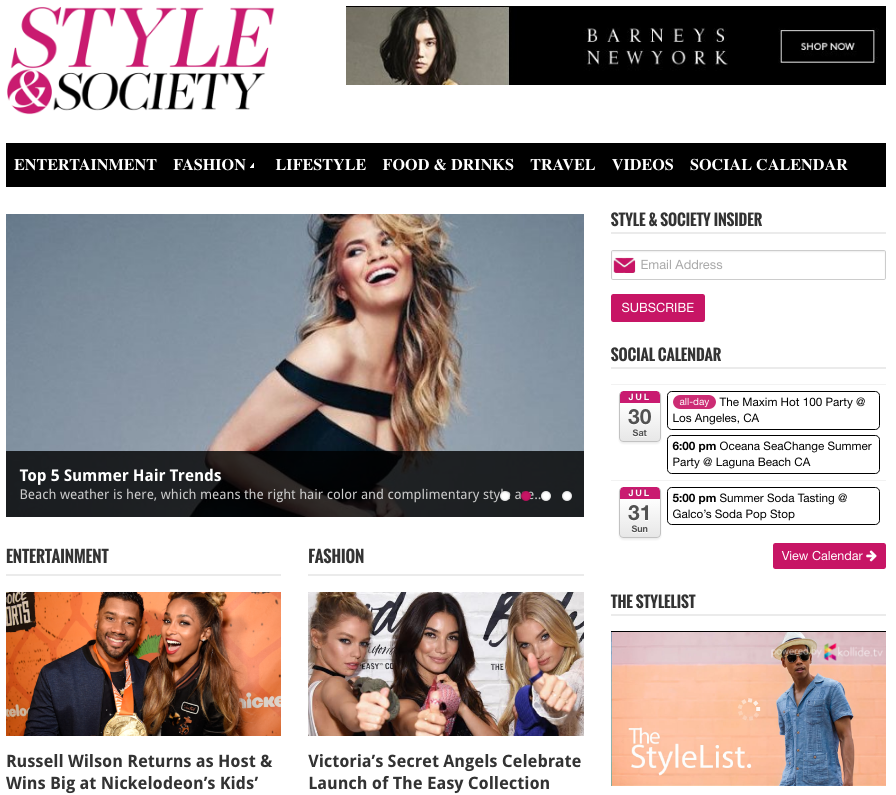 Prior to founding STYLE & SOCIETY Magazine, Kinya spent over 20 years working within all aspects of communications. She began her career working in media for radio, television news, and print publications before transitioning into corporate communications. Now, STYLE & SOCIETY Magazine is one of the top lifestyle publications catering to millennial opinion leaders. "STYLE & SOCIETY speaks to an affluent audience of trendsetters, tastemakers, and influencers who enjoy the best in entertainment, fashion, and lifestyle," Kinya says. "To promote my business to this audience, I leverage the muscle of our social media platforms. STYLE & SOCIETY Magazine has continued to grow organically."
According to Kinya, the top advantages of working from home are the ability to work remotely and having a schedule that helps her maintain a healthy career-life balance. One of her biggest business achievements was getting chosen by the Greece Tourism Board to participate in press trip to Greece, where she reported on some of Greece's hidden gems and travel must-sees.
For other aspiring entrepreneurial writers, Kinya has one top tip for success: "My advice is to stay up-to-date with all aspects of communications. As technology is ever-changing, it's important to maintain a competitive profile and stay current on the trends in communications and the way consumers are consuming media."
Contact: Shannahch@gmail.com