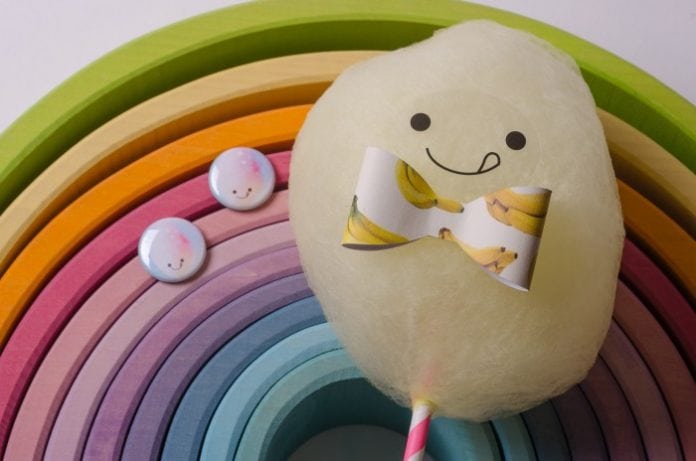 by Michelle Tran Maryns
Spinning Wylde is a gourmet cotton candy business owned by Soktevy "Tevy" Phann-Smith, who is currently running a Kickstarter campaign so that she can transition the operation from being a pop-up to building a brick-and-mortar location inside the new Keg and Case West 7th Market slotted to open this summer in Saint Paul, Minnesota.
"There is magic in making cotton candy," said Tevy. "It's an ethereal thing that materializes out of seemingly nothing."
Similarly, Spinning Wylde was created on a whim less than a year ago. The business—which is named after Tevy's son, Wylde—started as a family affair last year when Tevy decided to spin cotton candy for her niece's birthday party.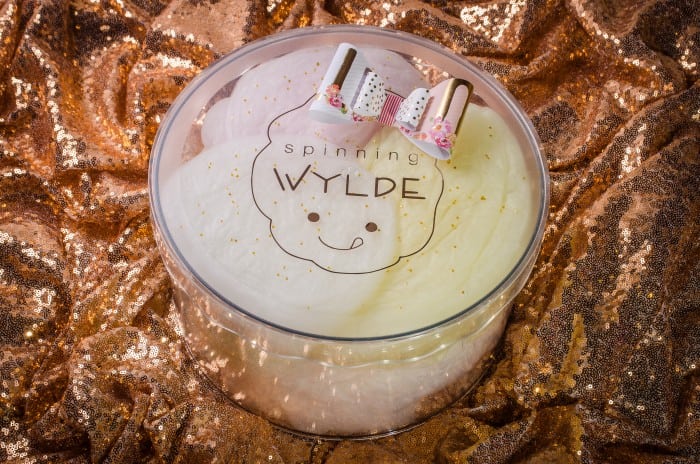 "I was inspired by the awe evoked in both young and elders alike," said Tevy. "Next, I took to refining the ingredients and removing anything artificial and exploring creative flavors. Then my husband built a cotton candy cart from reclaimed cedar and my sisters and I set out to spread the joy at fundraisers, festivals, and pop-ups throughout the city. The experience of the brand instantly struck a chord of both cheer and nostalgia."
Tevy opts for organic cane sugar and plant-based dyes over the bright pink and blue colors that are typically used for this popular carnival treat. Her flavors are unique because Tevy draws upon her Cambodian roots for inspiration. For example, she has a tamarind chili lime flavor in addition to a coconut coffee one. Tevy often sprinkles fun toppings on each treat and she always adorns them with a signature handmade bow or a festive paper parasol.
When the Asian Economic Development Association (AEDA) was seeking vendors for the Little Mekong Night Market at the Northern Spark art festival last year, Tevy applied and was able to introduce her signature unicorn glow cones to the public. Her cotton candy is spun onto FDA-approved cones that light up the cotton candy in a rainbow of colors. The on/off button on the cones allows people to control the seven different light modes from flash to pulse. The unicorn glow cones were such a hit that Tevy added glow buckets filled with two or three cotton candy flavors to her offerings as well. After the cotton candy is gone, the glow buckets can be reused to carry beverages or food for picnics or other outings.
After the Little Mekong Night Market, Tevy was invited to do a pop-up at the North Local Market during Super Bowl LII. In honor of the Super Bowl coming to Minnesota, Tevy created Purple Rain cotton candy, a grape-flavored treat sprinkled with Pop Rocks, which sold out quickly. Spinning Wylde was then invited to pop-up at the RAAS Local Market inside the Mall of America. After popping up at several festivals, weddings, graduation parties, and other events, Spinning Wylde is ready to create their first brick-and-mortar location.
"We are incredibly excited to join Keg & Case West 7th Market in this amazing project to revive the historic Schmidt Brewery complex in St. Paul, Minnesota. It is an honor to contribute to the preservation of such a beautiful and historic landmark, and to define our space within it," said Tevy. "This feels like a natural step as I have very special ties to the area. St. Paul is where my family first made a home in America in 1982, and I have fond childhood memories of West 7th. In growing the business and laying roots, it seems fitting that Spinning Wylde is also finding its first home here. We are looking forward to bringing a time-honored treat to this reinvented marketplace."
Tevy's family fled genocide in Cambodia and lived in a refugee camp in Thailand before immigrating to the United States in 1982. Her first example of a female entrepreneur was her own mother. At the refugee camp, Tevy's mom sold traditional rice soup that she made from the fish that Tevy's father caught. These formative memories inspired Tevy to pursue a career in hospitality. Skimming through the reviews of Spinning Wylde on Facebook reveals how much Tevy and her family exemplify both hospitality and excellent customer service as they operate the business.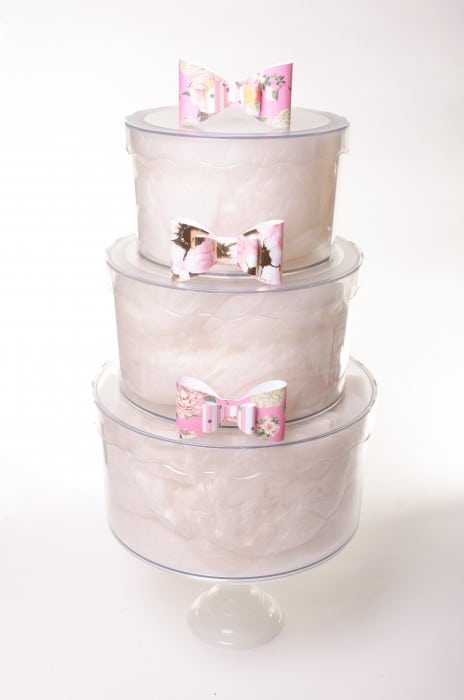 "AMAZING cotton candy, WONDERFUL customer service," wrote Cheryl Mercord Brownell on the Spinning Wylde Facebook page. "The whole Spinning Wylde experience is one you need to see and taste for yourself. Highly recommend!!!"
Emily Orr wrote, "The owners were so friendly and let us try so many amazing flavors. It was a fun experience and I brought home some for my kids and they loved it! Thank you!"
"Great service. A variety of flavors to choose from with fun toppings. There is also options for glow stick light up, as well," wrote Anthony T. Nguyen.
Spinning Wylde aims to raise $25,000 by June 22 in order to build out their brick-and-mortar location inside the new Keg and Case West 7th Market. Kickstarter is all or nothing, which means that the project does not get funded if they do not meet their goal by 11:55 pm CDT on June 22.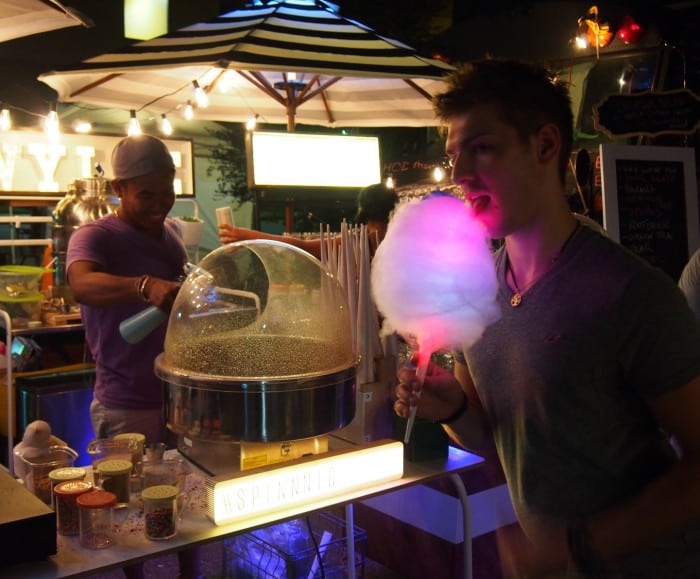 If you are interested in supporting this woman-owned and family-operated business and getting Spinning Wylde's cotton candy treats in return, you can make a Kickstarter pledge before June 22.
Tevy's husband, Ben Smith, is the licensed contractor who will be building out the space. He built all of the Spinning Wylde's mobile carts from reclaimed cedar and plans to turn Tevy's brick-and-mortar design dreams into a reality with the support of all the Kickstarter backers.
Photos: Courtesy of Crunch Photo (crunchphoto.com)