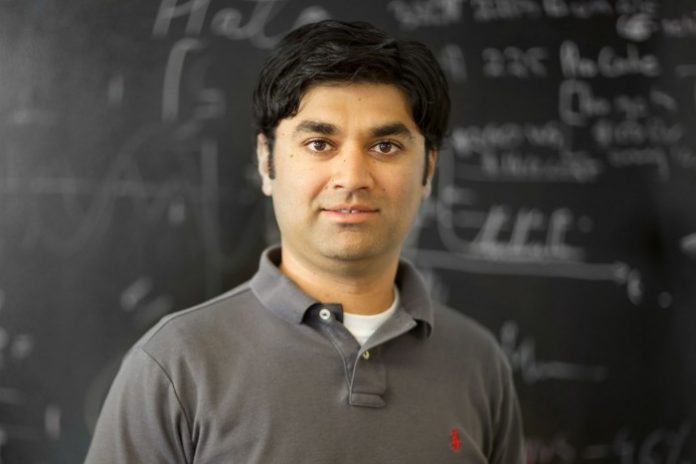 "MIT does an annual sports analytics conference, and I was on the golf panel. The night before the event, I met the General Manger of the Houston Rockets. I listened to a podcast where he said baseball is a 10 out of 10 when it comes to data analytics…I asked where he thought golf falls, and he eventually said, 'You know, I think it's an 11.' The reason being because every shot in golf is isolated…and that's the beauty of golf." – Sal Syed, The Story of Arccos on GOLF.com Podcast
The game of golf can trace its roots further back than most modern sports. Not only has it been played in some capacity for centuries, but its ancient traditions are celebrated by modern day practitioners. Such ties to the past have created the image of an industry that is slow to embrace change, innovation and technology. Sal Syed, creator of Arccos Golf, is changing this narrative. In just three and a half years, Arccos has introduced some of the most celebrated technological advancements that golf has seen in decades. This includes working with Microsoft to create golf's first artificial intelligence platform and partnering with Cobra Golf to bring the world's first "smart clubs" to market. More on both, shortly.
Syed has positioned the company to not only be successful, but to bring innovation to all corners of golf. Through its extremely unique approach, Arccos has taken a very traditional game and discovered a means to appeal to the 21st century athlete. The footprint that Arccos has made in golf over the past several years is evident, and they show no signs of slowing down anytime soon.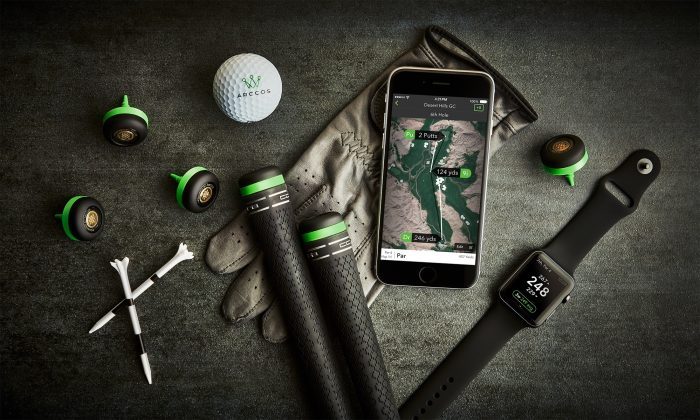 From Plan to Product
Before creating Arccos, Syed enjoyed a successful career as a consultant to tech-startups, eventually merging his passion for golf, tech and business. Born in Pakistan and immigrating to the United States at an early age, Syed went on to earn his MBA at the Yale University School of Management. He chose where he would attend business school in part based on the quality of the golf at Yale's Seth Raynor designed course.
Realizing that golf was lacking a high-performing, comprehensive tool to track and analyze a player's statistics and improve their on-course decision making, he set out to change the way we think about and play golf. With the help of a collection of brilliant PhDs, engineers, designers and golfers, he co-founded Arccos.
Syed was able to get the company where it is today by peaking the interest of key investors and bringing on talented employees. The team he assembled has proven to be among the most forward-thinking, hard-working and innovative in the sports industry.
The company's initial creation – which remains its flagship product – is a set of 14 ultra-lightweight sensors (one for each club in the bag) that screw into the end of a golf club's grip and pair with a free app. These sensors detect whenever the user takes some shot and records analytics on performance. This includes shot distances, fairways hit, number of putts, etc. Essentially anything that can be tracked, is being tracked. The result is that the amateur golfer has the types of insights on his/her game that have only ever been available to PGA Tour players. Through deep insights into every aspect of their games, golfers can easily identify strengths and weaknesses and practice those areas where improvement is needed. The Arccos system debuted in Apple Stores throughout the United States and today Arccos products are carried by leading retailers across multiple countries.
So, how was Syed able to transition Arccos from an idea to one of the sports industry's leading technology companies? As cliché as it sounds, it came down to a science. Arccos showed the world how big data can impact athletic performance, and specifically golf. By figuring out how improve the performance of athletes through capturing and analyzing data, Arccos and Syed have quickly become accepted as one of golf's true thought-leaders.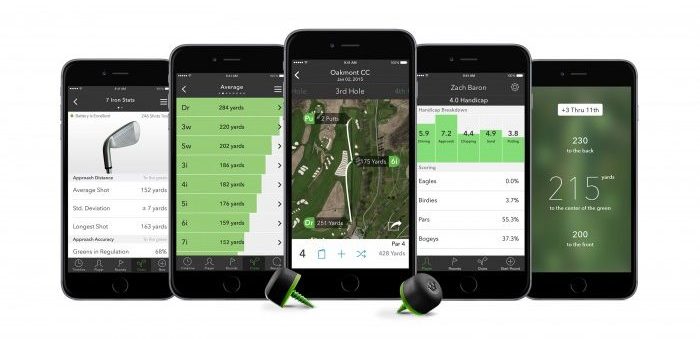 Early Success and Branching Out
Since its original system debuted in 2014, the company experienced immediate critical acclaim and rapid consumer adoption. To date, more than 100 million golf shots have been tracked by Arccos users. However, the company was not content to rest on its laurels and expanded the possibilities of its impact on golf by partnering with some major brands.
In 2017, Arccos announced a partnership with tech giant Microsoft to bring the world's first Artificial Intelligence platform to golf. Called Arccos Caddie, it can provide users with their optimal strategy for any hole in the world. The AI engine is fueled by golf's richest data set, which includes over 100 million shots hit during 750,000+ rounds played by the Arccos community, and 418 million GPS mapping data points on 40,000+ courses worldwide. Arccos Caddie also considers a player's personal shot history, the course elevation, and weather conditions. While most players don't have access to real caddies, but with Arccos a virtual caddie has become a reality.
In addition to its relationship with Microsoft, golf club manufacturing giant Cobra/Puma Golf began integrating Arccos sensors into all of their clubs beginning in 2018 after realizing the incredible potential of Arccos' unique technology and how it would help players improve. The sensors are embedded in the grip and add no additional cost to the consumer. These "smart clubs" represent the future of the golf equipment community and Arccos has stated that its goal is to make all clubs "connected" by the year 2020.
Arccos has helped to usher in an era of "big data" in golf and has been recognized as among the most influential and innovative brands in the sporting goods business. Among these accolades are:
"Top 100 Businesses in Golf" by National Golf Foundation.
No other company in golf has accomplished so much in such a short period and it is all driven by Syed's smart business decisions and unparalleled passion for golf and technology.