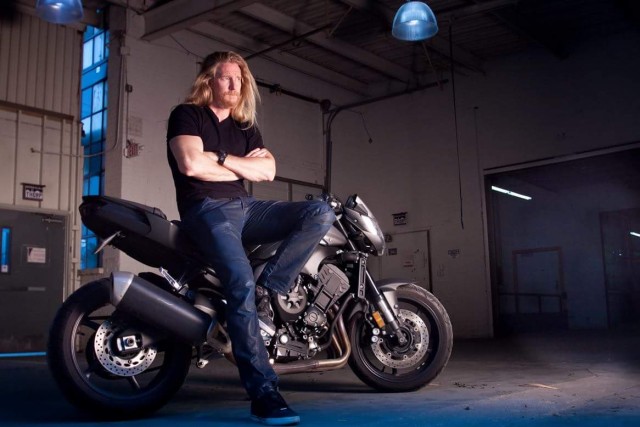 Since 2003, celebrated hair stylist Pearson Knight has made waves in the beauty industry. Knight received training from the prestigious Aveda Institute and went on to learn at Juut's advanced training academy. An avid athlete, adventurer, and thrill seeker, Knight has never been held back.
Known to run before walking, Knight worked his first New York Fashion Week shows while still in training. Over time he was promoted to lead Aveda stylist to head the global team at this world-renowned event. Knights' New York Fashion Week roster includes top fashion designers such as Perry Ellis, Doo Ri, Vera Wang, Thakoon, Richard Chai, and Monique Ilulier. His top name clientele does not end there. Knight also assisted and worked side by side with editorial stylists, including Odile Gilbert, Italo Gregorio, David Cruz, and Eugene Solomon. Stylist Patricia Fields, from the cult classic, Sex in the City, has also been a patron of Knight's prestigious work.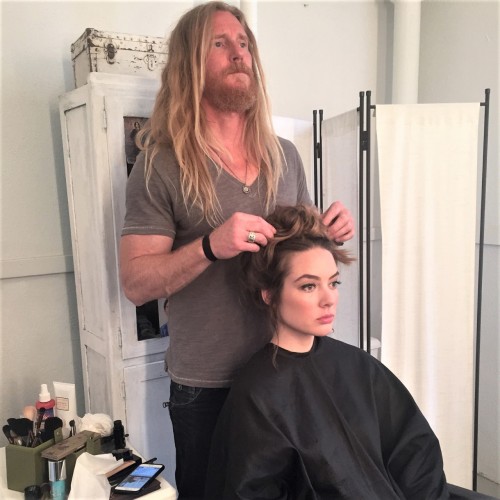 ---
---
With the nickname of "Magic Hands", it's no wonder Knight recently created his own product line of styling products worthy of both the runway and everyday living. After five years of working closely with a chemist, PK was created. This environmentally friendly lifestyle brand is an experience of culture and creativity. The product line includes Beach Grit Volume and Texture Spray, Sculpture Foam Curl and Styling Elixir, Straight Shine Blowout Lotion, and Texture Mud Tame and Texture Pomade.
"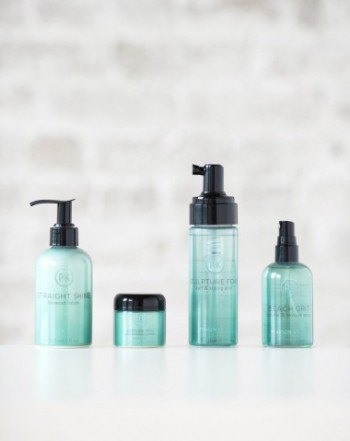 Beach Grit is my triple threat tool to add volume, create beachy texture, or to refresh a blowout while maintaining natural shine — no dry feel, no dulling, no worries," said Knight. "Sculpture Foam retains shape, volume, and definition from natural curly looks to beautiful blowouts. It is a must-have for runway and editorial looks. My daily clients can't get enough." Knight goes on to describe the other two products in his four-line batch. "Straight Shine gives your hair a glossy appearance, while maintaining movement and manageability. I use it to achieve a flawless blowout on everything from thick and curly to fine hair. It's actually kind of magical. Texture mud is perfect for all-day, pliable hold for molding shapes or accentuating specific pieces of hair." Pick up your bottle today by visiting www.pearsonknight.com.
On top of creating his stellar brand, Knight has a revolving travel schedule that includes Los Angeles, Miami, Minneapolis, Nashville, New York City, and Orlando to service his bi-coastal clients. When he is not on the road, Knight can be found doing editorial shoots, product line consulting, product line testing, hair care education, working out of his one-chair, appointment-only salon, and holding membership on the Minnesota Cosmetology Examination Panel.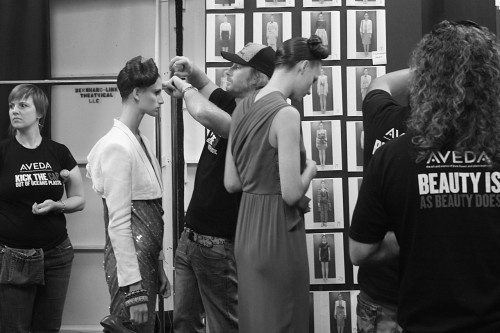 Career highlights include receiving the 2010 Elle Genius Award – which was given to him just five years into his career-  and features in publications such as Redbook and Glamour Magazines. Knight has taken part in Diva, an AIDs benefit that raises $450,000 in one night-stock photo shoots for Veer, and Macy's Glamourama.
With a life motto of "Nothing matters, but everything counts", it's no wonder Knight dominates everything he touches. Knight's passions include his fiancé, the ocean, and self- expression. Pearson Knight is an independent, free-spirited hair stylist and style maker who has been defining his own unique path from the very start. Knight has his own sense of beautiful and raw, elegant glamour that he conveys through every facet of his work.