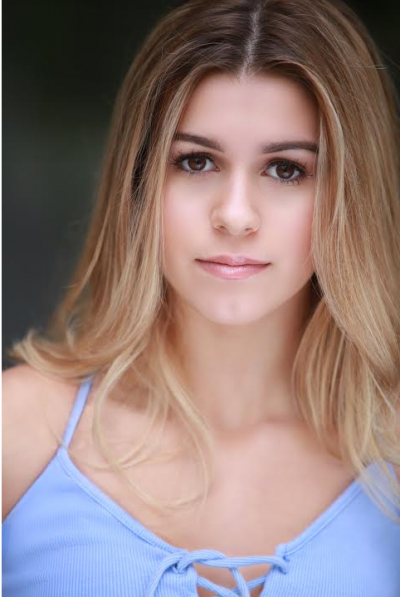 At the age of 16 Clarisse dreamed of KicKini California Bikini, a Southern California line of playful, fun, active bikini wear designed for girls who like to have fun at the beach. Today it is a reality with the launch of Kickini with a new dot.com retail site. Kickini Bikini's offer a comfortable, reliable fit that can be trusted to stay put through surfing, swimming, and beachside activities.
---
---
Founded by entrepreneur Clarisse DeJohn, an up-and-coming young designer, KicKini is celebrating the brand's official launch and first fashion show on April 8th, 2017 at the 42nd annual Notre Dame High School Fashion Show in Sherman Oaks, California. Held yearly, the ticket proceeds are used to provide tuition assistance to students in financial need after losing a parent while attending Notre Dame High School.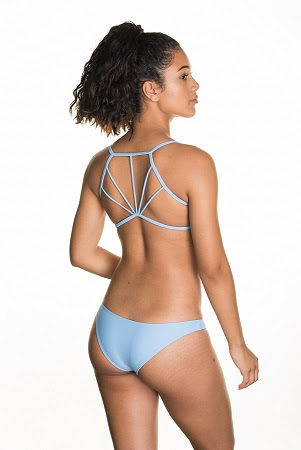 Ms. DeJohn got her taste for business at an early age, just 14, when she had the idea for a line of skincare for teen-aged girls called Clarisma.  From there, and in keeping with her intentions to pursue a career in fashion design, Clarisse channeled her love of creating into her first swimwear line, KicKini.  "I grew up in Southern California, and I love to surf and play on the beach and just have a good time. Unfortunately, as I got older, I realized it was a lot harder to have fun when you were constantly worrying about your bathing suit falling off or your bikini top coming un-tied," says Ms. DeJohn. "So, I decided to design my own solution, and KicKini California Bikini was born."
All KicKini pieces are purposefully designed to fit all body types.  "It was important that my bikinis both fit and flatter every size and shape," remarked Ms. DeJohn, who designs all bikinis and suits, as well as hand-selects the fabric and colors. "I used my friends as my sounding-board, and designed to our needs while out swimming and surfing, and our desire for a cute bikini." In fact, KicKini picks up where traditional 'active' bathing suits drops off by fusing both form and fashion. "If you look at our pieces, all KicKini bikini tops and bottoms have a sexy, playful edge to them," said Ms. DeJohn, "but they are also incredibly functional. It's the best of both worlds."
DeJohn has been fully immersed in every aspect of KicKini, from concept and suit design, to logo creation, website design, brand video and model photography. KicKini California Bikini is launching with two styles, the Cora and the Shelli. Cora, which is available in bright coral, white, and black, features a delicate, woven design and unique side-ties which meet under the arms, rather than around the neck or behind the back, for added bikini-top security.  The Shelli, which comes in pale blue, white, and black, sports an intricate cage design and front ruching for fuller coverage.
For more information visit www.KicKinibikini.com.
###
About Clarisse DeJohn
Previous to launching KicKini California Bikini, Ms. DeJohn has studied  fashion design applications, pattern making, and sewing at the Academy of Couture Art; O.T.I.S. College of Art & Design; and the Pasadena Arts Center. Clarisse has also been identified as an 'Up & Coming' designer on Contemporsite.com, as well as selected to participate in the Beverly Hills 2016 College Fashion Show
For more information on KicKini California Bikini, please visit www.KicKiniBikini.com.