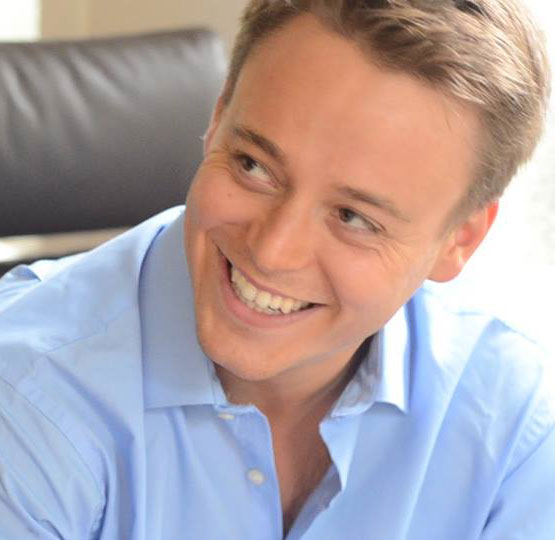 Lucas Siegel, 25, is a successful American internet entrepreneur and health tech maverick. Siegel's father, one of his mentors and a successful entrepreneur, taught him the basics for building a business by starting with the question, "What problem have you seen in the world and how do you plan on solving it?"
After graduating from the University of Colorado, Siegel founded AlternaScript with his friend and futurist tech phenom Matthew Piskorz. While building their business, Siegel and Piskorz discovered nootropics, a cognitive enhancement supplement that helped with focus and attentiveness. They had witnessed numerous friends become addicted to amphetamine-based medications and realized many healthy college students were abusing attention enhancement medication, produced by big pharma, simply because there were not safe, over-the-counter options accessible to help improve cognitive function. Their epiphany was the creation of the premium nootropic supplement OptiMind with clinically studied ingredients approved by the FDA.
---
---
Siegel's company AlternaScript is a subscription-based distribution model leveraging technology such as algorithms and data science to modernize the health industry and bring products direct to consumers and supersede traditional distribution channels. AlternaScript makes premium, scientifically designed solutions that are answers for healthy people looking to enhance their lives and optimize their productivity without taking potentially dangerous products intended to treat conditions they do not have.
AlternaScript currently offers three cutting-edge products with clinically studied and scientifically backed ingredients: OptiMind, RestUp (a sleep-aid), and NuCulture, a modern probiotic to help Americans overcome digestive problems and enhance immune function.
Siegel's business model is 100% direct-to-consumer. By eliminating traditional distribution expenses, such as spending money on shelf space to secure a retail presence, AlternaScript can instead spend that on the highest quality ingredients, extensive testing and engaging directly with its customers.
All products, which are manufactured in the USA, are offered in completely free trials including shipping, a risk Siegel is willing to take because of his belief in his products. To date, AlternaScript has given over $2 million in free samples.
For Siegel, running a business is about more than the P&L. It's about putting people first. Even as a child, he felt compelled to do what he could to help the world. "Being involved in the healthcare space is more than just helping people become healthier — it's about changing the consumer's expectations for a healthcare company: honesty and quality," Siegel says. Visit www.alternascript.com.