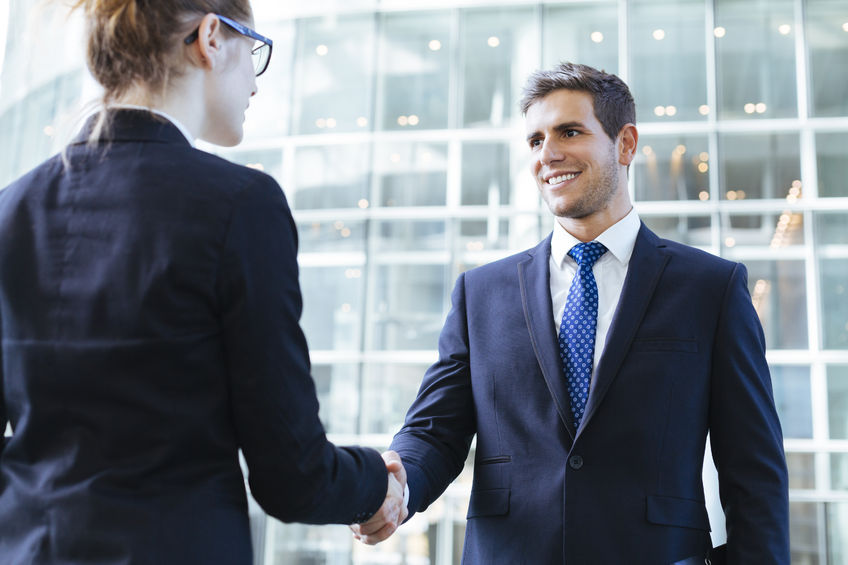 Businesses have a lot to gain by maximizing their customer retention. Yet, merchants often focus too intently on earning new customers while taking retention for granted.
Why Customer Retention is Important
Studies show maintaining loyal customers is highly beneficial and enhances the business in many ways.
Cost: Retaining a loyal shopper costs far less than acquiring a new customer. In fact, it is seven times more expensive to obtain a new customer than it is to maintain a current one.
---
---
Increased Profits: Returning customers generate greater earning potential. On average, loyal customers are valued at 10 times their first purchase.
Increased Sales: It is far easier to sell to an existing customer. The odds of selling to a prospect are below 20%, but the probability of selling to a returning customer is 70%.
Enhanced Reputation: Repeat customers serve as brand ambassadors, conniving friends and family to shop with the business too. Satisfied customers tell an average of nine other people about a good shopping experience.
What should merchants do to help boost retention and maximize their outreach efforts?
1. Create Passion for the Brand
Passion is an essential element of customer retention. Get customers to related to your products and be enthusiastic about what the company has to offer. In order to do this, you need customers to feel personally connected to the brand's identity.
Entrepreneur Seth Godin once said, "Marketing is no longer about the stuff that you make, but about the stories that you tell." You have to create a concept for your own brand, and craft a story to support that concept. Consider some examples:
Apple mastered the sleek, modern aesthetic, along with a reputation for innovation and quality in their products.
Starbucks draws customers in by creating the ideal experience people want from them—the relaxing sounds and soft lights we associate with a comfortable coffee shop.
TOMS relates to people through social responsibility. For every pair of shoes sold, the company will donate a matching item to a person in need. This propelled the brand to prominence quickly, and today TOMS is one of the most popular brands on the market for footwear.
2. Use Customer-Friendly Words
There are certain words which are more likely to attract customers' attention—words like free, instant and complimentary will pique just about anyone's interest. And the way words are phrased can have a big impact too.
Free shipping can function as a compelling incentive when trying to convince customers to complete a purchase. And, customers will be eager to shop with you again, knowing an additional purchase won't mean an additional cost.
Sales and discounts are always well received. Nearly 85% of consumers said they made an unplanned purchase because the merchant was offering a promotion. "Buy one, get one" events often help boost loyalty because the repeat shopper is already aware of the value you have to offer.
Focus on positive language. Don't tell customers what you can't do; rather, tell them what you can. For example, if a customer wants a backordered item, don't say "That product isn't available this month." Instead, offer that the product "will be available next month."
3. Reduce Friction
The rate of shopping cart abandonment typically hovers somewhere in the ballpark of 75%. This means three out of every four orders began by a customer will ultimately be abandoned before that person makes it through the checkout process.
The best way to cut-down on the number of customers who quit a transaction is to reduce friction in the checkout process. This means putting as few barriers between your customer and your merchandise as possible, and making the process quick and easy to complete.
The less information you request, the better. One study showed, online sales increased by 120% when merchants switched from an 11-field checkout page to a 4-field page.
Encourage repeat customers by enabling auto-populating forms and retaining customer information for future orders.
4. Provide Engaging (and Relevant) Content
Providing useful, relevant content to help meet consumers' needs can help draw more eyes to your site—and ultimately your products. However, just because your content is accurate and helpful doesn't mean it will convince people to buy.
You need content that doesn't just attract visitors, but which attracts customers. In order to achieve that, you'll need relevant information that shows the benefits of your products. For example, if you sell tools, share craft ideas and instructions for projects involving those tools.
A key sales strategy is to focus on benefits rather than features. By showing the versatility and usefulness of your products or services, you can increase the odds of a sale.
5. Offer Great Customer Service
Keeping customers happy isn't just about what happens before and during a sale; what happens afterward is just as important.
Future sales are contingent on the merchant's ability to handle current and past concerns. More than 90% of dissatisfied customers will not shop with you again; but if you resolve complaints in the customers' favor, they'll return to do business with you 70% of the time.
Remember to provide effective and easy-to-navigate customer service at all times. This includes:
Making customer service available 24 hours a day, seven days a week
Replacing interactive voice response (IRV) systems with live human agents
Closely monitoring all service channels, including phone, email and social media
Providing an auto-response to all emails, letting the customer know when they can expect help
Answering all phone calls in three rings or less
The above-mentioned points are just a few simple things to keep in mind. In truth, there are dozens of different practices merchants can implement in order to optimize their customer service strategy.
6. Reward Loyalty
There's a reason why so many brands offer loyalty programs—they're effective and keeping people coming through the door time and time again. Once you've got someone enrolled in a loyalty program, it becomes exponentially more likely that they will make subsequent purchases; as a result, the real challenge becomes getting customers into the program initially.
Consider automatically offering a reward from the beginning to encourage entry into loyalty program—a small incentive that will attract the interest of a new shopper. Once they make their first purchase, they will keep coming back in order to continue collecting the benefits of the program.
Another idea to consider is to offer a "refer a friend" promotion, like offering 20% off to current customers who refer new shoppers to your loyalty program. This works especially well for merchants who operate on a recurring billing system, but can really be implemented by merchants of any kind.
Balancing Retention and Reality
There is no quick and easy, guaranteed method of improving your customer retention. Just as you can't force people to be your friend, you also can't force them to be your customer.
However, by adopting these key methods, you can dramatically improve the odds that your customers will be back to visit you time and time again.