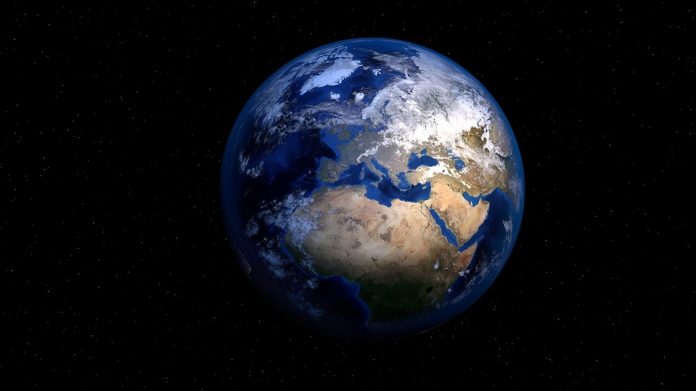 Greater Portland Inc, the region's economic development organization, is launching a new initiative to help small businesses, including those led by women, minority and veteran owned entrepreneurs expand into the global marketplace. The Growing Small Businesses Globally initiative is part of the Greater Portland 2020 framework, a 5-year action plan to align business, education and civic leaders around regional economic priorities.
"Greater Portland has been a strong performer in exports, which totaled $22 billion in 2016, ranking our region 16th in the country," said Janet LaBar, president and CEO of Greater Portland Inc. "And there are more than 120,000 export-supported jobs in the metro area, so trade is a significant driver of Greater Portland's economy. This initiative aims to spread more of this economic wealth across the region and supports the Greater Portland 2020 goal of economic prosperity for all."
Through the Growing Small Businesses Globally program, small business owners in the Greater Portland region gain access to counseling, advising and trainings from export partners like Oregon Small Business Development Center, U.S. Commercial Service, U.S. Small Business Administration, Global Trade Center, and Business Oregon.
Supporting minority, women, and veteran owned businesses in the Greater Portland region as they expand into exporting is key to achieving shared economic prosperity and an inclusive regional economy. Between 2007 and 2012 ownership of small businesses in Oregon by minorities increased 30 percent according to most recently available data from the U.S. Small Business Administration. One of the best ways to support business growth is through global engagement and international exports. According to Greater Portland Global, the region's export focused trade and investment plan, 95 percent of the world's consumers live outside the U.S., and 79 percent of global GDP growth is projected to occur outside the U.S. International markets are key opportunities for this region's entrepreneurs.
In 2014 more than 6,000 firms from across Oregon exported goods or services. As export opportunities expand, so does economic prosperity in the region. According to the Greater Portland Global market scan, between 2003 and 2016 total export supported employment in the Greater Portland region increased 35 percent. For every $1 billion in additional exports from this region approximately 5,400 jobs are created.
The Growing Small Businesses Globally initiative is made possible by grants from JPMorgan Chase and the Oregon Community Foundation. The Growing Small Businesses Globally initiative will support local businesses with training, mentoring and travel funds to generate export opportunities in Greater Portland's key international markets.
"JPMorgan Chase is pleased to support Greater Portland 2020 and we believe it's our firm's corporate responsibility to use our strength and global reach to assist our communities as they navigate a complex global economy and to help tackle some of
the big social and economic challenges facing our country and facing the world," said Michael Hurley, Market Executive, Executive Director, Oregon & SW Washington, Middle Market Banking and Commercial Banking. "For cities and metropolitan regions to grow economically, they must capitalize on their distinctive assets and expand their global trade and investment strategies by making exports and global engagement a central part of their broader economic strategies."
The Oregon Community Foundation grant was made possible by the Mary and Pete Mark Charitable Fund of the Oregon Community Foundation, the Jennifer and Jim Mark Family Fund of the Oregon Community Foundation, and the Betty Lou Roberts Fund of the Oregon Community Foundation.
"OCF is pleased to fund the Growing Small Businesses Globally initiative to offer training and support to help small minority- and women-owned businesses acquire and fulfill export contracts," said Kathleen Cornett, vice president for grants and programs at the Oregon Community Foundation. "The Growing Small Businesses Globally initiative aligns well with The Oregon Community Foundation's equity, diversity and inclusion goals."
This GPI-led initiative is a Greater Portland 2020 signature program building on the strategies of People, Place and Business. The Greater Portland 2020 regional economic development strategy aims to recruit, develop and advance the region's talent (People), improve infrastructure to meet the needs of people, business and innovation (Place), and grow business and pioneer innovation (Business). The Growing Small Businesses Globally initiative incorporates all three strategies.
Entrepreneurs interested in applying for a scholarship to cover part of the cost of export advising, counseling and training can fill out an application at  greaterportland2020.com/export.
Scholarship applications will be accepted through December 15. Interested entrepreneurs can contact GPI's Vice President for
Regional Competitiveness, Lloyd Purdy, at 971-339-2011 for more details.
About Greater Portland Inc: Greater Portland Inc provides support and services to companies seeking to relocate or expand in Greater Portland, a region that spans two states and seven counties. A true public-private partnership model, Greater Portland Inc is supported by more than 70 public-sector partners and private investors who are committed to advancing regional economic development through job growth and investment. Greater Portland Inc and partners shape the region's economic future and marketing the region to the world. www.greaterportlandinc.com.
About JPMorgan Chase: Chase is the U.S. consumer and commercial banking business of JPMorgan Chase & Co. (NYSE: JPM), a leading global financial services firm with assets of $2.6 trillion and operations worldwide. Chase serves nearly half of America's households with a broad range of financial services, including personal banking, credit cards, mortgages, auto financing, investment advice, small business loans and payment processing. Customers can choose how and where they want to bank: 5,200 branches, 16,000 ATMs, mobile, online and by phone. For more information, go to Chase.com.
About the Oregon Community Foundation: The mission of The Oregon Community Foundation is to improve lives for all Oregonians through the power of philanthropy. We work with individuals, families, businesses and organizations to create charitable funds — more than 2,000 of them — that support the community causes they care about. These funds support the critical work that nonprofits are doing across Oregon. Through these funds, OCF awarded more than $108 million in grants and scholarships in 2016.