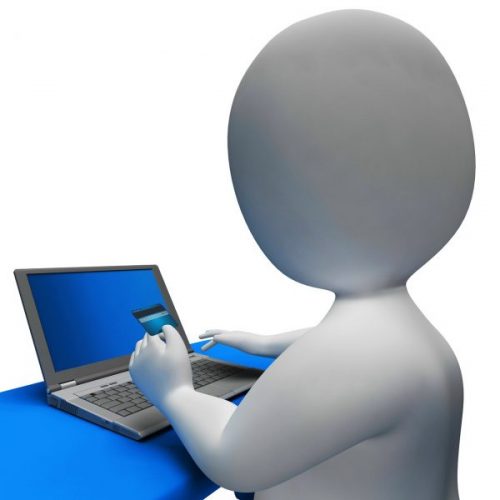 Ever wanted to get a loan from the bank for a new home or a car?  Often times, your credit score will be looked at.  Your credit report is an essential document for you to figure out the details of your credit score. This helps in identifying any transactional theft and helps you in making financial decisions relating to the use of your credit card. These reports can also be demanded by banks and financial institutions when you apply for a loan, or for the issuance of a new credit card.  It's important to analyze your credit report once in a while to stay up to date on any unusual outstanding items and improve your credit score.
It is understandable that paying to get a report of how well you are performing in terms of your financial dealings is ridiculous. Despite some companies charge for a credit report, there are ways you can obtain your credit report online, absolutely free!
Order Online
The first option is getting you free annual credit report from the FTC.  The problem is, this option only allows you to get one free credit report per year.  This is becoming the most popular way of obtaining credit reports without any hidden or additional charges. Some websites have subscription options that allow you to get your credit report biannually, quarterly or monthly from Equifax, Experian and TransUnion. These subscriptions are, however, costly which is why they are used only by organizational structures and wealthy individuals who have a lot of financial activity going through credit.
Receiving your credit report in the mail can take some time.  It is advisable to try online options instead.
E-Document
It should be understood that in the age of screens taking over papers, official reports and documents have found their way to be obtained very easily on your cell phone without any strings attached. Websites offering free reports can be asked to send you a report in the form of a PDF document for example.
One option is getting your score for free without any credit card.  Credit Sesame is a company that shows you how to get a free credit report so that you can keep a closer tab on your credit score and details about it.
The advantages which can be associated with this report are that there is no chance of the report going missing and you will not have to wait at least a week's time to finally get a glimpse of your report.
Contents of the Report
Your free credit report can be obtained from either of the three giants (Equifax, Experian and TransUnion), but you should check it thoroughly to see if the report reflects your financial activities and any collections. You can use a site like Credit Sesame to determine what financial steps to take and get your free credit score.
The very first element is ensuring that the report is up to date, which means that it shows the transactions up to the last one carried out before your financial year expired. You must also be able to remember all of the transactions you conducted with the report in order to determine any potential threat of thievery from your account for which you had to pay. You also need to confirm that your personal information (Name, date of birth, social security number etc.) is correct otherwise chances are that this report belongs to someone else.
---
---