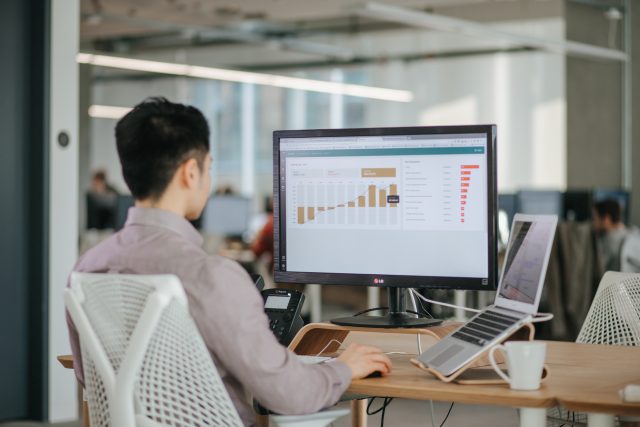 There are more than 28.8 million small businesses across the country, and over 80 percent of them handle their business's finances alone. In a day and age where small business success seems to hinge on the idea of being a jack of all trades, masterfully executing everything from marketing to accounting and sales, this might not be all too surprising. But, running a business can be complicated. Especially when you're buried neck deep in receipts with only a vague idea of your business's overall performance and success. Tracking a business's top 10 expenses and categorizing transactions are hardly among the reasons small business owners choose to become their own boss. But, financial expertise is one of the leading factors affecting the survival rate and growth prospects among small business owners, 40 percent of whom consider themselves to be financially illiterate.
---
---
Tired of watching small business owners getting sidelined by their financial illiteracy and the corresponding packages of clunky, DIY software, Ian Crosby (recent Forbes 30-Under-30 alumni) developed a unique solution to the black box of financial data small business owners face every day. Ian is the co-founder and CEO of Bench, a financial tech company that automates accounting tasks to organize the financials of small businesses. Pairing intuitive software with a live bookkeeping team, Bench combines the convenience and efficiency of modern technology with the expertise and time-savings afforded by a professional service, saving entrepreneurs an average of one business day per month. Bench is now the largest online bookkeeping service in the world.
"The way it was before was just not good enough. Either you were the owner of a large business and had the resources to pay an accounting team, or you were a small business owner and were expected to do it all yourself using some complicated DIY software," says Ian Crosby. "There just wasn't a solution that actually helped small business owners. The idea behind Bench, was to take the guess work out of bookkeeping and deliver standardized, auditable, trustworthy financials to help small business owners survive and thrive by making bookkeeping simple, effortless and affordable."
If you do nothing else for your business, these three things will help you to get a handle on your finances and get yourself on the path toward being a financial expert:
1.) Make the numbers speak to you.
82% of small businesses that fail do so for financial reasons, primarily because of cash flow problems. Not all of us are numbers people. But in the digital age, there's no reason that should get in the way of understanding your business's financials. Find a service that breaks it down for you and offers you the kind of support you'll need to make confident financial decisions. That means having a firm grasp of your debits, credits, and top 10 expenses for starters. Solutions like Bench give you access to a visual representation of your monthly Profit & Loss, and make it easy (and quick) to reconcile and categorize your expenses with the help of a real, live bookkeeper.
2.) Understand how much runway you have left.
If your business kept running the exact same way it has for the last three months, how long would it take until you went out of business? That's your runway. Understanding the length of this is crucial for predicting and troubleshooting the inevitable ups and downs of your business. For example, a company that's not generating revenue but is burning $15,000 per month with $75,000 in the bank, has a runway of five months. How long could your company survive?
3.) Differentiate between fixed costs and variable costs.
Business expenses are categorized in two ways: fixed costs and variable costs. Variable costs change depending on your company's production volume; they rise as production increases and fall as production decreases. This includes hourly wages, sales commissions, inventory, packaging supplies, and shipping costs. Whereas fixed costs, like rent, advertising, insurance and office supplies, tend to remain the same regardless of production output. That means that even if production or sales volume falls to zero, these fixed costs will still be incurred. So, make a point of adding fixed costs as sparingly as possible to stay nimble.
As an entrepreneur, business owner or independent contractor, you will make a few financial mistakes along your entrepreneurial journey, but those mistakes shouldn't spell the end for your business. Declare your independence and autonomy, assert control over your time and priorities, and equip yourself with the tools to help you make sound financial decisions. Whether you want to learn how to calculate and pay estimated quarterly taxes, want to know how to make the most of the home office deduction, want to learn more about how to automate your business (so you can get back to the fun parts), or simply learn more about managing your business's finances, there's a resource out there for you.