SoCal Vendors Sampled Products and Marketed Services at Massive Catering Expo in California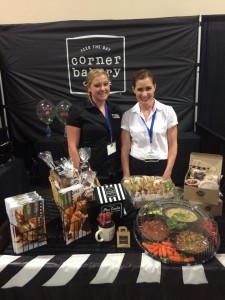 Businesses are always testing new mediums for marketing their services. Catering events have become a viable outlet for garnering lifelong customers; offering tasty plates for large groups of people in a single venue is a cost-effective and timely way to bring in business. If you own a food, beverage, or hospitality business and are looking to expand, setting up an exhibit at a huge catering expo can make your product a hit!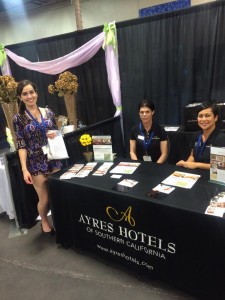 Experts Editor Sherilyn Colleen and Publicity Editor Shannah Carol attended CaterCon 2015, Southern California's Catering and Events Expo at the Business Expo Center in Anaheim, CA on September 10. The event offered guests a way to learn about the latest trends in the event industry from classy hotels such as the boutique Hotel Menage, gourmet food from Edible Arrangements pastries to must-have Aioli sandwiches, and fine wines from the E&J Gallo Winery and the Sunstone Winery. A personal favorite of both writers were the I Bake UM authentic brick oven baked pizza made with Lahvash bread, along with scrumptious Nutella-oozing crêpes by Crêpes De Paris.
While munching, musical entertainers Pinch Me!, Derek Thomas & Skyline Drive, and Saxophone ONE, Plus! dazzled the crowd with catchy tunes. The event benefits The Caternia's Club, which serves over 5,000 fresh, nutritionally balanced pasta meals to underprivileged children every week in Orange County.
Produced and hosted by the Business Expo Center, CaterCon is a must-attend expo for anyone planning events, including; Professional Meeting and Event Planners, Wedding Coordinators, Party Planners, Corporate Planners, Production Companies, Event Suppliers, and Food Enthusiasts.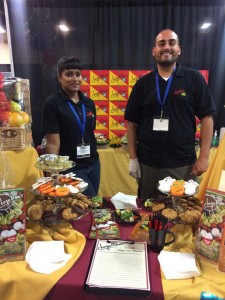 If already residing in Southern California or planning a trip to the sunny state, HBM invites readers to attend future CaterCons and taste the delectable food from popular restaurants and caterers, enjoy wine and craft beer samples, discover local venues and hotels, meet with event professionals, and learn the latest trends in producing successful events all while you experience the great music of local entertainers.
Businesses will find CaterCon to be especially beneficial for finding partners and forming strategic alliances, building brand awareness, and enhancing company image through trade and media coverage. It is a wonderful opportunity for new startups to expand into a bigger market and become a staple necessity for hosted events!
CATERCON 2015 FEATURED EXHIBITORS
MARINES PROTECTION SERVICES INC. Marinesprotectionservices@hotmail.com
ANAHEIM WHITE HOUSE RESTAURANT
CALIFORNIA FRESH CATERING & EVENTS
SUNSERI'S BAR & BEVERAGE CATERING