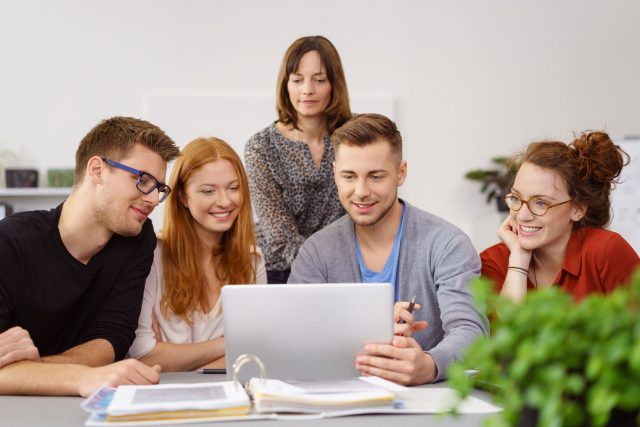 When I decided to jump into my own venture, I hadn't counted on how much peace of mind would come upon leaving my old job. Of course, I'm not talking about all of my great friends, colleagues and clients that I had the pleasure of working with over the years—I very much missed them and still do (and hopefully, the reverse is also true). No, the drastic change I felt was that immediately upon quitting, my daily incoming email dwindled down to close to zero.
It was wonderful—the worry of missing something important, the stress that I needed to reply to every email as soon as I could, the guilt I felt when I had to turn away from my kids and respond to an after-hours email…all of these just disappeared.
---
---
In my last job, I managed a hundred people at a company with $100 million in revenue. As a manager at such a large enterprise, helping people to collaborate toward a common purpose was one of the most valuable things I could do. It's your job to set a clear and relevant purpose (beyond just revenue goals) that the whole team can feel united behind. Daily communications (meetings, phone calls, emails) help you to keep everyone coordinated and guarantee that you are in the loop. My suite of communications tools felt like a conductor's wand—the indispensable instrument that helped all of us keep time and stay in harmony.
Then I started on my new venture. A white page. A blank slate. In the first months, I mostly worked alone, defining and refining my core concept. I had the occasional meeting to get feedback from trusted friends and advisors, but nothing that generated hundreds of emails flooding my inbox.
It was a great feeling, at first. And then, day after day, I became frightened by it, until in the end it was one of the most terrifying feelings I'd ever experienced.
The problem, you see, is that my new company was designed to create a communication solution that would help us to feel less pressure and regain control of our time, and our inboxes. And now, I wasn't experiencing this pressure! I became worried that maybe my email solution—which had seemed so essential and revolutionary when I suffered from a flooded inbox in my old job—maybe really wasn't that big of a deal
I trudged through the self-doubt and kept going, and as I hired my first employee…and a second…and reached out to more and more contacts and potential collaborators and partners and clients…I was soon right back to hundreds of emails a day.
Be careful what you wish for. 🙂
Dealing with more and more email was actually a blessing, for three reasons:
My inbox became a great real-time indicator of our scaling.
It served as in-house testing for the implementation of our software
It helped validate the assumption of our core concept: It's all about clarity.
At my new company, clarity—and clear communication specifically—is at the heart of our mission, and it's given me a valuable opportunity to think about clear communication in all aspects of business.
A few things I've learned about clarity in business:
In a pitch, if you can't easily explain what you are about in one minute, you need to refine your approach.
When looking for investors, it's important to be crystal clear on your vision, your metrics, and your long-term goal. You want to make sure that investors' goals and intentions align well with your own—with the right investors, it should be about much more than funding.
From your first employees on, it is essential that there is internal clarity on not only the vision, but short-term and long-term strategies. Clear communication is the best way to make sure everyone is pulling in the same direction, and as the boss, it starts with you.
With email and other communications tools, clarity means telling people not only what you are asking of them, but by when you are asking it.
Ultimately, clear communication is vital because it saves time. If you speak clearly the first time, you don't have to repeat yourself. And that frees you up from daily management details to look at the bigger picture, and to focus on how to further scale your company. And, clearly, that is time well-spent.