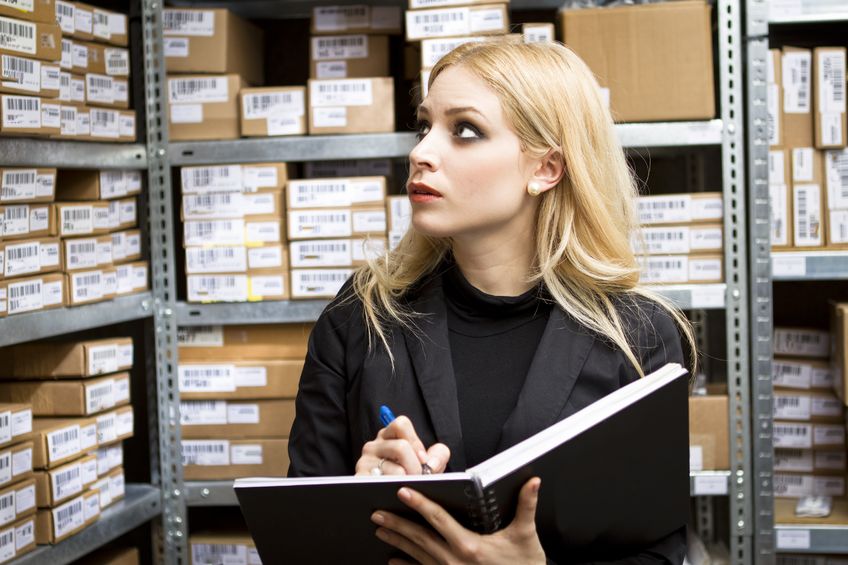 Maintaining a balance between daily supply and demand is a tall order. Most businesses can't do it very well. And, in fact, they are so bad at it that they eventually have to call in outside help to manage it all. Here's how successful businesses do it.
Why Is It Important?
You need a system that controls costs, accurately and company-wide. According to inventory management company, BizSlate, cloud-based systems are generally the best way to go about doing this. In the old days, companies used to be willing to take a loss on a small volume of business, or accept a thin profit margin, as long as they could make it up in volume.
Today, if a manufacturer tries that, they're more likely to go bankrupt.
Costs on every job need to be monitored or else the company risks severe financial hardship.
Balancing Supply And Demand To Reduce Costs
When you're able to balance out manufacturing supply and customer demand, you can maintain optimal inventory levels. But, this is very difficult to do for most businesses because the manufacturing process tends to be very complex. And, predicting orders for a business is hard and involves a lot of moving parts.
Forecasted demand drives a lot on the production side, but it's also a moving forecast. This means that production schedules will depend on bottleneck equipment or outside process capacity which is not always easy to predict. Costs can change regularly, too, which complicates the process. Production time and cost temporarily increase when a new product is introduced or an older product is being tweaked.
Product lot size and time frames force smaller jobs through the plant. This also introduces mix-mode manufacturing which requires planning and monitoring.
Material Requirements Planning (MRP)
You need to be very good at planning out your manufacturing business and then budgeting against your target goals.
MRP is a proven system that's used worldwide in production planning, scheduling, as well as inventory control. It helps you meet your customer's demand. It does this while only buying materials you need to fulfill current demand.
MRP can also determine customer demand from orders and forecasts. It creates a schedule of production for finished goods. Its accuracy depends on all the variables used in the calculation, however. If your business doesn't have good control over its data, then the most sophisticated analytics and monitoring systems in the world won't help you.
Meeting Demand
Ultimately, your job is to meet demands of your customers while staying competitive in your marketplace. You do this while generating profits. It's no easy task. Prices need to correlate with your competition, and your current and expected future demand needs to be accurately predicted in your marketplace.
This means you need to implement a system for determining market equilibrium. When there's a balance between supply and demand, you've achieved equilibrium. This is when your resources are being used to their maximum efficiency.
Finding Your Niche
As a small business owner, you need to find a niche where you can dominate, or at least compete. The sweet spot can be the hardest to find. However, once you figure out the balance specific to you and your products or services, where your ROI is high and your supply is not bottlenecked, you'll begin to have a small surplus without drowning in inventory.
Focus On Marketing
A business's operation rises or falls on its ability to successfully market its products and services. Without marketing, you have no way to grow revenues. This is why many business experts believe that marketing is the single biggest factor determining whether a company will sink or swim.
That marketing needs to be backed by an excellent customer service department capable of handling orders in a timely manner.
Marketing should be focused on direct sales, in producing immediate results, while customer service needs to be focused on fulfilling orders as quickly as possible. Don't underestimate the effectiveness of an ad.
If you hire professional copywriters to sell your products and services, you may need a full-time staff to handle all orders, manage inventory, and handle customer complaints or refunds.
Conclusion
Managing your business's supply and demand is not easy. It takes careful planning and systems which are capable of predicting, or at least managing the expected sales volume. All of these things are based on predictions which can be faulty. So, building in a margin of error is highly recommended for most small and medium-sized businesses.