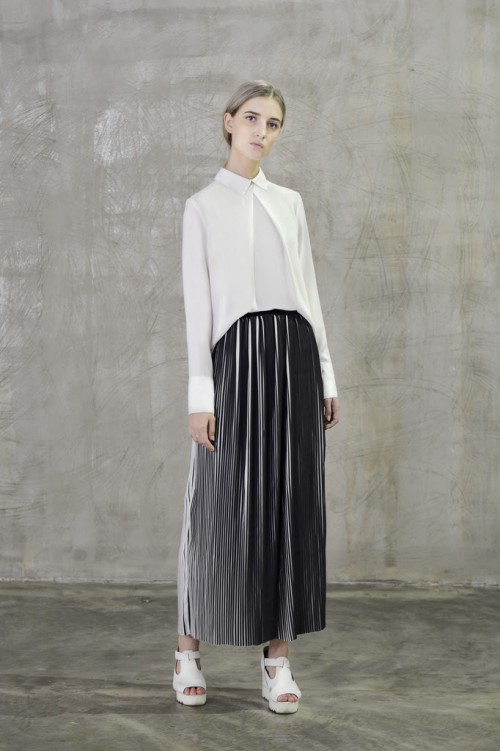 Choosing pieces that express your unique style, feel true to who you are, and make a gorgeous statement is what fashion is all about. If you have a minimalist approach to fashion Jessture can ensure that your wardrobe is functional, versatile and authentic.
---
---
Founded in 2015, Jessture, is a New York based contemporary casual womenswear brand pioneered by entrepreneur and designer Jessica Hu. The motivation behind the brand was sparked by a desire to introduce simple, comfortable and chic clothing to the modern day woman.
Jessture's first season collection is inspired by the mantra, "Be Yourself." The collection showcases a minimalist style with a neutral color palette and designs featuring simple elements and structures that are both sophisticated and fashion-forward.
"Jessture designs follow minimalist aesthetics. I was inspired by this quote from Massimo Vignelli, an Italian designer when I was first introduced to minimalism. He said, 'Minimalism is not a style, it is an attitude, a way of being. It's fundamental reaction against noise, visual noise, disorder, vulgarity. Minimalism is the pursuit of the essence of things not the appearance,' " said Jessica Hu.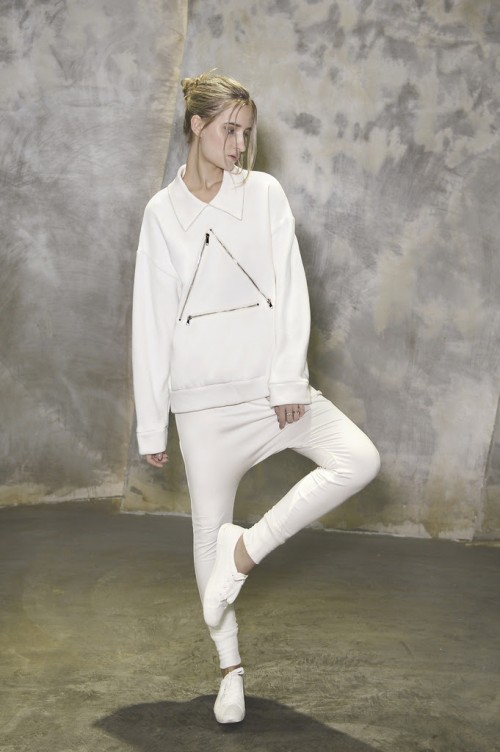 Jessture is available for pre-order, but you can take a peek at the new collection below:
Look One: Casual, yet elegant and eye-catching, this look features a front circle patch shirt with diamond-stitch texture and casual pants with black-and-white pleated legs. At first glance, this look may appear simple, but as you are walking or moving the magic begins to take place. The pleats will show graded transition, changing between black and white that makes a gorgeous visual effect wherever you go.
Look Two: Haute couture at its finest, this outfit is unique and trendsetting. Featuring a sophisticated white collared top with button openings aligned down the back, this elegant top is paired with an exquisite black-and-white pleated long skirt that gives off an aesthetically pleasing view when in movement.
Jessica Hu believes that beauty is found within and with that concept in mind she has designed her clothes to inspire women to be true to themselves, to define their own personalities and express themselves freely through fashion.
ABOUT JESSICA HU 
Designer and entrepreneur, Jessica Hu knew she did not want to work for a living, but to work for passion and love. After graduating college she went to Parsons in New York to continue to study fashion. For Jessica fashion is a type of art that is closely related to people's daily lives, how they express themselves and how they discover who they are inside. With a passion for art, beauty, and fashion, she entered the fashion industry to create a brand that had essence and attitude. Since 2015, Jessture has helped modern women find their own style and stay true to themselves.