Patented Technology Embeds Illumination into Flexible Fabric and for the First Time Is Washable. With Embedded Sensors Firefly Can Be Used to Measure Impact to Prevent Sport Injuries
The award winning FIREFLY BY MAS™ technology launched its customized illuminated experience this January during CES® in Las Vegas. Buyers, brands and press were introduced to  the innovative and groundbreaking Firefly intelligence that is embedded directly into fabric to illuminate fashion, accessories, safety wear, and kids wear with its flexible, lightweight, and for the first time, washable technology. Additionally, the same patented FIREFLY technology is also being integrated into impact detection gear such as helmets, headgear, and all other padded protection for kids and athletes of all ages and status. Produced for a wide range of high impact sports such as football, baseball, hockey, rugby and motorcycle racing, the gear detects the degree of impact, making it easier and evident for coaches, trainers and medical professionals to determine the level of potential injury by being able to read the strength of a hit or impact via illumination.
In fashion, with the use of Lightguides or LED technology, illumination is for the first time seamlessly embedded into any desired fabric. Mimicking bio-­‐motion to light up on demand safely and effectively, FIREFLY embedded illumination stays lit for four hours, activates as easy as with a button and easily recharges with a USB. Firefly, not only offers to designers a freedom to be creative but also offers an innovative solution to the fashion designer seeking a compelling advancement in design with the ability to manufacture affordably and quickly through MAS's globally integrated supply chain.
Equally, in fitness and safety wear, patented ingenuity and science enables FIREFLY BY MAS™ illumination intelligence to be embedded directly into the fabric. Firefly is the only next-­‐to-­‐skin, washable, visibility solution on the market for any low-­‐light or late night conditions. The technology has been tested for visibility by vehicles driving at 60mph as well as for short-­‐circuits and shocks. Firefly is proven to be both durable and flexible and has been patented for approved licensing and manufacturing.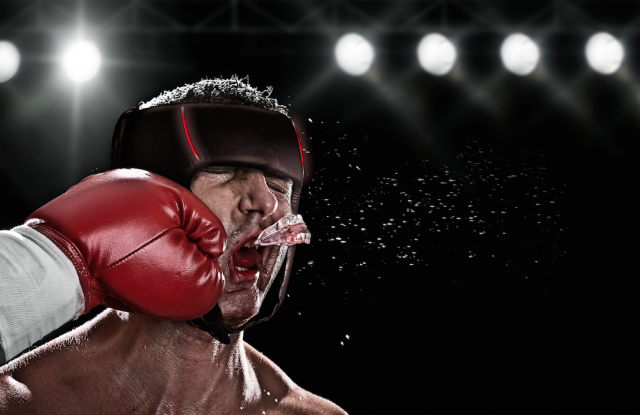 Firefly technology was developed in collaboration with Flex, the sketch-­‐to-­‐scale™ solutions provider that designs and builds intelligent products for a connected world.
The Firefly impact detection gear is powered by LED technology and determines the strength of impact. Upon impact the LED lights up with detection being determined by color. Green indicates the resulting hit or fall would be considered mild and not likely cause for concern. Red indicates a strong or severe blow which could result in injury or concussion. Impact detection gear provides visual confirmation of a severe hit, eliminating the guesswork that often happens or goes unnoticed.
*A study in the June 2016 of journal PEDIATRICS, as reported on CNN.com, estimates that one million to nearly two million of children and adolescents under the age of 18 experience concussions – and nearly half this number go undetected.
"We opened our production doors in 1986 and have been designing and manufacturing for some of the famous brands in the world. We started in intimate apparel. The functionality, detail and discipline that goes into the design process of women's undergarments would surprise most… but in itself is a science (the perfectly shaped cups that must fit a variety of body types while offering support and comfort is more of a labyrinth that people would ever imagine)," says Nathan Sivagananathan, Chief Growth Officer at MAS.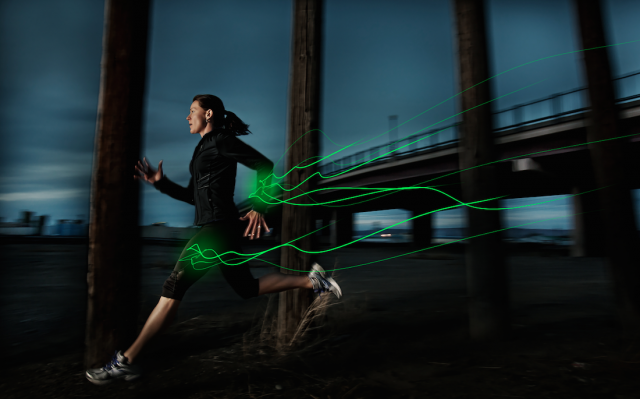 "We have meticulously evolved over the years into high performance sports and swimwear towards the convergence of fashion, lifestyle and technology. Firefly, our groundbreaking illumination technology is merely scratching the surface. We are determined to continue cultivating change while enhancing the necessary and creating the unexpected."
FIREFLY BY MAS has been selected as a CES® 2017 Innovation Awards Honoree in the Fitness, Sports and Biotech product category.
About MAS
MAS Holdings, an apparel technology company works with major global brands in intimate apparel and sportswear. Over the last 30 years MAS has been one of the most recognized Design-­‐to-­‐Delivery solution providers. It has also diversified its portfolio into technology solutions for clothing and textiles and specifically wearable technology.
With over 40 manufacturing facilities in 16 countries and employing over 80,000 associates, the company has been recognized by the United Nations for leadership in championing Women's Empowerment and won the Global Sustainability Innovation Award in 2010. More recently recognized as a 2017 CES Honoree for illumination technology.
For more information, visit masholdings.com or illuminatewithfirefly.com.
---
---