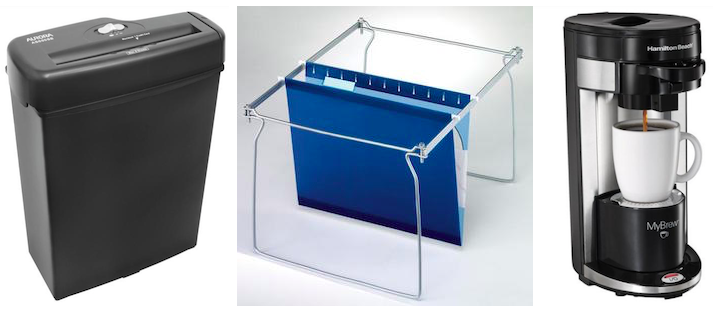 All entrepreneurs who work from their domicile know that a practical, decluttered home office is key to productivity and morale. This means stocking your workspace with essentials that will keep you organized, energized, and motivated! If you're looking for the best go-to spots for all your home office needs, look no further than Max Warehouse, Vant wall panels, and Lorena Canals machine-washable rugs.
A home office goes so much beyond the desk, chair, and computer–everything, from the decorations to the system you have in place for organizing papers, plays a key role in how you feel throughout the workday. If you're wondering which office supplies will help you stay inspired, productive, and proud of the work you do, below are must-have picks for the ultimate workspace:
For Your Morning Or Afternoon Energy Boost – Need that extra boost in the morning? Want to permanently rid yourself of the midday energy slump? Stock up your office with these coffee accessories so having a cup anytime is as easy as ordering one from your barista:
From left to right, top to bottom: Hamilton Beach My Brew Coffeemaker 10 Oz. ($59.96), Mr. Coffee Mug Warmer ($13.31), One Hand Vacuum Mug 12oz ($23.40), and Bia Cordon Bleu Inc 403202+3022 15 Oz Tan Interior Raised Pattern Mug Set 4 Count ($31.91).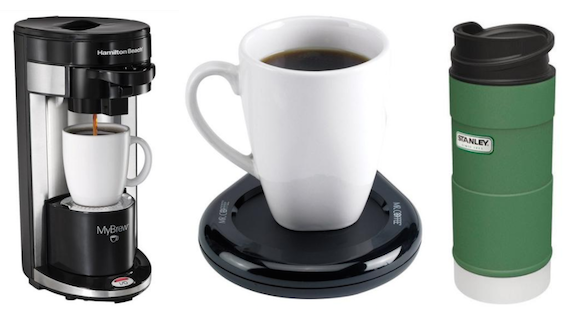 Ensure Your Office Is Just The Right Temperature – It's so hard to stay focused on your work if you're constantly shivering or feeling overheated. The below items will help you maintain control of your office's temperature so it feels just perfect.
From left to right: Pelonis Heater & Fan 600/900/1500 W 3 Heat Settings Cool Touch, Off-White ($17.96) and Vornado Flippi V8 Personal Air Circulator 11.25 In. H X 8.75 In. Oscillating 2 Speed (36.37).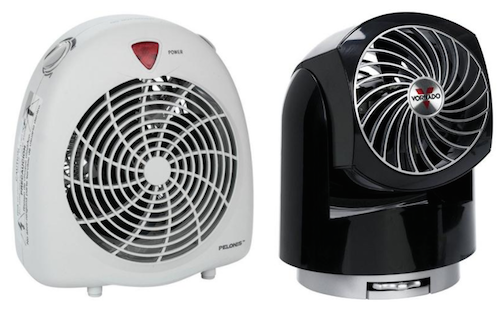 Stock Your Office With All The Supplies You Need – There is nothing that makes a business owner less productive than not having the right products on-hand and ready for use. Who wants to make a trip to the store in the middle of the workday?! Luckily, Max Warehouse's stationary section allows you to order file folders, envelopes, paper clips, highlighters, legal pads/notebooks, and more online, so it's easy to place a reorder from the comfort of your office chair should you run out.




Have A Designated Bulletin Board for Important Notices – Don't miss that client meeting or phone call ever again! Display a calendar and imperative documents on a bulletin board on the wall by your desk so you can easily glance at it and stay updated on all your upcoming reminders.
Top pick: Quartet Cork Bulletin Board 35 In. X 47 In. Cork Board With Wood Frame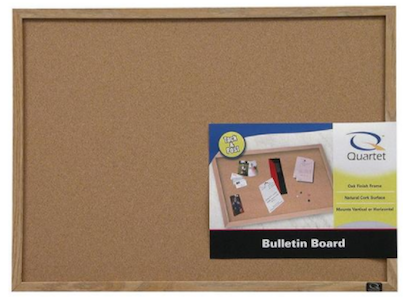 Let There Be Light – Good lighting plays a critical role in the work you do, as it helps you stay focused and reduces strain on the eyes (especially when behind a computer). The Lamp Archi Led Blk5w 13″ ($38.15) and Westinghouse Single Light Pendant Fitter 50 In. Bronze ($19.71) are inexpensive and stylish lighting options for your office.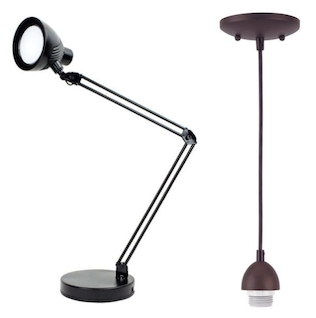 Create A Secure & Worry-Free Office Space – When running your own business, it is crucial to safely dispose of sensitive, confidential documents that contain personal information. This will help you and your clients stay safe from con artists trying to commit identity theft, money fraud, and other schemes. The Aurora Black Light Duty Paper Shredder ($37.07) will help you get rid of documents in a secure manner.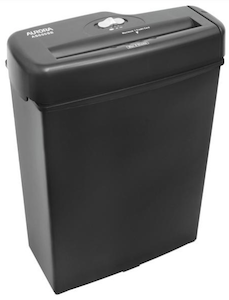 Keep Your Office Clean & Germ-Free – A spotless, dust-free working area will help you stay stress-free throughout the day. These Electronic Cleaning Wipes ($11.59) will keep your desk and keyboard clean and free of stickiness and germs (perfect for flu season)!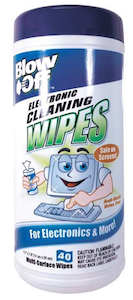 Inspire Creativity – Create an inspiring office that you want to spend time in every day! Play relaxing and uplifting music to put you in a happy mood, display meaningful art and photos of family/friends, and bring a touch of nature into the space. Add plants and flowers, a small fountain, or a desk garden to bring a relaxing ambiance into the room. Don't forget to add a yoga mat, stress relief gadgets, or even a basketball hoop for when you need a break throughout the day!
Combo boards are also fantastic ways to inspire creativity, as they provide a place to brainstorm, jot down ingenious ideas, and think through new marketing strategies.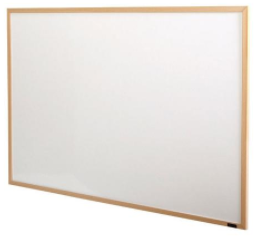 Style Up the Space – Don't let your office be a sterile, boring environment you can't wait to leave at the end of each workday. Add pops of color by painting an accent wall in your logo's colors or other stress-reducing colors, like light green or sky blue. Vant wall panels will also help you add lovely texture and color to the space.



Add Coziness with Low-Maintenance Rugs – The Ombré Lorena Canals machine-washable rugs will bring warmth and chic style into the space. Also, if you happen to spill coffee on the rug while working, no worries! Lorena Canals rugs can be cleaned in a conventional washing machine and dryer.