These days, we all rely on internet access at home. Whether you use home internet for pleasure, entertainment, work, research, or anything else, you want to ensure that you have a decent service for a hassle-free experience. However, one problem that many people experience is weaker signals in some parts of the home compared to others. If you have multiple users in the home who use their devices from different parts of your property, this can cause an issue. It can also be problematic if you like to move around and use your devices in different parts of your home.
So, what's the solution? Well, one thing you can do to boost your home internet connection is use a powerline adapter. These adapters enable you to extend your network throughout your home, so that you can get a decent connection no matter what part of the property you are in. It means you can get a strong wifi signal in all areas of the property, which is ideal for multiple-user households and for those that want the flexibility to move around and still be able to get online without any issues.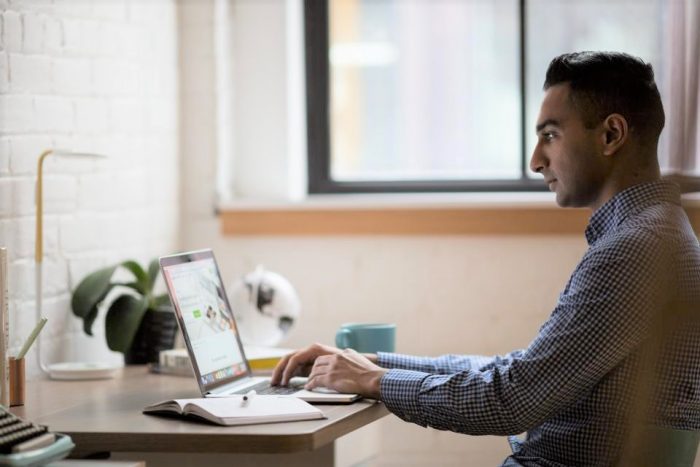 A simple solution to a better signal
A powerline adapter provides you with a very simple solution to a better internet connection throughout your home. These adapters are very inexpensive and you can get great deals on them from specialist retailers like Staples.co.uk. In addition, they are extremely easy to use, as all you need to do is plug them in as directed and you're good to go.
There are many people who can benefit from improving their home internet connection with the use of a powerline adapter. Some of the cases where you might want to consider using one of these adapters include:
Multiple user households: If you have a family and everyone tends to use internet devices in different parts of the home, a powerline adapter could be ideal. This will ensure that everyone online gets to enjoy a good signal and connection rather than just those in specific areas of the home.
Home office users: If you have a home office, you have to set it up in an area that is convenient and has adequate space. However, this may not necessarily be in an area where the internet signal is good, which can affect your work. A powerline adapter will ensure that you can get a decent signal and connection in your home office, so you can get online and work without any problem.
If you go online in different parts of the home: We now have access to computers, smartphones, and tablets, all of which enable us to get online. This is why people now access the internet from different parts of the home rather than just in one room where the computer may be located. A powerline adapter means that you can get online in any part of your home without any issues.
Your property: If you live in a property that is very large and has thick walls, you may struggle to get wifi in all areas. However, these adapters can sort this problem out quickly and easily, enabling you to get online no matter where you are using your computer or internet enabled device.
A weak signal and poor connection can cause a lot of difficulties when it comes to getting online at home. However, a powerline adapter will enable you to deal with this problem with minimal cost and inconvenience – and without the need for a second wifi network to cover a different part of your home.
Using your powerline adapter
One thing to bear in mind is that your powerline adapter needs to be plugged directly into your wall socket and not into an extension or even a surge protector. This can block the frequencies used by the adapter, so it is important to plug it into your wall socket. You also need to consider the range when deciding where to plug the adapter in. Theoretically, it can be a 300 metre range but many believe it is best to stick to 200 metres.
One more thing to bear in mind is that you should avoid mixing different speeds and standards with your powerline adapters. Stick to one standard and system for the best performance.
Conclusion
With the help of a powerline adapter, you can make a big difference to the internet connection, signal, and performance in your home. The convenience of this solution makes it ideal for any home where there are issues with the internet connection and signal. These adapters work by turning your electrical socket into an Ethernet outlet, so you are effectively using the electrical wiring already in your home as part of your network.
---
---