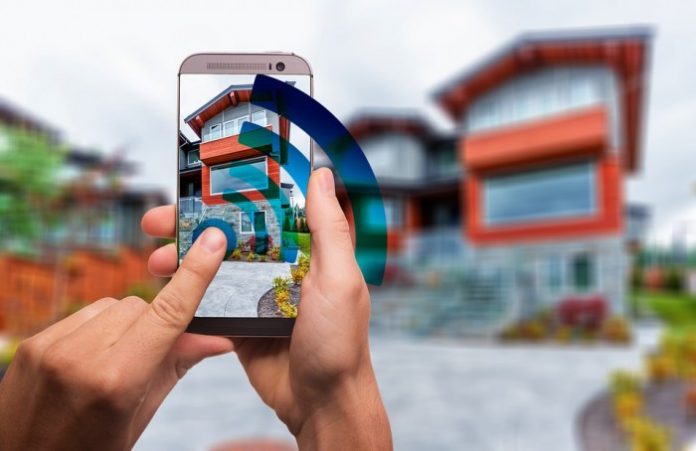 At first thought, running your business from home may seem a safer option than hiring an external space; you don't have the worry about anything happening to your equipment in an office, and you will always have access to important documents. But running a home office actually has its own security issues that you need to be aware of. Here, we'll outline how to protect your home business from the biggest security problems it may face.
Have the right door and window locks throughout your home
The first line of defence to your home, and your home office, are your doors and windows, so you need to make sure these are as secure as possible. Having the right locks for your home's entry points is imperative to deterring burglars.
Ideally, you will have the most secure locks available, which are deadlocks or deadbolts, according to security experts Banham. However, with a number of different types of door locks available on the market, the one you choose ultimately depends on your needs and the style of door you have.
Insurers tend to favour deadlocks as they are proven to be the most difficult locks for burglars to break into. Having a deadlock on your front door can help keep your home as secure as possible, and you may consider having a deadlock on your interior office door for added security within your home.
Your window locks should meet the same standards as your door locks, as burglars will attempt to break in this way if they cannot enter through the door. While it might seem like a burglar could simply break the window if they wanted to gain access to your home office, the truth is that burglars want to minimise any risk of getting caught; breaking a window draws unwanted attention, whereas picking the lock is much quieter. Having the right kind of window and lock is crucial to keeping burglars away from your office, and you may even consider reinforcing the windows to your office with bars or grilles for additional peace of mind.
Upgrade your security system with smart technology
After ensuring you have the right door and window locks, you may choose to enhance your security with CCTV cameras or even smart technology. Cameras based around your home office can offer evidence if you need to make an insurance claim, and can deter burglars from targeting your home.
Ex-criminals admitted to avoiding houses that had visible CCTV cameras, which can add an extra layer of protection to your home business. It could even help to lower your insurance premium; some providers favour having CCTV cameras, as they provide footage to back up any claims that you may need to make.
Some cameras may allow you to access a live stream of its feed from your phone, allowing you to see what's happening around your home, regardless of where you are. If you're running your business from a shed or garage in your house, you could opt for an access system for an added layer of security. These systems will keep your office secure, even when you're home and the rest of your property is opened up, such as during a party. Rather than using a key card, fob, or badge like larger corporations do, you have the option to simply punch in a code to open up your office, keeping it protected and secure.
Ensure you have the right internet access
If your business requires constant internet access, you should make sure that you have the right internet package for you. You may not think there is a noticeable difference between the broadband you have at home and one you have at work, but there is. According to uSwitch, business broadband traffic tends to be faster, as providers often prioritise the traffic over residential broadband. This ensures that workers have a steady speed and connection, which isn't affected by other customers' usage patterns.
When looking at your internet access, you should also consider cybersecurity. Regardless of how small your business is, you need to protect it against malware, hacking, and phishing. In a 2017 report, it was found that 52% of small businesses experienced cyber security breaches, possibly as a result of inadequate security measures compared with larger corporations. To avoid becoming one of those unlucky businesses, you should set up a formal cybersecurity policy to protect against fraud and ensure all network security is business-grade and kept up to date.
Make sure you have the right insurance for your home business
While you may already have home insurance, you will need to let your insurance provider know if you're planning on running a business from home. You will likely need extra insurance for any specialist equipment, which won't be covered by a standard home insurance policy. Instead, you will need to take out specific insurance to protect you in all scenarios, as well as the relevant insurance policies to protect your business. Things like professional liability insurance, public liability insurance, and product liability insurance all work to protect your business, and should be arranged with your insurance provider before you begin trading.
You will also need to have the correct contents insurance to cover all of your business possessions. These include furniture, equipment, tools, and any business devices that you use which may not be covered by the typical home contents insurance policy. You may choose to have added insurance on any portable equipment that could be taken away from your home office for meetings, such as laptops and mobile phones. Extra cover will also be needed for any legal expenses, however this will all depend on your insurance broker, and how much you can afford to spend on your premium. Look online to find the cheapest insurance for your needs by comparing home business insurance quotes so you can find a package that suits your business.