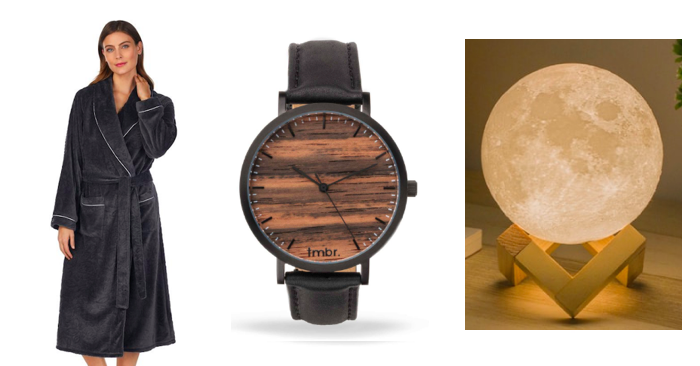 With the holiday shopping season in full swing, are you wondering what to get for the ambitious female entrepreneur on your gift list? How about an eye-catching piece of jewelry that helps her shine during client meetings or a stylish office decoration that will help her keep her workspace organized? If you are wondering what hardworking, career-focused ladies might like to receive this holiday season, the below list will help.
Female business owners work so hard to balance running their companies with everything else in their life, so pamper them with holiday gifts that show how much you admire what they do. From stylish essentials for her work wardrobe to delectable treats that give back to communities, the below gifts are sure to be a hit. Choose any of these items to make her smile with joy this holiday season and beyond!
Lorena Canals Fringes Baskets

This is the perfect way to add style and organization to her office space! Carefully and individually handmade by artisans, this eco-friendly, safe, and chic 100% natural cotton basket is a unique way to organize office supplies, books, and more. Made of braided cord with a cotton fringe, this basket can be easily washed in a conventional washing machine and is available in Savannah Red, Alaska Blue, and Sahara Nude.
Buy now: $69.00 at lorenacanals.us. 
Isabelle Grace Jewelry's Laurel Script Initial Collection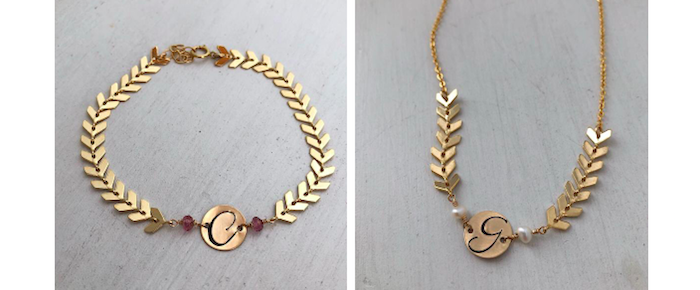 Help her style it up this holiday season and beyond. The Laurel collection is elegant, unique, modern and, yet, a little bit vintage. The unique charm bracelet and necklace are perfect for everyday wear and can be personalized with her initial and birthstone. She will love wearing these pieces with blazers for presentations! You can choose from sterling silver, gold or rose gold filled 11mm initial charm and findings.
Buy now: bracelet is $56.00, necklace is $58.00, both at isabellegracejewelry.com

The Minimalist Legging II by encircled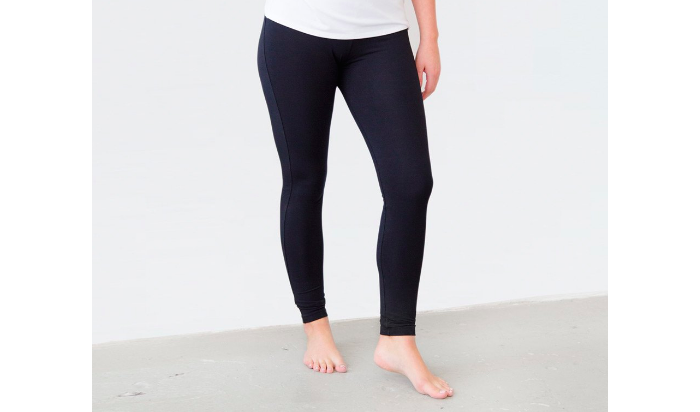 These high-waisted leggings are so comfy, snug fit, and perfect for all occasions–pair them with a classy button-down for trade shows or dress them up with a fun top for happy hour! Sewn with high-quality stitching by fairly paid labor in Toronto, they are made from amazingly soft and sustainable fabric (90% Rayon from Bamboo and 10% Spandex). Rayon is a renewably sourced fiber grown using no pesticides. These ethically-produced leggings are never see-through and are sure to become one of her everyday wardrobe staples!
Buy now: $98.00 at encircled.co.
Moon Light from The Apollo Box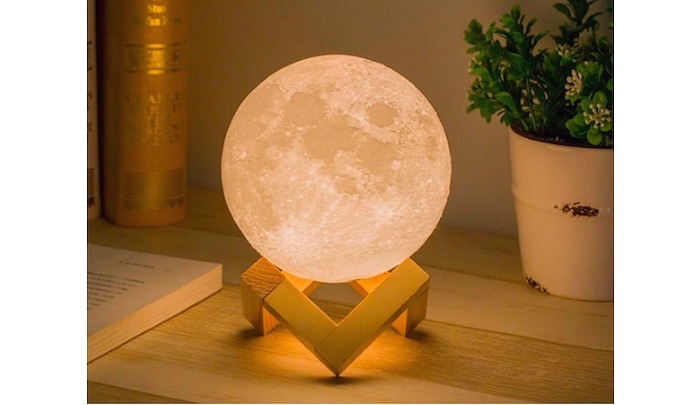 She will love how this soothing, photorealistic moon light creates a relaxing ambience for her post-work meditation sessions and date nights. She can simply touch it to change its color and adjust the brightness! It features a rechargeable battery, a USB cord for portability, an LED light that adjusts from soft white to yellow to create a lovely glow. Earth-conscious ladies will also appreciate how it is 3D printed with eco-friendly materials. Buy now: 3 sizes, starting at $29.99 at theapollobox.com. 
Koolaburra's Women's Lorelei Booties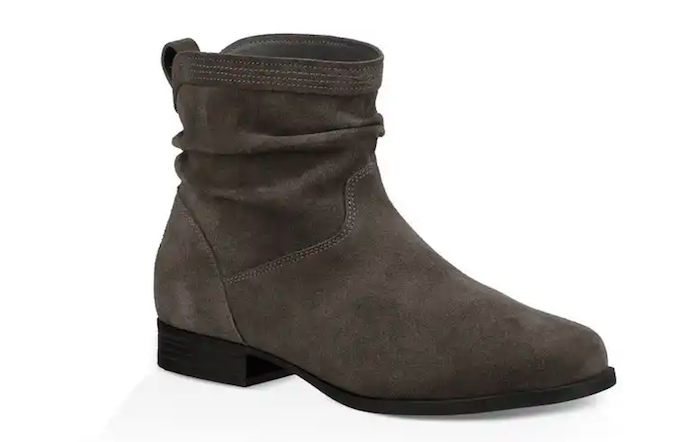 Featuring a stylish, casual slouch and low (1 inch tall) heel, these chic booties provide the ultimate in comfort. She will enjoy wearing them with black skinny jeans and blazers for work events! Made with uber-soft suede, they are just over 5″ tall, feature a stacked leather wrap, and have a medial side zip for easy entry. Endlessly wearable, Koolaburra offers of-the-moment styles offered at wallet-friendly prices.
Buy now: $89.99 at koolaburra.com.
The Helm – Sandalwood & Matte Black Watch by tmbr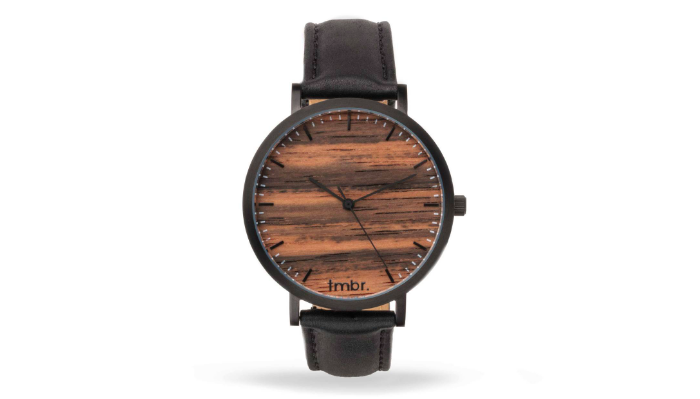 Designed for daily use, this classy and minimalist timepiece is sure to become her staple watch for work, social events, and beyond. She will go gaga over the natural beauty that exudes from the grain of the wood dial. It is made with Japanese Quartz Movement and hardened, scratch-proof mineral glass with your choice of either a 100% genuine calfskin black leather strap or a stainless steel mesh strap. The leather strap is also included with the stainless steel mesh strap. It is also water resistant to 50 m!
Buy now: $94.00 at tmbrs.com.

Plump It! Volumising Lip Plumper
You feel your best when you look your best, and this boost in confidence translates into a higher quality of work and greater morale! This lip plumper will help her look her best each day, as it will instantly increase the size of her lips for up to 12 hours with one application! She can get fuller, softer lips in no time and can enhance the profile of her lips without any need for costly fillers, surgery, or dangerous suction methods.
Buy now: £19.99 at plump-it.com.
Bra Bridge–Help her look her very best in all her work outfits!

Bra Bridge is the ultimate stocking stuffer for ladies! This handy problem solver simply clips to your bra for extra support and will help your bras work even better. Say goodbye to pesky problems like side drift, too much bounce, sagging (which can happen post breast feeding and as we age), too much cleavage, and more! This handy, discreet clip is a quick, simple solution to all of these issues so she can focus on what matters: her business!

"Oh my goodness, I could cry these things are so life changing. I am a 34E and the girls make me look fat, plain and simple. I don't feel like I look professional in anything. Not anymore. I haven't stopped wearing it since I received it yesterday. Put my bra on first thing in the morning as usual. I look slimmer and even more important, my chest feels pounds lighter and in control. Thank you!!"–Josie R.
Buy now: $19.95 for a 3-pack at brabridge.com.
A Sweet Thanks, Deluxe Box by Packed with Purpose
This is such a special and sweet way to show her how much you appreciate her this season. Like all Packed with Purpose gift boxes, this gift contains handcrafted products curated from non-profits and social enterprises that employ people with disabilities & other barriers to the traditional workforce. The perfect way to give back this season, this box contains delectable cookies, buttery english toffee, brownies, granola, and much more. She can also learn the story behind each product and the positive impact it has on communities!
Buy now: $75.00 at shop.packedwithpurpose.gifts
Modular Closets – Surprise her with her own closet redesign!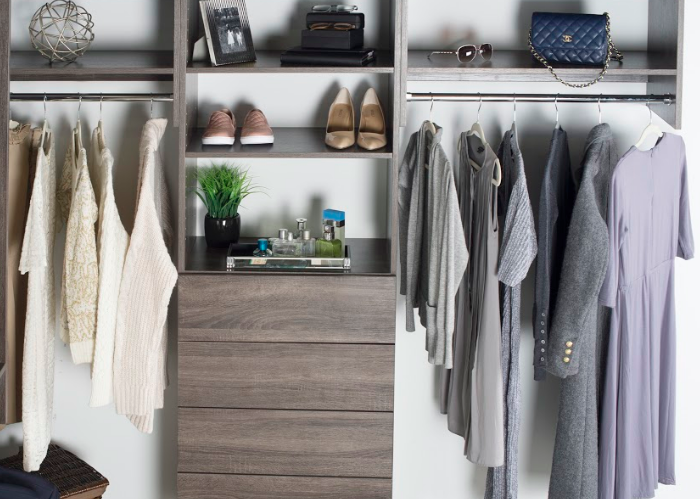 Whether it's for her home office or her bedroom, customize a special closet made just for her. Modular Closet use closet modules (the closet pieces one can mix & match to design their modular closet) to empower you to achieve the true custom closet look- for nearly 40% less than standard custom closets. Modular Closets offer the easy, affordable, and trendy way to organize any room in a custom manner.
Prices vary, customize a closet for her at modularclosets.com
Eileen West Sculpted Rose Wrap Robe in Charcoal
Pamper her this season with this luxe robe, which features an elegant sculpted rose motif and set-in belt. Made with super-soft and plush microfleece fabric, this robe is a must-have for in-home spa nights with all the gals! She will also love snuggling up in this robe while drinking her morning coffee and lounging on the weekends!
Buy now: $70.00 at eileenwest.com.
Contact: shannahch@gmail.com