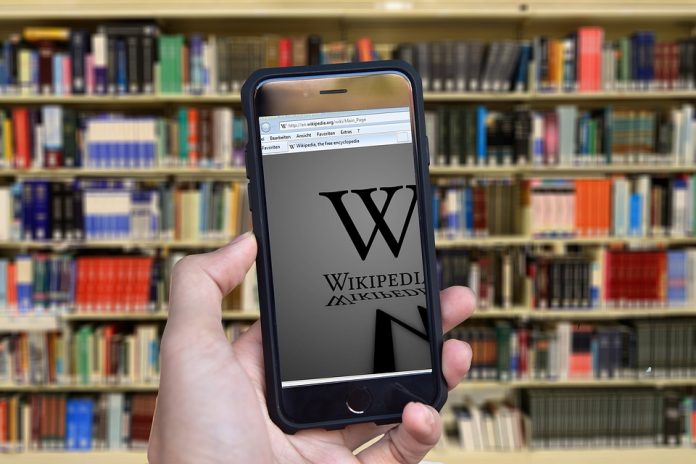 Admit it: you're jealous of people with their own Wikipedia pages. What did they do to deserve the honor? What makes them different from you or me?
Maybe nothing, or at least nothing much. For reasons we'll get into in a moment, creating a Wikipedia page for yourself or your growing venture often isn't the best route to go — though it does happen. More likely, the individuals whose Wikipedia pages you're coming across are well-known enough, whether in the popular consciousness or among a particular professional or interest community, to warrant neutral treatment on one of the world's most popular and well-respected websites.
If you're wondering what you can do to take yourself or your business from wherever you are right now to wherever those Wiki stars happen to be, keep reading. And if you don't have any plans to land a Wikipedia page of your own anytime soon, but find yourself seduced by the passionate community of volunteer editors that keeps Wikipedia running, you'll find (almost) everything you need to know below.
So, Can You Make Your Own Wikipedia Page?
Most prominent people or businesses don't actually create and edit their own Wikipedia pages. Since editors are generally anonymous, it's not exactly clear who first created this entry for healthtech entrepreneur Kris Duggan, for instance, or this page for shoe kingpin Tony Hsieh, or this profile for PepsiCo chairman and CEO Indra Nooyi.
As noted, though it's technically possible for prominent companies to make their own Wikipedia page. Is it a good idea? That's another story entirely.
Generally speaking, you shouldn't make your own Wikipedia page unless you can make it indistinguishable from a hypothetical page written by a completely disinterested third party who knows about you only through reliable primary and secondary sources. According to Wikipedia itself:
"An article that is written about you should be editorially neutral. It will not take sides and will report both the good and the bad about you from verifiable and reliable sources. It will not promote you. It will just contain factual information about you from independent, reliable sources."
This point is underscored by Wikipedia's strict conflict of interest (COI) policy. The COI policy extends beyond self-editing to editing of posts pertaining to anyone with whom you have a single degree of separation: clients, employers, patrons, friends, family members, colleagues, and individuals and entities with which you have a financial relationship.
Wikipedia "strongly discourages," though doesn't outright ban, COI editing. If you do edit an entry pertaining to someone or something covered in the COI policy, you're expected to disclose it. On the bright side, Wikipedia's strong editorial anonymity protections prohibit investigators from outing editors believed to be in violation of the COI policy. In other words, if you're caught, the word may not get out, though there may be repercussions within the editorial community and you may lose your editing privileges.
Editors can indirectly influence content covered by the COI policy by proposing changes on relevant entries' "talk" pages. If you can make a compelling case as to why this or that detail should or shouldn't be included, you can potentially "edit" your article without actually putting your fingerprints on it. You'll still need to abide by the disclosure recommendation, however.
Other Important Things to Know About Wikipedia Editing
Virtually Anyone Can Edit Wikipedia Articles: It's very easy to become a Wikipedia editor. That means the pool of potential editors — including for your own entry — is quite deep. At some point in the future, you may find that one of these folks edits an unflattering reference (fairly or not) into your entry. Says Wikipedia: "No one is perfect, so your faults may get reported, and overreported, and reported enough to end up on Wikipedia. Even if you have lived a life free of scandal, and your Wikipedia article is spotless, at some time in the future your first publicized mistake may well end up getting into that article."
Wikipedia Crowdsources Fact-Checking: Wikipedia has an upside-down funnel-shaped hierarchy that includes a relative handful of "super-editors" (known as bureaucrats) and a vast mass of rank-and-file editors. The sheer volume of Wikipedia content means that bureaucrats can't by themselves ensure quality across the entire platform. That responsibility falls to regular editors, some of whom have agendas and others of whom may simply be misinformed. Bear this in mind if you expect your Wikipedia profile to be 100% accurate at all times. It won't.
Paid Editing Is Strongly Discouraged: Paid editing falls under the COI policy. If you don't want to create and edit your own Wikipedia entry, but you do want an article written specifically about your accomplishments, you can retain someone to do it — but they're required to disclose the relationship and must refrain from editing the article directly.
Libel Protections Apply: This cuts both ways. If you're the subject of a Wikipedia entry that you feel is unfair or inaccurate to the extent that you may have a libel case, you have legal recourse. By the same token, you can't just say anything you want about semi-public figures on Wikipedia. Keep both points in mind as your editing career develops.
Criticism Is Often Reserved for Separate Articles: This isn't usually the case for individuals, but prominent organizations do frequently earn their own "criticism of…" entries. There's one for Walmart, for instance. Keep this in mind as you edit entries for very well-known entities.
Don't Do It for the Money
It should be clear by now that the dedicated editors who keep Wikipedia running aren't in it for the money — because there is no money.
Wikipedians are driven by something even more fundamental than material success. It's a sense of public service, a commitment to the facts as they are, a deep desire to provide the public with more, better information.
Some Wikipedians have their own agendas, of course, including those who take the questionable step of personally writing and editing their own entries. But a few bad apples can't spoil the whole bunch. So, hats off to Wikipedians — and glasses raised to all who wish to join them.