When it comes to celebrity gifting, GBK Productions is the top dog in the game. From the Grammy Awards to the Oscars, GBK consistently throws the top red carpet gifting lounges to give lifestyle brands the opportunity to market themselves to today's hottest stars. Just over the weekend, celebrities swarmed the Pilot Pen & GBK Pre-Emmy Luxury Lounge, held on the rooftop of L'Ermitage in Beverly Hills. The lounge gave big names like Orange is the New Black actress Julie Lake and Emmy 2016 Nominee Anthony Anderson the opportunity receive lavish gifts and learn about important causes.
From chic artisan jewelry to customizable gift wrapping paper, to gift certificates for plastic surgery procedures, there were countless gifts that left the A-listers in awe. For instance, stars like Jane Lynch, Girl Meets World actor Peyton Meyer, and black-ish actor Marcus Scribner had fun checking out the smooth, long-lasting G2, G2 Limited, and Ageless Pens by Title Sponsor Pilot Pen. Presenting Sponsor Il Palato Italiano also told celebrities about their international club that is committed to raising awareness of Italian culinary arts through cultural activities and products.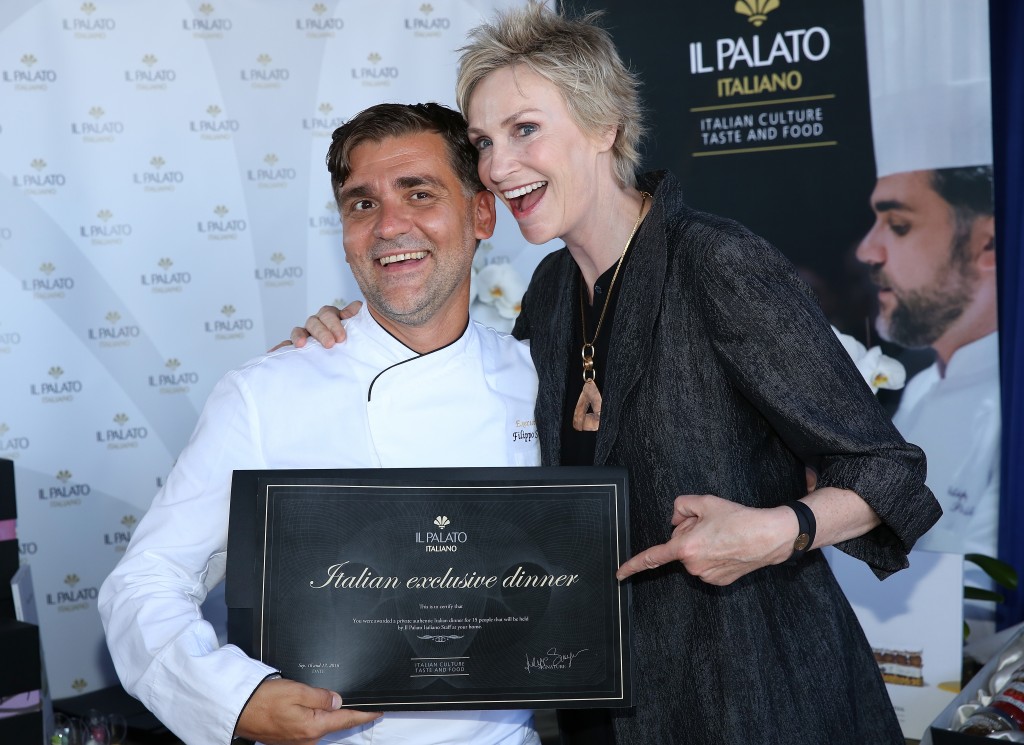 One of the most popular booths at the event was for The Artisan Group, which always pampers stars with a large gift bag chock-full of gorgeous jewelry, soaps, and other handcrafted treasures. This year's Artisan Group bag featured stunning pearl and gold earrings by Boy Cherie, Origami Groove's eco-chic paper earrings, and adorable handmade note cards by Beez Kneez. Other top picks were gorgeous Peruvian Pink Opal and Rose Quartz earrings by Bead Indulgences, bespoke bangle bracelets with Czech Glass beads and Swarovski Crystals by Helena G, a gorgeous bracelet by Jewels for Hope, beautiful eye shadows by Overall Beauty Minerals, a blue agate and freshwater pearl bar on 14k gold-filled necklace by Creations by Kristel, unique "Angel Wings Earrings" by Knots and Sparklez and shimmering 3-D earrings by Kath's Elegant Accessories.
There's no doubt that fashion gifts had a major presence at the gift lounge. All of the guests went gaga over the trendsetting fashion jewelry by 7 Charming Sisters, Busté's patent-pending bra that features no underwire, and luxury handmade hats by Canada Bliss Hat Company (perfect for the cold fall and winter days). Stars also loved the fashion-forward and affordable footwear by GuiltySoles, Zoan Ash's red carpet gowns from Bangladesh, and Wrapped in a Cloud's customizable plush robes for adults and children.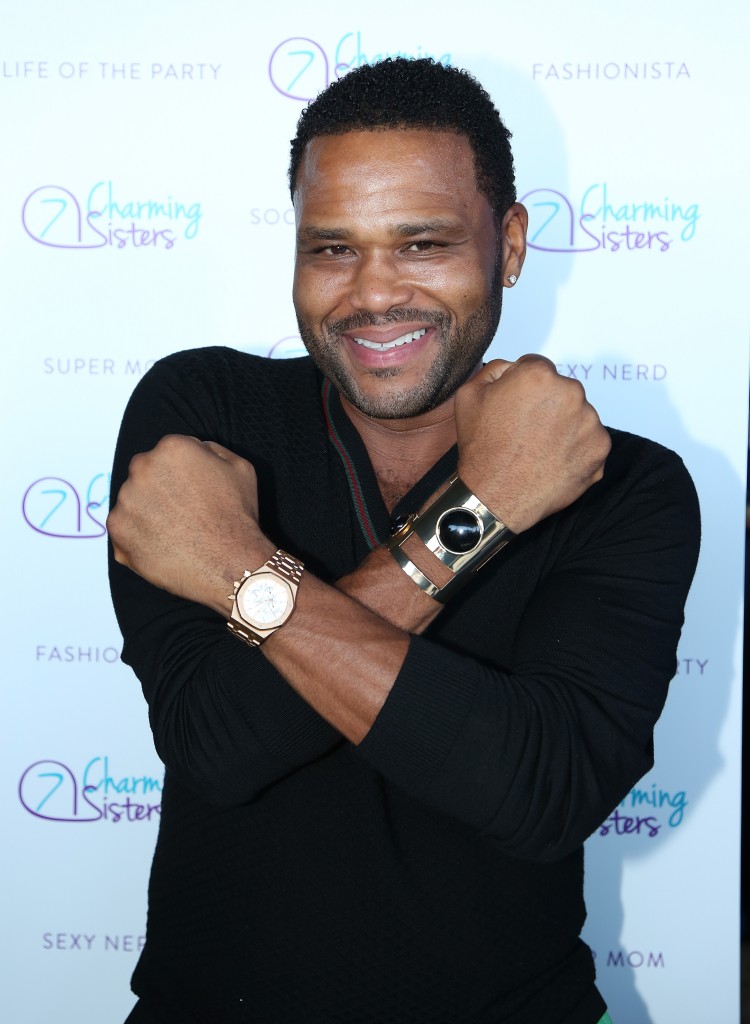 Beauty and wellness gifts also stole the spotlight at the posh event. The big names received organic skin polish by Beauty Kitchen by Heather Marianna, gifts from Bedford Dental Group, Burke Williams' Shankara essential oils and products from their H2V skincare line, and inspirational soybean wax candles from For the Love of Baths. Everyone also raved about the $1000 gift certificates towards any plastic surgery procedure by Viva Youth. Stars also received a 3-night stay at Hasten Los Angeles's Nordic Light Hotel in Stockholm, as well as a 3-night stay at the luxe Belmond La Samanna St. Martin.
The stars also enjoyed noshing on exquisite vegan meatball sandwiches by Ike's Place while browsing the various booths. Celebrities were also seen sampling superior Cabernet Sauvignon by Heitz Wine Cellars, as well as premium spirits by Voo Vodka, Maison Louis Latour French burgundy wine, and award-winning Pinot Noir by Williams Selyem. The A-listers also loved seeing how they could custom-make gift wrapping paper with their own faces printed on it, courtesy of Gift Wrap My Face.
AdamsLiveMusic also dazzled everyone with his exciting, tasteful beats and the stars had a blast checking out Allocacoc's space-saving "PowerCube" products. Swimline and Solstice Watersports also pampered guests with their novelty floats, LA's Dog Trainer gave attendees the inside scoop on their pet training services, and MAVEA gifted their truly revolutionary MAVEA Water Filter Bottle that has a MicroDisc Filtration System. The filtration system features an interchangeable water filter smaller than a drink coaster that can provide 50 percent more filtered water than the leading brand.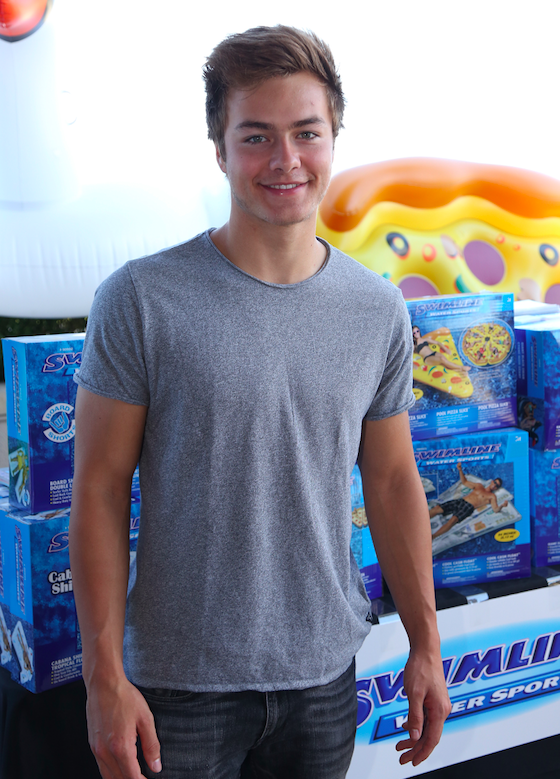 After learning about American Friends of Magen David Adom, the American fundraising arm of Magen David Adom (Israel's national emergency medical response agency and Red Cross affiliate), Home Business Magazine caught up with Orange is the New Black actress Julie Lake. She was happy to share her favorite gift at the event.
"I love bath robes, and the one by Wrapped In A Cloud is very soft and comfortable!" she said.
She went on to chat about her experience on Orange is the New Black.
"It's an amazing show. The writing is incredible and the people are so fun to work with. I am really proud to be a part of it," Julie shared.
And what's up next for the talented actress?
"I am filming season five right now," Julie said. "I had a brief break and happened to be home this week, so here I am!"
Contact: shannahch@gmail.com