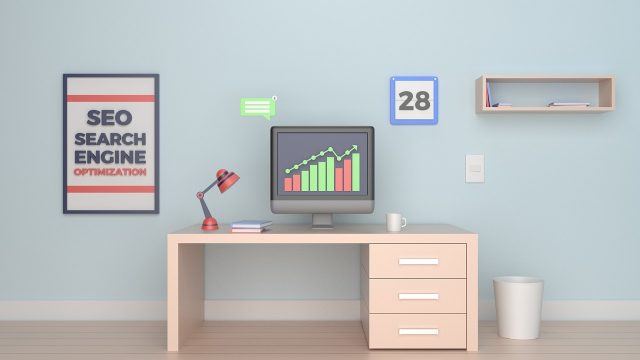 As a business owner, you have to devise the perfect strategy to market your company, expand your reach, and bring new customers into the fold. If you do not have new visitors making their way to your website on a regular basis, you will find yourself in a stagnant growth situation making it hard to achieve your business goals and financial desires. In today's time, there is no viable marketing strategy that doesn't involve SEO.
According to Cardinal Web Solutions, Atlanta SEO experts, "The one thing constant in the game of SEO is change. Consumer behavior, algorithm updates, new technology – you could collapse with exhaustion if you tried to keep up." It may be in your best interest to hire experts to help if you're already at your wits end running your business.
On the other hand, knowledge is power. So, knowing a thing or two about search engine optimization can help you make an informed decision. So, here's a short introduction into the world of SEO.
The Value and Power of Keyword Research
The first mistake website owners make is by writing and pumping out new content every day before learning what are the most powerful keywords in their niche. This is the wrong approach to building an effective SEO friendly website. In fact, plastering content on your site without performing keyword research is the worst way to get rankings in the search engines.
Professional agencies will enable you to dominate with SEO and boost your search engine visibility by:
Finding the best keywords in your market that will drive in the most traffic
Coming up with the ranking strategy
Studying the competition
Figuring out the best way to rank.
Once they've discovered the right keyword phrases, you can finally start building content around them and not before long, you'll be getting massive amounts of traffic delivering the much needed paying customers to your business.
Onpage Optimization
The next step toward effective SEO is to optimize this content to make it search engine friendly. Ignoring onpage optimization can lead to poor ranking in Google and other search engines.
The goal with technical SEO is to create a mobile friendly, fast, easy to navigate website with correct schema markup, a footer link strategy and no 404 error pages. From a content optimization standpoint, your service pages, homepage, URL architecture, alt image text, and your website's interlinking structure must be optimized.
Getting this right, will result in much easier ranking in the search engines for the best keyword phrases in your niche, so it is necessary to leave this task to the experts.
Offpage Optimization
Backlink building is the lifeblood of every SEO campaign. Without actively generating links pointing to your site, you'll find it impossible to rank for top level keywords in your niche.
To get the best backlinks, SEO agencies have different strategies for finding top-tier do-follow editorial links, guest posting opportunities, and blogger outreach since they are the most viable link building options.
Conclusion
Even though you now have more insight into the process of good SEO, it is also evident you should do it on your own. Clearly, working with an agency is a better approach – while people can do SEO themselves, they are professionals and know all the ins and outs of the trade.
---
---