Darkstore CEO Lee Hnetinka has found success in Phoenix by partnering with Tuft & Needle, an e-commerce mattress company. Darkstore's expansion into Phoenix was announced at the same time as their intentions to move into the New York market. Darkstore, originally founded in San Francisco, has seen demand for their same-day delivery and storage services begin to pop up all around the nation.
Expansion into Phoenix was primarily driven by a partnership agreement with Tuft & Needle. At the time of the expansion Lee Hnetinka stated "The amount of volume that they are able to drive in Phoenix just from them alone made more than enough sense for us to launch there." Since Darkstore became partners with Tuft & Needle both firms have seen considerable benefits to employing Hentinka's unique delivery and storage models. At the inception of the partnership John Marino, Tuft & Needle co-founder, stated "Our customers wanted faster delivery and we're excited to be working with Darkstore in order to provide them with the best experience."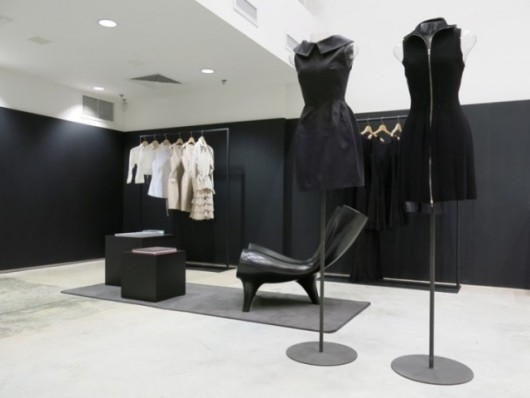 Tuft & Needle was founded in Phoenix, Arizona in July of 2012 by entrepreneurs Daehee Park and John-Thomas Marino. The company has seen rapid growth in the mattress industry but until this year was having problems employing a viable fast delivery service for their customers. Previously, customers would have to wait up to three days for their mattresses to be delivered. Since Darkstore has taken over their local delivery logistics, Tuft & Needle can guarantee that an order placed before 4 PM will be able to be delivered the same day within Phoenix.
Darkstore has continued its regular commission model in Phoenix. It replaces traditional storage costs with a percentage commission on products leaving the storage facility. Instead of paying for time spent in storage, clients will simply pay 3% commission fee on the value of the good leaving the warehouse; this commission has a minimum of $2 and a cap of $20. The commission cap is advantageous for a company like Tuft & Needle, as firms with expensive goods will never have to pay more than $20 when a product leaves the warehouse.
Silicon Valley Entrepreneurs Next Big Thing: Lee Hnetinka's Darkstore Partners with SF Storage to Provide Unique Storage Model
Darkstore has announced a partnership with SF Storage in San Franscisco. The partnership aims to provide effective storage space for e-commerce clients that move high volumes of product within the San Francisco region. Darkstore was founded in 2016 by Lee Hnetinka and Wilson Lee in order to create same-day and two-day delivery services for e-commerce businesses.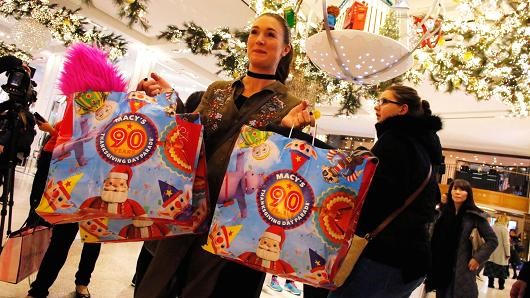 Darkstore's approach to storage and shipping is unique; they believe they have found away to create a streamlined approach to storing and delivering goods for e-commerce clients. Instead of the traditional per square meter costs associated with the storage industry, Darkstore partners with  SF Storage to charge a simple commission to e-commerce sites whenever their products leave the storage facility. This commission is 3% of the value of the product leaving the facility; there is a $2 minimum and 20$ maximum commission on the products. Darkstore then uses a range of delivery services to ensure that products arrive at their destination efficiently.
When Hnetinka delved into SF Storage's storage costs he found their average charge was about $1.79 per square foot. Under Darkstore's model the partnership able to achieve over $7 per square foot of storage. Under the current agreement there is a 70/30 profit split, with SF Storage receiving 70% of the revenue generated by storing the goods in their facilities. This is only possible with the correct e-commerce partnerships. Darkstore must ensure that their clients are moving high volumes of product that can continually generate commissions for themselves and SF Storage. Idle product sitting in the warehouse would greatly reduce the average per square foot storage revenue. For this reason, Hnetinka and Lee carefully vet their e-commerce partners to ensure their order volumes will sustain a profitable business model for Darkstore.
Lee Hnetinka believes this model will achieve greater efficiency for e-commerce sites. Many of Darkstore's clients do not operate traditional brick-and-mortar stores and so outsourcing storage and delivery to a third party can greatly reduce logistical issues. In addition, their commission model is advantageous to e-commerce sites who transport expensive goods as their is a cap on the commission that Darkstore receives.
If you'd like to find out more about Darkstore and the rates that they offer to their e-commerce partners, check out the information on their URL: darkstore.com
Update: As of Quarter 2 of 2017 in April Darkstore has raised an addition 1.4 million dollars.  The money was raised from PivotNorth Capital, a well respected Venture Capital company. The funding for Lee's company is going to be used to hire additional employees and expand Darkstore's operations into three new markets: Chicago, Los Angeles, and Seattle. These are pivotal markets for growth now that Darkstore has proven it's 3PL model and is showcasing what they are able to do. In addition to the money raised, PivotNorth general partner Tim Connors will be joining Darkstore's Board of Directors.
Hnetinka had the following to say about his company's new partnership:
"PivotNorth brings tremendous value to Darkstore. Tim (Connors)…has a deep understanding of the market and shares our vision for… democratizing logistics so any retailer can offer the same affordable … delivery options as big box stores." For more information on the fundraising please see: http://finance.yahoo.com/news/lee-hnetinka-darkstore-raises-1-145841509.html