Many people dream of running a business out of an RV or trailer while on the road but don't make that dream a reality because they don't believe it's realistic or possible.
But since thousands of other people work out of RV's full-time while traveling on the road, why can't you? In fact, there are many different careers that you could pursue while working from an RV or airstream trailer of some kind, five of which we will cover in this article.
Here are the top five business ideas for working out of an RV or trailer: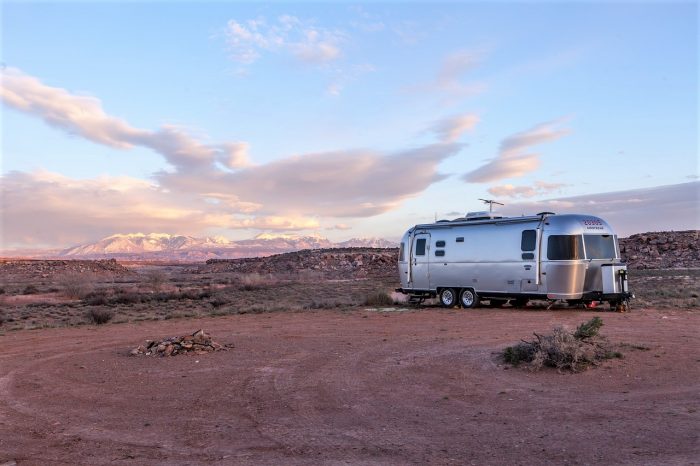 1. Video Production
To work as a video producer from your RV you will need to travel with your film equipment and then go to destinations where your clients are across the country. You'll get to visit lots of cool places along the way. You can specialize in different aspects of video production, such as wedding videos, business videos, promo videos, documentaries, and so on.
2. Freelance Writer
So long as you have a computer and access to internet, you can easily work as a freelance writer from literally anywhere. As a freelance writer you can use your writing skills to make you some good money writing articles, eBooks, essays, business papers, memos, and so on for different clients across the globe.
3. App and Software Development
If you're tech savvy, working as an app and/or software developer is a great business to get into and one that you can easily run from an RV or trailer. You'll just need a suitable computer and access to internet, and you can easily create new apps and software while enjoying yourself on the road.
4. Virtual Assistant
Working as a virtual assistant essentially means that you'll perform the functions of an office secretary only from home (or in this case, your RV). To that end, you'll be making phone calls, writing e-mails, making invoices, promoting your client's business on social media, writing copy, and so on.
The only limitation here is that you have to work according to the required schedule of your client, so that schedule will dictate when you have to work and when you get to travel from one destination to the next.
 5. Blogging
Last but not least, we come to blogging. By running your own blog, you'll primarily make money from ad revenue, affiliate marketing, and any eBooks that you write and link to the blog. Your blog(s) can be literally about anything, and while it can certainly be a travel blog detailing your RV adventures, it also doesn't have to be.
Working Out Of A Trailer Or RV
These are just five of the many different business opportunities that you could pursue while working from an RV or trailer. If working out of an RV while on the road is a dream you have had for many years, there has never been a better time to do so.
---
---