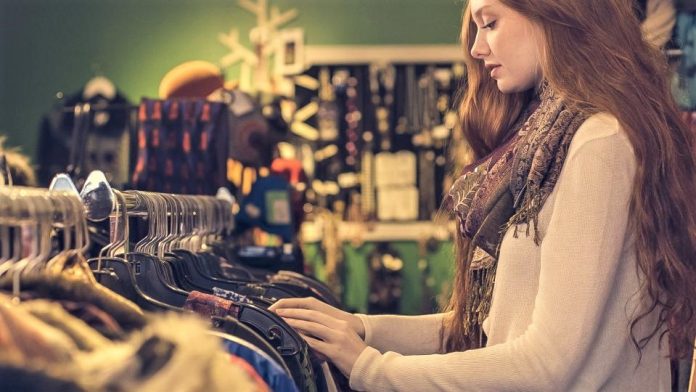 We are all aware by now just how profitable selling used items can be. As we've seen with eBay and even Amazon Marketplace, the public simply loves a good price on a used or vintage item. But why is that exactly? What is it about second-hand things that shoppers will select over a brand-new item?
They are unique and usually cheaper
There is nothing wrong exactly with buying whatever everyone else is getting, after all, if something is good then it deserves to be popular. However, particularly when it comes to fashion, many shoppers dislike the notion that the things they wear can be found literally anywhere and on anyone. This may well reduce the distinctiveness of a specific item and make the wearer feel a little less special. Some shoppers love to search high and low for a particularly rare item, as then there is far more chance that they will be the only one wearing it when they walk into a bar or step onto the train, for example.
Accessories are certainly some of the most popular items on the vintage market, as these tend to last a long time (if kept well) and certain items are well sought-after by shoppers and collectors alike. Luxury analog watches are a good example of this, with newer models constantly released – not to mention the influx of high-tech smartwatches – several older editions may well find themselves on online second-hand markets when the original owners no longer want them. A watch enthusiast shopping here, for instance, could certainly find a Rolex at a much more agreeable price, plus it's way easier to find them instead of hunting through shops and markets across the world.
The quality is often superior
Although this may well be a biased opinion, it's still a reason that many people choose to go the vintage route. Many clothing stores like H&M and Topshop certainly have items at bargain prices all year round, but stories of clothing ripping after one day or the color washing out after the first wash are not totally uncommon. As well, a lot of major chains have come under fire for the way in which they treat the workers who make the clothing, which again, is likely to be a reason that many shoppers dislike the idea of buying new items from popular stores. It's really no surprise just how popular charity thrift stores have become, due to the notion that you can help out a good cause and receive well-made clothes and accessories still in good condition.
They can have a story behind them
It's safe to say that a brand-new desk bought from IKEA doesn't exactly have a tale to tell. It was manufactured, sent to a store, and then built by a customer. An old wooden desk you found at a flea market, on the other hand, may have been handcrafted by someone over 70 years ago, then passed down to several generations – each making a chip or a dent here and there – like messages through time. Whether it's an accessory once worn by a celebrity or a watch bought by your grandfather years ago, many vintage items have a past to them, which many feel is more important than simply a freshly produced item sent straight to a store.
Is there money to be made selling vintage items?
Certainly, and it all comes back to eBay and other online second-hand markets. It is fairly common to wander around flea markets and pick up all sorts of vintage items, then sell those same items on eBay at a much higher price. The story of Robert Stephenson and how he makes thousands of dollars each year selling vintage items online is a must-read for anyone considering this as a business opportunity.
Hundreds of Business Opportunities – Visit the Home Business EXPO