If you love the freedom of pedal power and want to use your bike for more than just getting to work and leisure cycling you will be pleased to hear that your humble bicycle could actually be a profit-making machine.
Here is a look at a mixture of conventional, interesting, and wacky ways to stay fit and earn money at the same time. Including some delivery service options, an unusual car repair career, how to earn from your commute, plus some other creative ways to put your pedal power to good use.
City life suits this occupation
If you live in a city you are at a big advantage if you know your way around on a cycle as you can weave in and out of traffic and probably get to places quicker than a car, which means your services could be in demand as a courier and messenger.
Whether you are being tasked with delivering important documents or taking deliveries across town you should be able to find plenty of work if you sign up as a delivery rider for courier companies and local food delivery networks like Deliveroo and others.
It is fair to say that cycling in a densely populated area with loads of cars competing for space is not without its risks, and you might even need help with an accident at some point. But if you are a sensible, safety-conscious and an accomplished rider you should be able to manage those risks.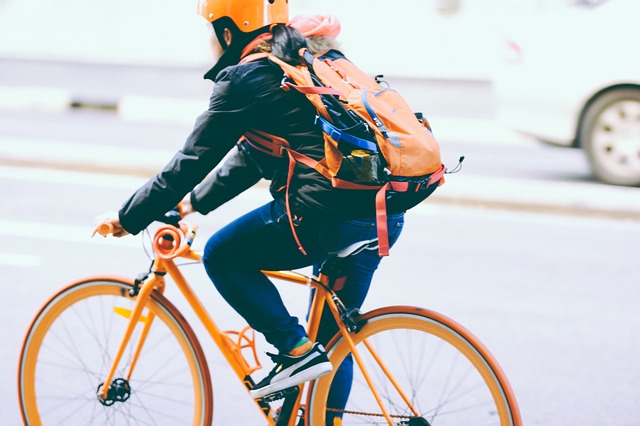 Your bike to the rescue
It has to be considered a bit ironic that you can earn money as a bike riding technician who is called out to repair cars that have broken down.
A car sharing company called Zipcar employs a fleet of technicians on bicycles who arrive at the scene of the breakdown via pedal power, often quicker than an equivalent four-wheeled repair service could negotiate the traffic.
If you fancy being a mechanic with a difference and the idea of using your bicycle as your mode of transport appeals, you might want to see if there is a job like the one at Zipcar that ticks all the right boxes.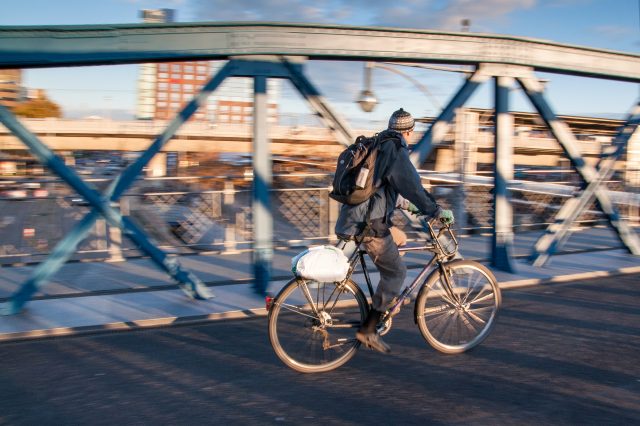 Spreading the word
Your bicycle doesn't have the same restrictions in city areas that cars do and there is a growing trend in advertising that takes advantage of that scenario.
You will find an ever-increasing number of innovative companies such as Biking Billboards who pay cyclists to ride around heavily populated areas with mini-billboards attached to their back.
It gets the attention of pedestrians and motorists and if you don't mind loads of people staring at you as your cycle past this could be a job that you find is rewarding in more than just a financial sense.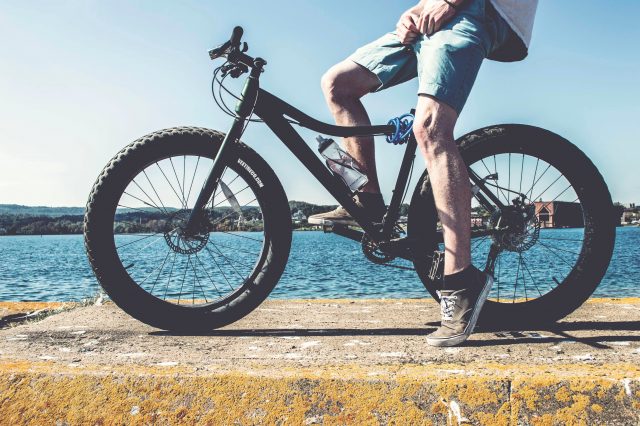 A chance to charge your boss for your commute
It normally costs you money to commute to work but if you want to use your bicycle to get to your job you could even sign up to a scheme where you get paid for taking the eco-friendly option of leaving the car at home.
The Bicycle Commuter Act lets you claims $20 back as expenses for using your bike to get to work.
It might not sound much of an incentive at first glance but bear in mind that you will be getting $240 a year extra for taking the healthy option of biking to work, which has to be better than it costing you money to get to your place of employment.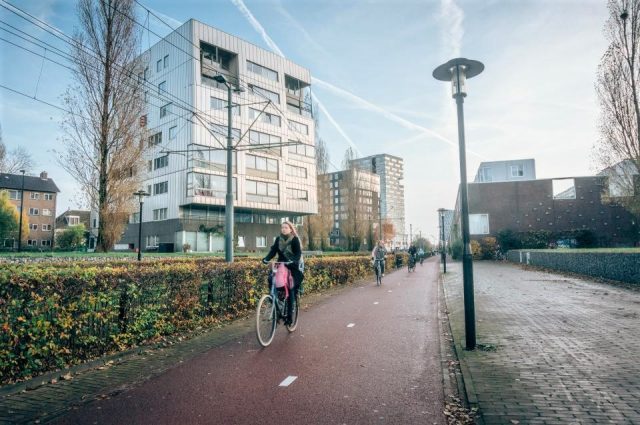 Don't let your cycling efforts go to waste
If you have an entrepreneurial streak and like the idea of helping the environment while you earn some money there is a business opportunity that satisfies all these points.
How do you fancy the idea of starting a bicycle-powered composting business?
The concept is simple and there is likely to be regular demand for your services. All you have to do is ride around on your bike to local homes, businesses, and schools, collecting their food waste.
It doesn't seem very rewarding so far, but once you start your production line going and turn the waste into compost you have a product that is in demand with local gardening enthusiasts.
You might even end up cycling back to the same places you collected the waste from and selling them some of your organic compost.
These are just a few options and if you love cycling there are plenty of ways to earn money and even start a business based on pedal power.
---
---