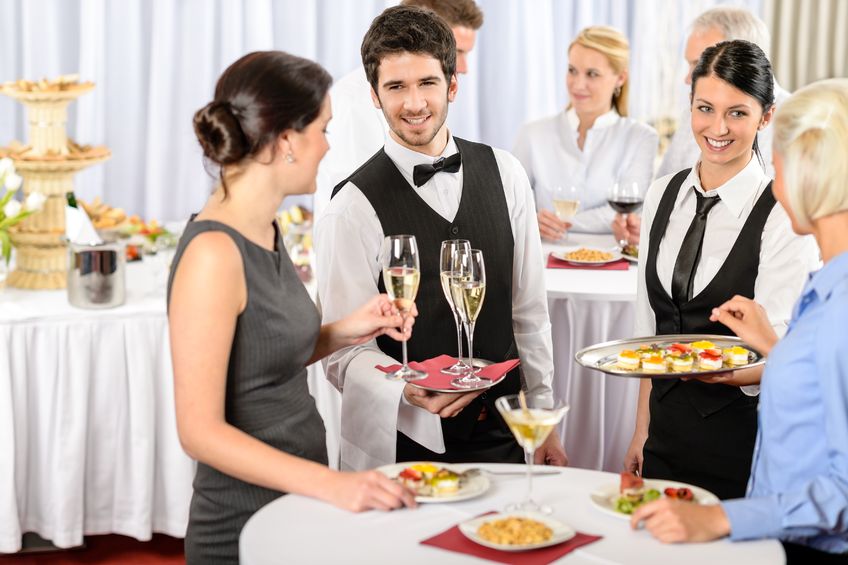 A career in catering is a fast-paced, exciting path to take. But, it's important you seek out the experience and necessary training before applying for catering jobs (bookmark this post, because once you're ready to apply for roles they can be found here). So what do you need to know before embarking on a culinary career path?
You must be passionate
A career in catering will only develop into something successful if you have plenty of passion to throw into your work (talent is of course important, but it's arguable that everyone can learn the basics of cooking). If you feel strongly about creating delicious dishes and perfecting your work, your passion will reflect in the dishes you serve and you're bound to achieve success.
Qualifications aren't necessary, but they can help
A job in catering can be obtained without qualifications, but taking some time (and dipping into the savings) to develop your skills before applying for jobs will help fast track your career. Look into attending a course at an academy: there are numerous locations up and down the country where you can take part in a hands-on cooking course and leave with qualifications. In certain areas of catering, these qualifications will look great on your CV.
You will start from the bottom
No matter how good you are, you will always start at the bottom of the career ladder and work your way up. No one walks into a head chef job without some hard work and a wealth of experience.
It's fast paced
Catering is one of few jobs where the time flies because you're simply too busy to watch the clock (though, do keep an eye on that oven timer!). With hungry customers waiting for your food you will be focused on creating amazing dishes and shifts will fly by – it's the perfect job for those who love to be active and busy at all times.
Unsociable hours are compulsory
Think about when you go out to eat: it's usually relatively late in the evening or during the weekend, right? Be prepared to work late nights, early mornings and everything in between as most catering roles are structured in such a way that fit with peak socialising times. However, you should also be prepared to give up your spare time to work on particular culinary techniques if you want to be the best chef in the kitchen.
Consider setting up your own business
Most who enter the world of catering end up setting up their own business, but it's a good idea to note that setting up your own catering company is likely to be cheaper than buying a restaurant. However, a restaurant will have everything you need already installed, so weigh up your options after testing out whether it's the right career for you. There's a lot to think about when considering getting into catering!
If you are considering a job in catering, take note of these points and send an application to your favourite restaurants!