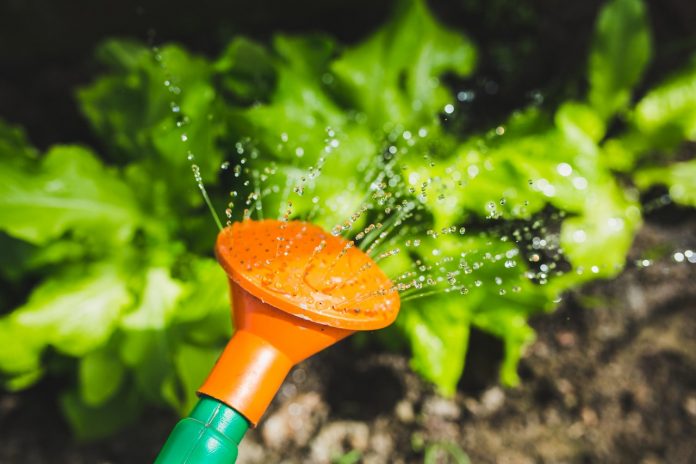 Most of us spend a considerable amount of money each year maintaining our homes, keeping them clean and making them more comfortable and cosy.
So if you're struggling for a startup idea, you could do worse than consider providing household products or services.
If you want to be an everyday genius, here are four household businesses that are hidden money-makers.
Gardening
A well-tended garden provides you with a sanctuary from the slings and arrows of a busy lifestyle — so it's no wonder gardening's such a popular pastime in many countries.
Despite fears that Brexit will have a negative impact, a report from Verdict Research predicts that the UK gardening market is set to grow by 8.2 per cent by 2021.
And since some householders are too busy to take care of their gardens properly or are perhaps limited by health problems, paying for a private gardener isn't uncommon.
So if you can offer a service for cutting customers' grass, tidying verges and planting fabulous flower beds, it might prove very popular.
Wheelie Bin Cleaning
Thanks to government recycling schemes, most Britons now have more wheelie bins than they know what to do with.
And these rubbish receptacles can become very smelly and unpleasant if they're never spruced up when they're empty.
So introducing a wheelie bin cleaning service to your neighbourhood could be a positive move — homeowners will be pleased to pay a reasonable fee for getting a pristine bin back after it's been emptied by their local authority.
If this proposition sounds right up your street, be sure to join the National Association of Wheelie Bin Washers for the appropriate seal of approval.  
Mats
Household mats are a must for anyone who doesn't want dirt and debris from the great outdoors dragged into their home.
And although it's easy to source these products in high street shops and DIY stores, their quality isn't always as it should be.
So selling high-performance outdoor mats that are functional but also look fantastic could be a lucrative business model.
And if you also offer personalisation, customers can add their own homely message to make guests feel welcome as they wipe their feet.
Window Cleaning
Modern buildings tend to have more windows than previously and their owners have less time than ever to clean them.
This is the perfect recipe for anyone with a head for heights to start their own window cleaning business.
Unless you're ready to fight a turf war, be sure that there aren't too many rival firms in your local area.
And it's worthwhile keeping up with other developments in the window cleaning industry, such as kit innovations like telescopic poles and general economic conditions.
None of these domestic businesses reinvent the wheel — but they can be hidden money-makers if your customer service is exceptional and your products and services are on point.
Do you run a household business? Share your advice in the comments section.
Hundreds of Business Opportunities – Visit the Home Business EXPO