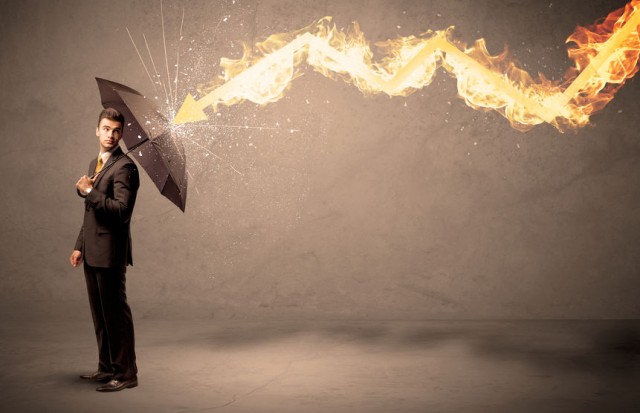 1. Chimney Sweeper: Launching a chimney sweeping company is easily accomplished by searching out a mentor who already has a successful business running, and attaining an apprenticeship to learn the skills of the trade. A best home based business. To maximize income potential, entrepreneurs can become a chimney expert and have a dual chimney sweep/inspection business, offering both assessments to make sure the chimney is functional, and a deep cleaning at the same time. Great business ideas from home.
2. Dog Breeder: There is no denying the high demand for dogs with online sites catered to spotting adorable pooches, and frequent social media posts shared of cute puppy videos. Though society rightfully encourages adoption from animal shelters, many people still wish to track down a particular breed. Dog breeders must nurture the puppies bred, take great care of them, and make sure each and every puppy is sold into a loving, respectable home.
---
---
3. Electronic Repair Specialist: Along with computer/laptop repair, electronic repair specialists offer services to fix phones, televisions, video game platforms, microwaves, alarm clocks — the list is endless for these business ideas from home. Specialists can request customers to drive to them for smaller repair requests. Many local customers will be willing to make the effort for good service. To practice the trade, a search on Craigslist can drum up older electronic equipment to work on.
4. Event Planner: To jump-start an event planning business, aspiring business owners can study the prime locations in their city and neighboring cities to determine quality venues. By creating a spreadsheet that has detailed notes on the layout, parking availability, spaciousness, maximum number of people allotted for the venue, furniture present (chairs and tables), and the aesthetic appeal, clients will feel reassured that the venue chosen will be sufficient for their special event.
5. Flea Market Salesperson: Many people enjoy browsing through flea markets to peruse others' tossed away items. Entrepreneurs can stop by thrift stores early every morning to snag quality finds and sell them at a slightly higher price. Switching it up every weekend and bringing out new items attracts repeat customers. A bowl of wrapped chocolates set on the display table draws people in, as well as a warm smile and a sociable personality.
6. Import/Export Specialist: Watching tutorials online can self-educate entrepreneurs on becoming an import/export specialist. Once confident in their knowledge and abilities, they can offer paid meetups to train others on the fundamentals of the industry. Traveling to nearby cities and leading helpful seminars can draw in loyal clients working from a home office. Following each event, specialists are encouraged to reach out to attendees to solidify connections.
7. Solar Energy Consultant: This job is ideal for those who prefer an active and analytical job, as solar energy consultants offer inspections of clients' homes and advise on the solar options homeowners can utilize. A great way people become solar energy consultants is by working directly in a solar products company or taking a part-time internship prior to launching the business, to have a greater knowledge of the solar energy field, for these green best home businesses.
8. Upholstering Specialist: Sewing enthusiasts can start an upholstering business. Online videos and books can be studied to pick up the profession. Old upholstered furniture sold online or in thrift shops offer easy training — ripping the furniture apart and practicing the proper way to sew it up. Upholstering specialists have an additional income opportunity by making referrals to furniture repair specialists or personally taking care of minor repairs.
9. Used Book Salesperson: Many individuals wish to own books but cannot afford brand new copies. Successful book shop owners offer consistent hours, a clean location, organized racks, and a wide variety of genres. A locked donation box placed outside can encourage people to drop off their used books to re-sell. Investing in special first-edition copies, setting up a book exchange program, and selling snacks and beverages draws customers in to browse.
10. Herb Vendor: Aspiring business owners who have a garden and a knowledge and passion for the different types of herbs can market their products to everyday cooks, chefs, and gardeners. Exceptional business ideas from hom. Herbs are sold in various forms: cut and placed in packages, as live plants, and dried for immediate use. Herb salespeople can set up a website for customers to order their own specific combination of herbs to be picked up at a later date or delivered.
11. Grant Writer: Professional writing skills are required for grand writers. The prime connection between a grant seeker (often nonprofit organizations) and a funder, the job can be accomplished as an independent contractor, as a full- or part-time development officer, and on a freelance basis working from a home office. Various categories grant writers can apply for range from general operating grants, restricted grants, challenge grants, project grants, startup funding, and matching grants.
12. Online Course Teacher: Many people prefer to study in the comfort of their home to avoid a commute, and these individuals specifically search for online experts in their field of interest in this work from home business. Entrepreneurs proficient in a specific subject can educate the Internet community by setting up a webinar or online class, and charging a fee for admission. The course can include PowerPoint presentations, infographics, "how-to" videos, and live one-on-one discussions.
13. Instagram Marketer: Itis possible to transform a photo-sharing app into a profitable income tool. Brands are always looking for the next hot Instagram star to be a spokesperson for their product, or include subtle product placements in their photos and videos. A major current popular category is health and fitness, with fit models making nutritious smoothies and wearing cute workout gear. Instagram marketers can charge companies thousands of dollars per post in these business ideas from home.
14. Podcaster: Becoming a podcaster is an ideal home business venture for opinionated people, as they are paid to speak at length about topics they most enjoy. Every podcaster starts off with few followers (unless they are a well-known figure) and persistence is key for success. Podcasters can charge $50-$300 or more per 30-second advertisement on their show, which adds up if there are even three ads per podcast, making this one of the best home businesses.
15. Amazon Reseller: Sifting through old boxes stacked in a garage can lead to valuable discoveries in this best home based business. Hordes of people online are always searching for vintage items and the odd knickknack to display in their home. Garage sales are a source for locating sellable items. Researching the original value and offering a legitimate price for a used item, and including thorough details about the product, will set up Amazon resellers for success.
16. Landing Page Specialist: Writers with a skill for website design can target a specific niche market: designing landing pages for individuals, small businesses, or large companies. Landing page specialists can study search engine optimization tips to make it optimized and keyword friendly. This job has the potential for generating hundreds to thousands of dollars of revenue, depending on how complex the landing pages are, all from a home office.
17. Online Dating Consultant: Though online dating sites presumably ease the stresses of the dating game, many still have difficulties making strong conversation or presenting themselves successfully to lock down a date. Sociable entrepreneurs can get paid to match users together and coach individuals specifically on online dating etiquette. People with social anxiety will be happy to hire a consultant to lead them into a happy relationship.
18. Website Copywriter: People with strong reading comprehension and writing skills, and an ability to put together information into readable content can become copywriters for websites. A way to gain clients and credibility is to build up a writing portfolio, and unpaid work for companies of authority is a good place to start. This position can offer a great supplemental income, and has the potential of becoming a full-time job over time.
19. Meditation/Yoga Instructor: Health-conscious people can turn their passion into profit, and teach others how to live a fulfilled and balanced life through the practices of yoga and meditation. Participating in a class with expert yogis will help develop skills, and there are specialized training courses available to gain certifications.
20. Customer Service Contractor: Computer-savvy individuals with customer service experience have the opportunity to work from home and assist companies with their clerical and customer service tasks. Having knowledge of QuickBooks, Excel, Word, and Outlook will help entrepreneurs get hired in this work from home business. The site Upwork offers many freelancing gigs for customer service contractors, and setting up a personal website is a solid way to get noticed by businesses.
21. Pet Groomer: Pet lovers with a passion for animal care can become freelance pet groomers. To become a credible pet groomer, a license may be necessary, general training is required, and he or she must invest in products. A pet groomer can make solid income on a part-time basis, and depending on the demand and ability to commute, can reach many customers and grow their business into a larger income.
22. Antique Refurbisher: There will always be a demand for antique products, and many people need their valuables fixed up after years of wear and tear in this best home based business. Thrift shops sometimes sell antiques for lower than their worth, and entrepreneurs can purchase them to sharpen up their refurbishing skills. The job will require a workshop, the proper treatments and tools, and a love for rare treasures.
Take charge of 2017 and launch one of these freelancing gigs or home-based businesses, and become your own boss in a work from home business. Turn passions into profit with these best home businesses, and find a career best suited for your personality and goals. For additional information on starting a home-based business, visit http://expo.homebusinessmag.com/.