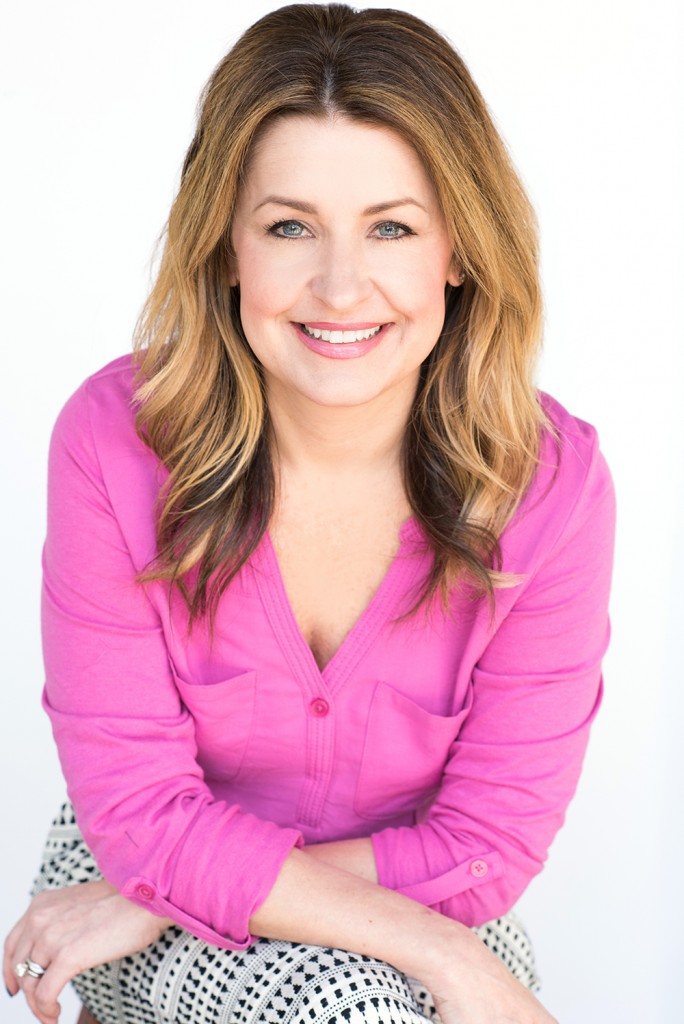 HBM: Welcome Jen, and thanks for taking the time to sit down for this interview. Let's get right to it. Tell me, what is the state of small business today? We hear about people starting businesses all the time, but it seems like most go out of business. Is it still possible to have a successful small business?
Richter: "Thanks so much for having me. I am glad to be here! Let me start by simply saying, that you are right. Approximately 543,000 new businesses start each month, but more shut down… than start up.
And while these companies go out business, we know that one of the main causes for their failure is preventable. It is simply lack of marketing knowledge. Especially in today's environment when the media landscape is changing rapidly.
So, yes. It is possible to have a successful business, but it requires the owner to educate themselves and implement key marketing actions in order to be successful."
HBM: Well, the common wisdom is that most people start a business about something they are passionate about (like photography or life coaching or even accounting), but they may not have business know-how. What do you say to those people?
Richter: "You know what's interesting is that over 50% of the working population works in a small business and small businesses have generated over 65% of the net new jobs since 1995.
We see the American Dream alive and well in the US because people are passionate about business ownership and desperately want to own a small business."
I am here to encourage business owners to keep fighting and pursuing that American Dream. Take your passion and turn it into a BOLD vision of success. But do it smart. Arm yourself with the knowledge you need to achieve your goals."
HBM: Okay, so we see that you're a passionate gal and a real advocate for business ownership and entrepreneurs. What is your best piece of advice for someone starting a business or maybe already in business, but they're looking to improve their marketing?
Richter: "The best advice I can give is to study the success stories and figure out how you can implement the best of their ideas, but add your own unique point of view and style. Don't be afraid to approach it differently.
Have you ever looked at Lady Gaga and thought about why she is so successful? Most of her pop music isn't that original or different, but the way she markets herself with grand wardrobe design and avant garde style really makes her stand out in a crowd of the Katy Perry and Brittany Spears type pop performers.
So, if you're a local business owner, you need to figure out what makes your business different from the competition to give customers a reason to choose you. You don't need to be outrageous, but you do need to answer the question: What is your claim to fame?"
HBM: What do you think is the #1 marketing mistake business owners make?
Richter: "Wow! I see lots of mistakes, but honestly the most common one is not having a clear vision outlined and failure to communicate it to your key employees and supporters. This is so important.
One of the Top 10 reasons why small businesses have so much employee turnover is because of the owner's constant reorganization. If employees don't feel connected to the company's purpose they will leave.
Just think about how damaging grumpy employees can be to your reputation in the age of social media. You want your marketing efforts to be focused on growing the business, not repairing a damaged reputation.
Source: http://www.peoriamagazines.com/ibi/2009/dec/12-reasons-employees-leave-organizations
To use a music industry analogy, "creative differences" are the main reason bands break up. You don't want your business to break up due to a misaligned vision like The Beatles or more recently, One Direction who dismantled at the height of their success due to misaligned vision of the band members."
HBM: Any new marketing tips for business owners that they may not have heard of already?
Richter: "Sure! That's what makes marketing a business so much fun. There are always new things to learn. The next big thing in marketing is Authority Marketing.
It used to be that you could open up a shop, run some print or TV advertising and people would do business with you.
Then with the internet and smartphones, it got competitive and business owners had to find new ways of marketing and that was to have websites and social media pages.
But, now nearly every business has those tools at their disposal. So, in order to further separate yourself from the crowd, you need to position yourself as the expert in your industry. Authority Marketing does that.
So, my tip is to constantly be thinking of ways to position yourself as THE expert and continually improving and elevating your image. Work toward moving from "professional" to "rockstar professional" over time."
HBM: What made you decide to write this book: Amplify Your Business: A Rockstar Professional's Guide to Marketing Success?
Richter: "As an agency co-owner we saw so many business owners knocking on our doors looking for answers to their marketing woes. But, we couldn't help them because they hadn't laid a solid foundation for marketing success.
They didn't have a clear vision of where they were going.
They didn't have set goals.
They didn't know which mission they were on.
So, they were spending time and money on marketing efforts that were not fruitful and they were frustrated, tapping into their 401k and having to give up on their dream.
And we couldn't do that work for them. So, over a period of three years, we compiled all of the best advice we gave to those business owners we had to turn away.
The goal of the book is to save the small business owner time and money and arm them with the foundational business knowledge they need to achieve marketing success."
HBM: What makes your book different from the other thousands of business books that are on the market?
Richter: "Amplify Your Business provides just the right amount of information written from a realistic point of view. There is no fluff, not grandiose theories, and we don't lose you in the minutia either. You will receive actionable insights based on real experience and our proven approach.
Amplify Your Business is Volume 1 of a 3 part series we have planned that moves the business professional through 11 levels of marketing success. Like the volume dial on your car radio, you may start at level 2 or 3 but with the right actions, over time you can move up to levels 7,8,9 and even beyond. The goal is to provide realistic ACTIONABLE advice so progress can be made through time.
Too often business owners are made to feel like failures because the information in a marketing book isn't actionable. It sounds good in theory, but it misses the mark which is ACTION."
HBM: Well, this has all been very interesting, Jen. Thanks for your time today. Where can our readers buy your book?
Richter: "Thanks for asking. Amplify Your Business is currently available on Amazon.com at the following link: http://amzn.to/1Tsi4yi." HBM
For more information, visit jen@rockmyimage.com, and contact Jen at jen@rockmyimage.com.
Book Facts:
Amplify Your Business: A Rockstar Professional's Guide to Marketing Success: Volume 1
Publisher: Rock My Image, LLC
Print: ISBN-10: 0-9972695-0-2
Ebook: ISBN-13: 978-0-9972695-0-5
Publ. Date: May, 2016