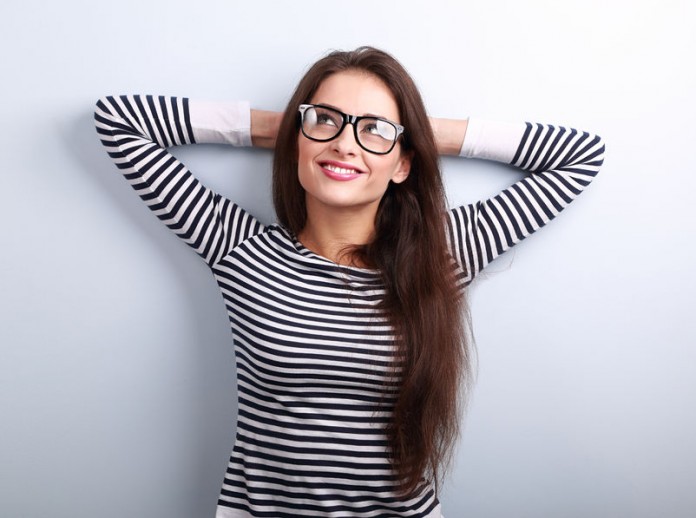 Mention "small business facts" in the wrong crowd, and you'll see a lot of eyes glaze over.
It's not a category in Trivia Crack, so why should people care?
Because good small business facts can be insightful and inspiring.
We've scoured the Internet and a bunch of research reports to find you 36 small business facts that will open eyes rather than cause people to prop their eyelids open with toothpicks.
Want to start a small business?
1)  The most in-demand small businesses are e-shopping and mail order, software publishers, computer services, and service specialists for buildings/residences.
2) What are the riskiest small businesses? Restaurants, retail stores and direct sales have the highest failure rates.
3) Several Hollywood actors are also business entrepreneurs – Ashton Kutcher co-founded a venture capital firm, Sandra Bullock owns two restaurants, and Steve Carell bought a general store.
4) Even politicians are into entrepreneurship – Michael Bloomberg, mayor of New York, founded a financial news company; Mitt Romney, former governor of Massachusetts, founded an investment firm; and Donald Trump founded (and folded) a lot of businesses.
Where to go to get funding
5) An appearance on "Shark Tank" might help you raise some money. Over the past three years, Scrub Daddy has brought in a total of $75 million in revenue. The company received $200,000 from investor Lori Greiner and gave her 20 percent equity.
6) There have been several "Shark Tank" pitches that fell absolutely flat. Investors refused to support a coffee shop for homeless cats, energy drinks for single middle-aged women, and an alarm clock that cooked bacon.
7) Venture capitalists invested $59 billion in small businesses in 2015.  Most of these businesses were new and early-stage.
8) Worried you might not get that business loan? You can relax a little: 90 percent of those who applied between 2013 and 2015 got approved.
9) Big bank loan approval rose 1.3 percent between February 2015 and February 2016. Institutional lenders rose a full 2 percent in the same time frame.
10) The Small Business Administration actively encourages its lenders to make microloans (those $50,000 or less) as part of the agency's 7(a) loan program. Many banks don't like to make loans less than $1 million  because they're not profitable.
11) Roughly 7 percent of all small business start-up capital comes from credit cards.
12) The quick response and guaranteed approval you can get from an alternative lender come with a very high price – exorbitant (and often predatory) interest rates.
Be your own boss
13) Approximately 70 percent of all U.S. small businesses are owned and operated by a single individual.
14) Seventy-eight percent of U.S. small businesses employ only one person.
15) Can't stand to commute?  You may want to start a small business; more than half of them operate out of the founder's home.
How to grow your small business
16) A new franchise business opens every eight minutes.
17) Texas was selected as the best state for small businesses in 2015; Rhode Island ranked worst.
18) Businesses close their doors for a number of reasons, but there's no reason for you to be fearful. The long-term survival rate sits 80 percent higher than it was in 1977, almost 40 years of longer-lasting operations.
18) 2016 marks the fourth consecutive year of improved net profits for businesses with less than $5 million in annual revenue; current trends indicate 2017 may be the fifth.
19) If you need to get stuff done, do it on a Tuesday. According to a survey from Accountemps, Tuesdays are the most productive days of the week. Give up getting much done on Fridays – that's the least productive day.
Think globally
20) It takes six days to start a business in the U.S. The wait in China is 38 days.
21) The 77 million people that make up the U.S. small business workforce would rank as the 17th most populous country in the world, just ahead of Iran.
Have jobs, will hire
22) Half of established small businesses plan to hire in 2016, an 82 percent increase from 2015. That doesn't account for any upstart companies in the coming year!
23) Even small businesses outsource: 54 percent contract jobs such as graphic and website design.
College not necessarily required
24) Two-thirds of small business owners attended at least one trade convention. What better place to network or to check out the competition?
25) Do you have to graduate from college to be a successful entrepreneur? Only 51 percent of business owners have college degrees.
26) Who doesn't have a degree? We all know about Mark Zuckerburg (Facebook) and Bill Gates (Microsoft). Did you know that Richard Branson (founder of Virgin Group ) and David Karp (founder of Tumblr)  dropped out of high school?
27) If you're looking to expand your education, here are the top five institutions for entrepreneurship degrees: Harvard, Babson College, Universisy of Michigan, Rice University and Stanford University.
28) Sixty-eight percent of small businesses belong to at least one business, trade or professional organization.
Get your name out there
29) Two in five small businesses have NO marketing employees. It might be time to hire some.
30) What's the most effective content marketing tool? Case studies.
31) Looking for new customers? Fifty-two percent of small business say they found them via Facebook.
32) Nearly half of all small business websites lack phone numbers, addresses and email addresses.
33) There are more Web searches done via mobile devices than on desktop. Because of the boost, Google gives more weight and relevance to sites that are optimized for mobile. This is a good time to spruce up your mobile site!
34) You don't need a huge marketing budget. You can effectively market your small business for less than $100 a month via sponsored social media posts, email marketing platforms and a few other tactics.
Put these holidays on your calendar
35) We have our own day! Small Business Saturday is the Saturday after Thanksgiving – smack dab between Black Friday and Cyber Monday.
36) We have our own week, too. Small Business Week is the first full week of May.