Five Key Issues to Watch Out and Plan For
By Kristen M. Ploetz, Esq.
Before embarking on any home-based business, as a prudent business owner, you should first check whether there are any permitting requirements under the local zoning bylaws or ordinances in your community. Otherwise, failure to abide by zoning regulations and permit requirements could result in significant fines or an order to cease business operations, especially if the municipality discovers that you are operating a home-based business without proper approvals.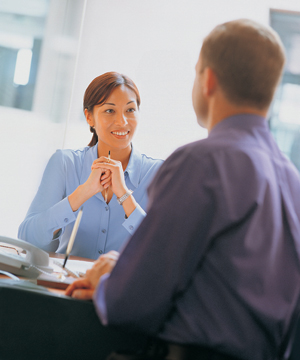 Failure to abide by zoning regulations and permit requirements could result in significant fines or an order to cease business operations.
Taking such precautions both before and while running your business avoids potential violations of your town's or city's zoning code.
1. Know Your Zone.
Check with the local zoning authority to determine the zoning district where your home is located. Many zoning bylaws and ordinances allow at least a limited number of "as of right" home-based businesses in residential zoning districts, typically as an accessory use. An "as of right" use does not require any special zoning relief or permits in order to proceed (though, as discussed below, it may still require a "letter of approval" and payment of a small fee). The most common "as of right" home-based businesses include accountants, attorneys, architects, and other similar types of professions, though some zoning codes are worded vaguely enough to encompass many additional types of home-based businesses, especially due to the advent of purely Internet-based occupations.
Even if your type of home-based business is not included among the permissible "as of right" uses, chances are that it can still be operated lawfully provided that a special permit, variance, or other zoning relief is applied for and approved by the appropriate permit granting authority. Additionally, some types of home-based businesses—such as daycare facilities—sometimes have separate treatment under the zoning code, often with more stringent regulations. A visit to the zoning board can help you determine whether your business requires a permit within your zoning district and/or whether there are additional regulations that may apply. If the zoning bylaw or ordinance is unclear as to whether your business operation is allowed "as of right", with zoning relief, or prohibited altogether, consult with your local zoning board or building inspector for guidance.
2. Get Your Permits.
Every municipality manages and regulates home-based businesses differently. Often the rules can vary even for the same use among the different zoning districts located throughout the city or town.
Even if your home business qualifies as an "as of right use", check with your local building inspector or zoning board to determine whether you must still obtain an official approval to operate your business from your home. Some communities, for instance, require a "d/b/a (doing business as) certificate" or a simple letter of approval from the building inspector to lawfully operate a home-based business. These kinds of approvals typically require a nominal filing fee (often less than $100) and filing an application that states the business name, owner, address, type of business and, in some cases, certification that no customers will be visiting the property.
For those home-based businesses that require additional zoning relief such as a special permit or variance, a more detailed permitting process is usually necessary, often with a public hearing and notice to abutters. In those instances, it may be advisable to seek legal counsel for assistance with the permit application, particularly if you anticipate opposition from any abutters. Provided that your business can and will be operated within the confines of the zoning code, it is likely that your permit request will be approved.
3. Check And Follow The Rules.
No matter whether your home-business qualifies as an "as of right" use or requires a permit in advance of operation, most zoning bylaws and ordinances do enumerate specific limits on business activity within a residential district. For example, many zoning codes limit the amount of physical space that your business can occupy within your dwelling, prohibit or limit the transaction of business with customers at your home, require a certain amount of off-street parking (in those zones where customer visits are permitted), prohibit or restrict business signage, and prohibit or limit the presence of on-site employees other than yourself.
It is important to familiarize yourself with the kinds of business activities that can and cannot take place at your residence. Otherwise, failure to comply with the local rules for home-based businesses could result in significant fines if discovered by the building inspector or zoning enforcement officer. Moreover, until the home business is brought into compliance with the applicable provisions of the zoning code, you may be subject to an injunction or "cease and desist" order issued by the municipality, thereby potentially disrupting your business operations for a period of time.
4. Keep Records.
It is always wise to keep on hand a copy of any permit applications that you have filed with the municipality, as well as any original permits or certificates that you receive from the building inspector and/or zoning authority. Banks and other financial institutions will often require proof that your home-based business has been authorized by the municipality before they will allow you to open a business checking account, secure financing, or otherwise transact business with them. Moreover, if there is ever a dispute about the legality of your home-based business in the future, you will have the documentation necessary to support your position that your business is and has been operating lawfully since inception.
5. Be a Good Neighbor.
More often than not, the primary reason that home-based businesses receive a visit from the building inspector or zoning enforcement officer is because a neighbor has complained about the activities taking place at your home. Indeed, most government officials do not have the time or resources to regularly check to see whether you are operating your business within the confines of the zoning bylaw or ordinance, and so they rely on constituents to keep them informed about any potential violations. Even if you are following the letter of the law for home-based businesses, you can still be subject to nuisance claims by neighbors, potentially exposing you and your business to fines or even legal proceedings.
By following the rules and regulations for operating a home-based business in your zoning district, you will remain a good neighbor and reduce your chances of creating a nuisance situation for your neighborhood. Because noise and traffic are the two primary concerns for anyone living in a residential area, pay attention to the number of deliveries to and from your home; be cognizant of any on-street parking deficit caused by your business; and keep noise and other nuisances to
an absolute minimum. Moreover, reach out to neighbors to let them know how they can contact you if there is any disturbance being caused by your business. This often goes a long way toward good neighbor relations and keeping the peace. With proper research, compliance with zoning code requirements, and
consideration for your neighbors, operating a home-based business will not only be a profitable endeavor, but a lawful one, too. HBM
Kristen M. Ploetz, Esq., is a freelance writer and zoning/land use attorney licensed in the Commonwealth of Massachusetts. She is Manager and Founder of Green Lodestar Communications & Consulting, LLC(www.greenlodestar.com) which provides writing and consulting services in the areas of land use law, local agriculture and living green. V19-3 Add: 8/15/12 HP: 3.13.1599 Car: 9/5/12